Amazon will be offering steep discounts on Kindle, Echo, and Fire products starting on November 20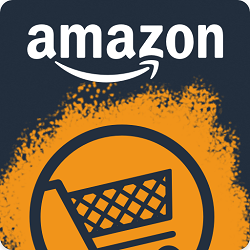 Black Friday. What once used to be one single day of shopping madness has blossomed into an entire month's worth of savings, and while all of the deals can sometimes be quite overwhelming, this year's deal season has already offered some pretty great discounts. Amazon's been hard at work since the beginning of December in regards to offering early Black Friday discounts, and the company just announced that they'll be offering a heap of solid deals on their own product lines later on this month.
Starting on November 20th, Amazon will be offering their Kindle Paperwhite for $99.99, meaning you'll be looking at a savings of $20. That's not the most mind-blowing deal you're going to find, but if you're in the market for a new e-reader, that certainly is a fair price to pay for one of the best devices like this in the market.
However, that's far from all of the deals that will be available. On November 24th, a heap of new deals will be offered, and they include the following -
Fire tablet - $33.33 (savings of $16)
Fire HD 8 - $59.99 (savings of 30)
Echo Dot - $39.99 (savings of $10)
Amazon Echo - $139.99 (savings of $40)
Fire TV Stick with Alexa Voice Remote - $29.99 (savings of $10)
If you're looking for stocking stuffers, you've actually got some really solid options here. Being able to snag the Fire tablet and Fire TV Stick with the new Alexa voice remote for around $30 is absolutely crazy, and an Echo Dot for just under $40 is a great purchase too. These may not be blockbuster items, but there certainly is a lot of bang for buck being offered here.