Amazon Kindle Fire HDX 7 and 8.9 expected to be launched by Verizon
1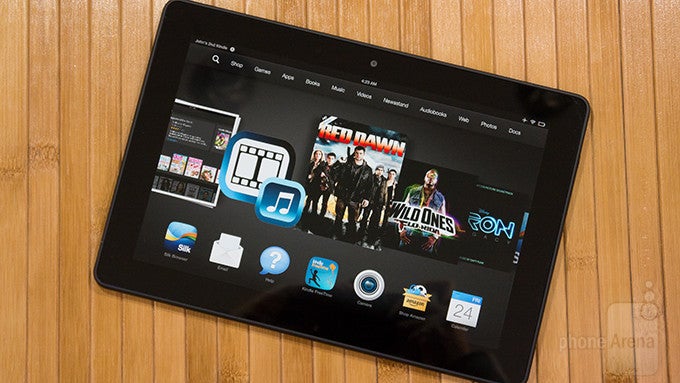 Verizon may soon add no less than four new names to its tablet line-up. According to always-reliable @evleaks, two of the tablets that the largest US mobile carrier is getting ready to launch are the
Amazon Kindle Fire HDX 7
and
Amazon Kindle Fire HDX 8.9
(pictured above). In addition to Amazon's slates, @evleaks says that Verizon will also release Samsung's
Galaxy Tab 4 8.0
and
Galaxy Tab 4 10.1
- but we already knew this since last week, when
Samsung announced the arrival of its new Galaxy Tab family
in the US.
While this hasn't been mentioned, we're guessing that both the Kindle Fire HDX 7 and HDX 7 8.9 will support Verizon's LTE network. Pricing details aren't available for now, but we must note that Amazon is currently selling the Kindle Fire HDX 7 LTE for $300, and the larger Kindle Fire HDX 8.9 LTE for $494.
Verizon has a tendency of overpricing its tablets on contract (see the recently launched
Galaxy Note Pro
and
Galaxy Note 10.1
), so we're not really expecting it to offer the Kindle Fire HDX slates at low prices.