Alphabet stock price reaches record high in the wake of positive Google Pixel reviews
3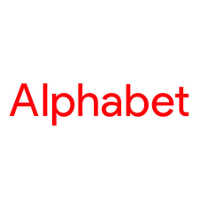 It looks like Alphabet Inc investors have taken note of the largely positive Google Pixel reviews that the tech media has been publishing over the past few hours. Yesterday, Alphabet Inc stock opened at $814.21 and closed at $821.49. That's already a good performance on is own, but what has really drawn attention is the fact that the stock reached a record high at about 14:20 yesterday, when the stock was valued at $828.81.
According to Bloomberg, the main driver behind Alphabet's performance on the stock market was the wave of generally positive Google Pixel reviews that have surfaced online yesterday in the tech media. While the Google Pixel phones won't reach customers until October 20, it looks like Alphabet investors are already reaping the benefits.
Although the
Google Pixel
and the
Pixel XL
are shaping up to be two of the best phones of these upcoming holidays, it remains to be seen how much profit the two new phones will bring in for Google. If stock availability is any indication, the two phones are already selling very well, as most models are already out of stock. Unfortunately, in the absence of raw sale numbers, we can't tell if the depletion of stock was caused by high demand, limited availability, or a combination of the two.
While Google's Nexus devices have definitely struck a cord with hardcore Android fans, they have failed to draw in big money for the Android maker. The new Pixel line, however, might be jut the kind of commercial success that investors are looking for.