Alleged cases for Samsung Galaxy A5 and A7 (2018) show off Bixby button, hint at Infinity Display
6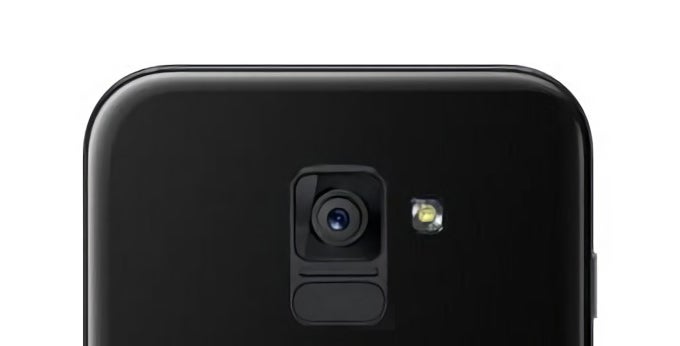 An illustration of what the A series may look like next year
Samsung's Galaxy A series is one of its... less exciting ones. Up until this year's introduction of the Infinity Display and the design decisions needed to accommodate for it, the A series was where the company sold mid-rangers dressed up as flagships.
But recent rumors have suggested 2017 may turn out to be just an exception after all. That is, the A series may get its own take on the Infinity Display starting next year, which will again bring it closer to the design of the company's flagship S series.
And as it turns out, those rumors weren't just a one-off: today we've got some more supporting evidence for this theory, this time in the form of alleged cases for the Galaxy A5 (2018) and the Galaxy A7 (2018):
The same person who originally published the renders above also provided an illustration (shown above) of what the A series will sport on its back: a single camera sensor with a fingerprint sensor placed directly below it. And while this doesn't sound particularly newsworthy, we should note that all Samsung phones with fingerprint scanners on their backs also feature bezel-less displays.
And as for the alleged cases, we can gather some info from those as well. Firstly, the dedicated Bixby key is back in full force, right underneath the volume rocker on the left side of the phone. Also, it appears the A series' Infinity Display (if it's even going to be called that) won't be curved on the sides, as the case lacks the sloped sides you'd find on a Galaxy S8 case.
Eagle-eyed readers may notice the two cases look pretty much identical — admittedly, this looks quite suspicious on the surface, but it's worth noting that the only difference in the design of this year's
A5
and
A7
models is their size, which may also be the case (pun intended) next year. Still, leaks are leaks even when they're about Samsung devices, so take these with a complementary grain of salt or two.
Curiously missing from leaks so far, however, is any information regarding a possible Galaxy A3 refresh, which makes us suspect it will either lack the fancy new design of its siblings, or it simply exist at all. In any case (pun intended, again), U.S. folk shouldn't get overly excited, as Samsung has traditionally kept the A series out of the country (though it is, oddly enough, sold in Canada).