Alleged Avengers-themed OnePlus 6 may be unveiled in late April
6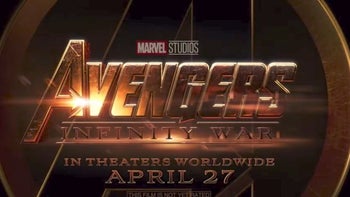 Following the success of the
Star Wars variant of the OnePlus 5T
last year, another limited edition OnePlus smartphone is expected to be unveiled later this month. If we are to believe the teaser trailer attached to this article, OnePlus may have already teamed up with Marvel Studios for the launch of an Avengers-themed smartphone.
It wouldn't make sense for OnePlus to rebrand one of its older flagships for this partnership, which means an Avengers-themed
OnePlus 6
is quite possible. Since the Avengers: Infinity War movie is scheduled to hit theaters on April 27, we believe there's a high chance the phone will be revealed around that timeframe.
As far as specs go, the phone is likely to pack the same specs as the regular OnePlus 6 model, but it will feature some extra Avengers-themed content. Price-wise, it shouldn't be much
more expensive than the standard OnePlus 6
model, but we can't say for sure at this time.
The bottom line is if you're a fan of the Marvel universe and wish to buy the OnePlus 6, you might want to resist the temptation of pre-ordering the regular model. However, the Avengers-themed OnePlus 6
may only be available for purchase in key markets
and in limited quantities.