OnePlus 6 will be slightly pricier than the OnePlus 5T
22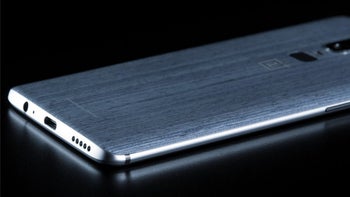 OnePlus has always positioned itself as a company that launches much cheaper flagship smartphone than the likes of Samsung, Motorola, HTC, LG or Apple. Unfortunately, every year the so-called "flagship killers" OnePlus launches are more and more expensive.
If you're expecting the
OnePlus 6
to have the same price as the
OnePlus 5T
, the company's current top-tier phone, you'll be disappointed. A new report suggests the upcoming
OnePlus 6
price will start at $525 and will go up to around $700.
Compare the prices above with those of the
OnePlus 5T
that start at $475 for the 64GB and you'll notice a slight increase (about $50). It kind of makes sense since OnePlus is trying to implement some of the latest hardware and technologies and they don't always come cheap, so it's mostly about the trade-offs the company is willing to make to offer consumers a true "flagship killer."
Information about OnePlus 6's prices comes alongside a picture of a case that's been specifically designed for this phone. It's a bit blurry but it does confirm a vertical alignment for the dual-camera on the back.
Since we can't vouch for the accuracy of the report, we recommend taking the information with a grain of salt. Also, regardless of the information leaked today, you should definitely expect a slightly more expensive
OnePlus 6
.