All New HTC One leaks, Apple CarPlay, and the purported photo from the LG G3: weekly news round-up
3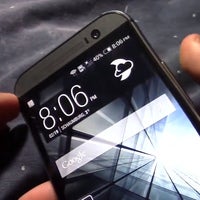 It is Monday again – time to take a look back and go over the noteworthy stories from the past week. Among them is one of the many leaks exposing the "All New HTC One" from all angles. This time around, the smartphone starred in a 12-minute-long video, and in case you've missed it, be sure to check it out while it is still up. On a side note, after it is announced on March 25, the new HTC One is likely to arrive on all major carriers in the US.
And speaking of leaks, a photo supposedly made with the third-generation LG G-series smartphone, referred to as the LG G3, leaked on the internet. The photo, if real, indicates that the handset might come with a 13MP camera.
Meanwhile, Apple made the announcement of its CarPlay service, "
designed from the ground up to provide drivers with an incredible experience using their iPhone in the car".
CarPlay will arrive as an update to iOS7, and will be compatible with all iPhones that have a Lightning port.
Follow the links below for more information on these and other interesting stories from last week.