Alively lets you stream videos to select friends without taking up storage space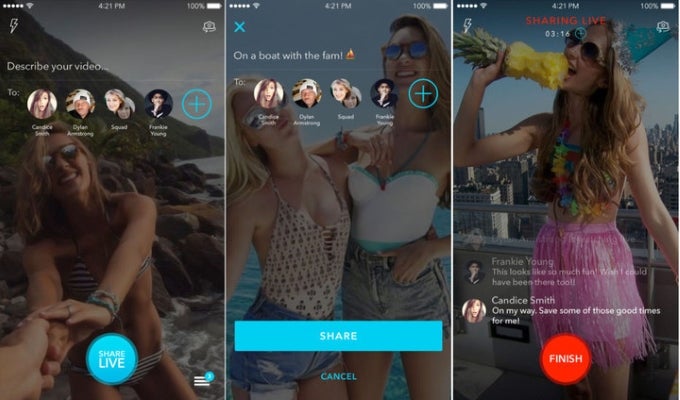 Developer

: Alive.ly

Download

: iOS

Category

: Social

Price

: Free
Masterminded by former Facebook Live manager Vadim Lavrusik, Alively is an app that makes it easy and fun to capture and share moments privately with your friends via live or recorded video. You can broadcast live video by selecting a friend or group of friends who you want to share with, or simply begin recording and add friends to share during, or after you're done.
The catch is that only people you chose can watch your livestream and comment as it's happening, or after the matter. There is no like and dislike system, just comments. Having space on your smartphone is no issue, as Alively uploads and stores video in the cloud, not taking up any storage on your phone.
Alively is designed to capture high quality video with live interactions, regardless of your internet connection. You'll get to see when friends are watching or commenting while you're sharing live. If your friends aren't on Alively, you can send them videos through SMS – they will get a text with the video caption and a link to watch it on a mobile page.
Alively also allows for uploading and sharing videos from the Camera Roll, letting you upload videos from your phone to share them with your friends, or free up space.
The app is free and currently exclusive to iOS.