Alcatel unveils the PLUS 10: the multimedia consumer's Windows 10 laptop-tablet hybrid
6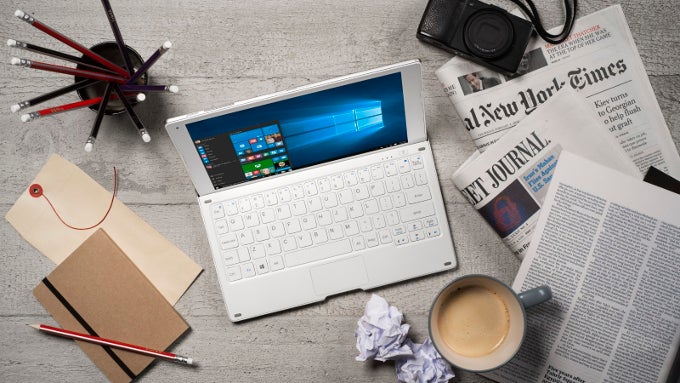 Alcatel has introduced a brand-new 2-in-1 laptop-tablet hybrid — the PLUS 10. The device runs on Windows 10 and offers flexibility in a small package, thanks to its multiple ports and detachable keyboard.
Powered by a 1.92 GHz, quad-core Intel Atom Z8350 processor and 2 GB of RAM, the PLUS 10 is aimed at the moderate consumer that needs a portable device for light work (text, spreadsheets), casual gaming, or multimedia consumption. The device has a 32 GB storage, which can be further expanded via a microSD card of up to 64 GB. The tablet half also has a 5,830 mAh battery inside it. Its cameras, should you need them, are quite modest, the main snapper having a 5 MP sensor and the front one – a 2 MP one. Movie-watchers will be happy to know it offers front-firing stereo speakers.
The tablet, by itself, only offers Wi-Fi connectivity. However, the keyboard has a 4G modem and can act as a Wi-Fi hotspot for up to 15 devices, in case you need to set up a makeshift office with your team anywhere. It also houses an extra 2,580 mAh cell, which brings the PLUS 10's total battery capacity to 8,410 mAh – enough for 8 hours of work time, according to Alcatel.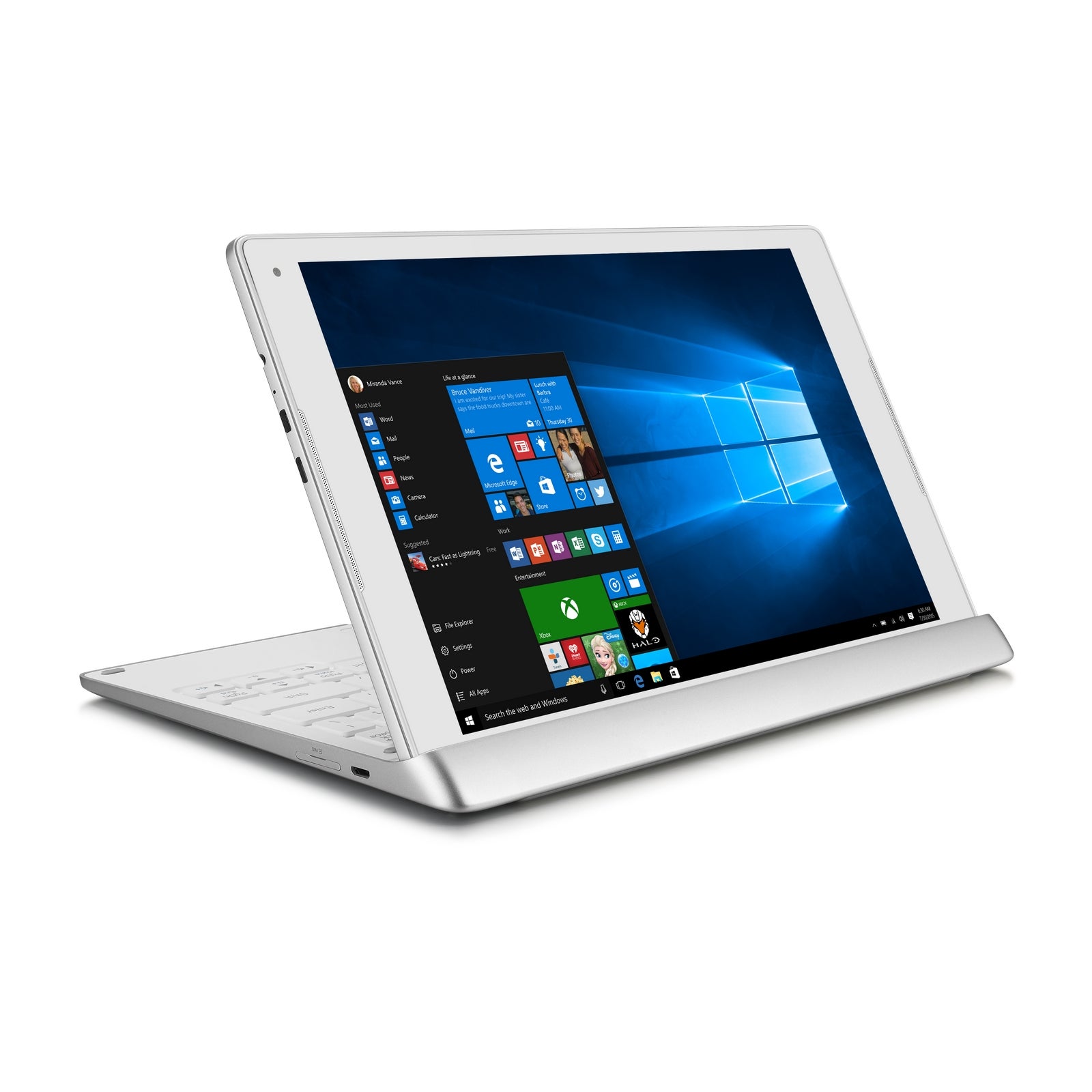 Alcatel PLUS 10 in Dock mode
The PLUS 10 can be used in three "modes", as Alcatel calls them. We have the obvious "tablet" and "laptop" states, depending on whether its two parts are respectively detached or attached. But it can also be used in a "dock" mode, where the tablet part is placed on the keyboard with its back towards the keys. Maybe not a groundbreaking feature, but still something that could add extra flexibility to space and positioning management when consuming multimedia.
In terms of connectors, the tablet and keyboard combined offer a Type-A USB port, two micro USB ports, an external display port, and, of course, a headphone jack.
Alcatel PLUS 10 will launch in Europe in June, 2016. There is no word on pricing or availability in other markets at this moment.