Alcatel OneTouch PIXI 3 (10) tablet announced - not as "agnostic" as smartphones were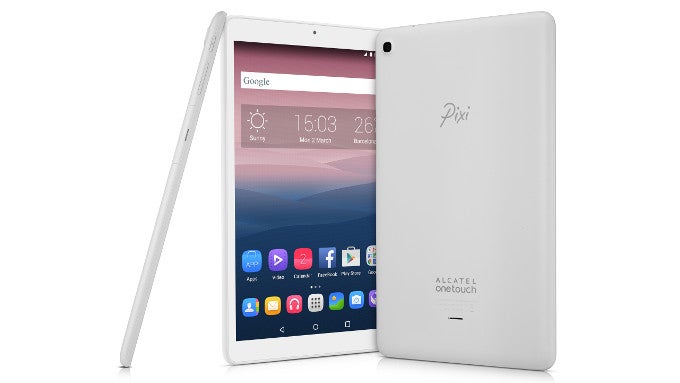 Alcatel OneTouch has just announced a new member of the PIXI 3 family – the PIXI 3 (10) tablet. It's an entry-level slate that can come in either Wi-Fi only or 3G-capable models, and in two, at least currently, colors – "Volcano Black" and (drum roll, please) white. Apparently, the manufacturer will add 7" and 8" variants of the device, but currently, we've got the 10"-screened tab.
It's an entry-level device, no doubt about it – the SoC humming inside is a 32-bit, dual-core, 1.3GHz MediaTek and is coupled with 1 GB of RAM. For snappers, the PIXI 3 (10) sports a 5 MP main camera and 2 MP selfie cam – certainly in the lower range when it comes to 2015 tech, though, 2 MP could be quite enough for comfortable video chats – it depends on the quality and synergy of sensor and software. The lights are kept on by a 4,060 mAh battery, which doesn't sound very promising, though.
The tablet comes with Android 5.0 Lollipop on-board and that's it – no other option. The reason we are mentioning this is because the PIXI 3 line was first introduced with 3 smartphones, all of which sold in 3 different variants – Android, Windows, and Firefox OS – "software angostic", the launch was called. Apparently, however, the same philosophy won't be making it to the PIXI 3 tablets, or at least not yet.
Price and release date are still unknown, though, we imagine that the Alcatel OneTouch PIXI 3 (10) will be quite the affordable offering.