Adobe Flash Player adoption exceeds expectations, Flash Player 10.2 showcased at MWC
3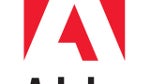 Adobe Systems announced that FlashPlayer and AIR adoption exceeded expectations as it took only sixmonths to reach 20 million smartphones with Adobe Flash Player10.1. And the number for 2011 is expected to reach 132 millionsupported units across the globe. Applications using Adobe'sIntegrated Runtime, also known as Adobe AIR, could be distributed to84 million smartphone and tablets running Android and iOS. Devicessupporting Adobe AIR are to surge to 200 million by the end of theyear.
"We are thrilled to see mobileadoption of Flash Player and AIR exceeding even our own expectations,with much more to come in the months ahead," noted David Wadhwani,senior VP of the Creative and Interactive Solutions Business Unit.
Even more exciting is the opportunityto look at the latest Adobe Flash Player 10.2, showcased atMWC. The new version will support features like Stage Video, whichboosts video performance through optimization of hardwareacceleration, while lowering processor and memory usage. It will besupported on Android 3.0 Honeycomb and BlackBerry Tablet OS. But theboost affects mobile as well – H.264 online video will benefit fromStage Video. Expectations for the new Flash Player were for it toperform up to 10 times faster.
source: Adobe
Recommended Stories