Actual hardware for RIM's BlackPad will be MIA at DevCon?
3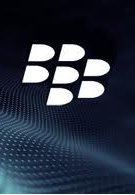 There is likely an abundance of people who are going to keep a watchful eye on the developments that are expected to happen at today's keynote at
DevCon 2010
since there have been speculation that RIM would unveil their tablet. However, it appears as though that the much hyped BlackPad will be missing in action during the festivities of DevCon as sources close to the situation seemingly confirmed the lack of presence for the actual hardware.
Instead, we will know more about the soon-to-be next generation tablet platform during the keynote – which Mike Lazaridis will be headlining. But unfortunately, the only glimpse that we could all potentially see regarding the hardware might be limited to a presentation slide shots – which in itself might be unlikely.
Still, the development surrounding this new platform is still in the early stages since reports hint that they are nowhere close to a finished product – both from the hardware and software aspects. Delving deeper to the QNX-based operating system that's expected to power the tablet, it's still unconfirmed as to whether or not we'll see it eventually powering future RIM BlackBerry smartphones. In fact, porting all of RIM's advancements with its current mobile platform is being regarded as a lengthy process in itself, so don't expect to see it happen overnight.
If RIM indeed doesn't plan on showing off their tablet during DevCon, we can all expect this one to miss the busy holiday season and will probably wait until the new year.
source:
BGR