Action Launcher v38 arrives just in time for Christmas, here is what's new
1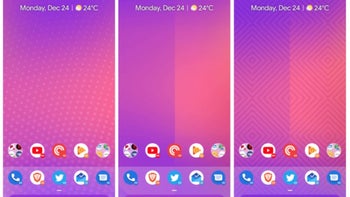 Action Launcher
, the Android app that many love to use on their devices, is getting a major update just in time for Christmas. There's a plethora of new featrues and improvements included in the update, but we're going to highlight the most important ones.
First off, if you're a long-time
Action Launcher users
, you'll notice that the entire look and behavior of the app settings have been redesigned to better fit the Android Pie styling. Also, core settings have been overhauled to offer visual previews in order to allow users to preview preference tweaks.
Also, there's a new settings search function that allows Action Launcher users to find and change settings without having to browse the settings menus. You can find below more usability improvements included in this update:
Proper infinite scrolling for Dock and Home screens;
Use Pixel Launcher styling for All Apps search bar;
The "Lock device" shortcut trigger has been restored. Requires the latest Action Launcher Plugin app to be installed;
Fine-grained Quicktheme color support for Desktop shortcuts, Shutters, folders and All Apps folder background colors;
Overhauled initial first run experience.
But there are more changes Action Launcher v38 brings into the mix, and even though some of them might not be just as important, you should definitely check out the
full changelog
.
Recommended Stories