Action Launcher major release adds loads of new features, improvements
1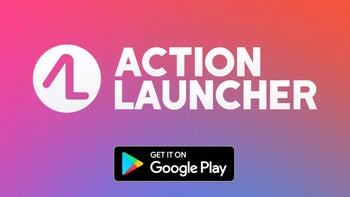 Action Launcher
, one of the not so many popular Android launchers, is getting a major update today, which brings a bucketload of new features and improvements. It's not just cosmetic changes that are making it in this update, but a huge collection of stability fixes have been implemented too.
The most important change (via
AndroidPolice
) is the complete overhaul of the Quicktheme system, which now integrates smoothly with the current theme, allowing users to have certain home screen items match their wallpaper, others match the theme and the rest use specific colors.
The update also brings Quicktheme support for All Apps search bar, Desktop shortcuts and more, as well as improved Google Discover support, including dark theme (requires the latest Action Launcher Plugin 3.1). You can find below the rest of the changes included in Action Launcher v42:
ActionDash integration! When using ActionDash's focus mode, app icons for blocked apps appear greyed out.
Full theme support including Dark theme
Quicktheme offers options to theme your home screen with the material design colors in addition to those from your wallpaper.
"Google Discover feed appearance" option for specifying the feed appearance independent of the app theme.
Quicktheme uses dark text / icon indicator colors when using bright colors.
Quickbar will display black icons when the Quickbar is a bright, high-contrast color (such as yellow).
All Apps scroll bar indicators match the color of the All Apps search box.
When running Android Pie or later, fingerprint / biometric authentication works after using the "Lock device" action.
If you've never used an Android launcher before, you might want to
give Action Launcher a try
. The app is quite user-friendly for both newcomers and long-time users. Keep in mind though that some of the features announced this week are only available for premium users, but it's a small price to pay for a good app.