Acer Aspire Switch 10 E hands-on
1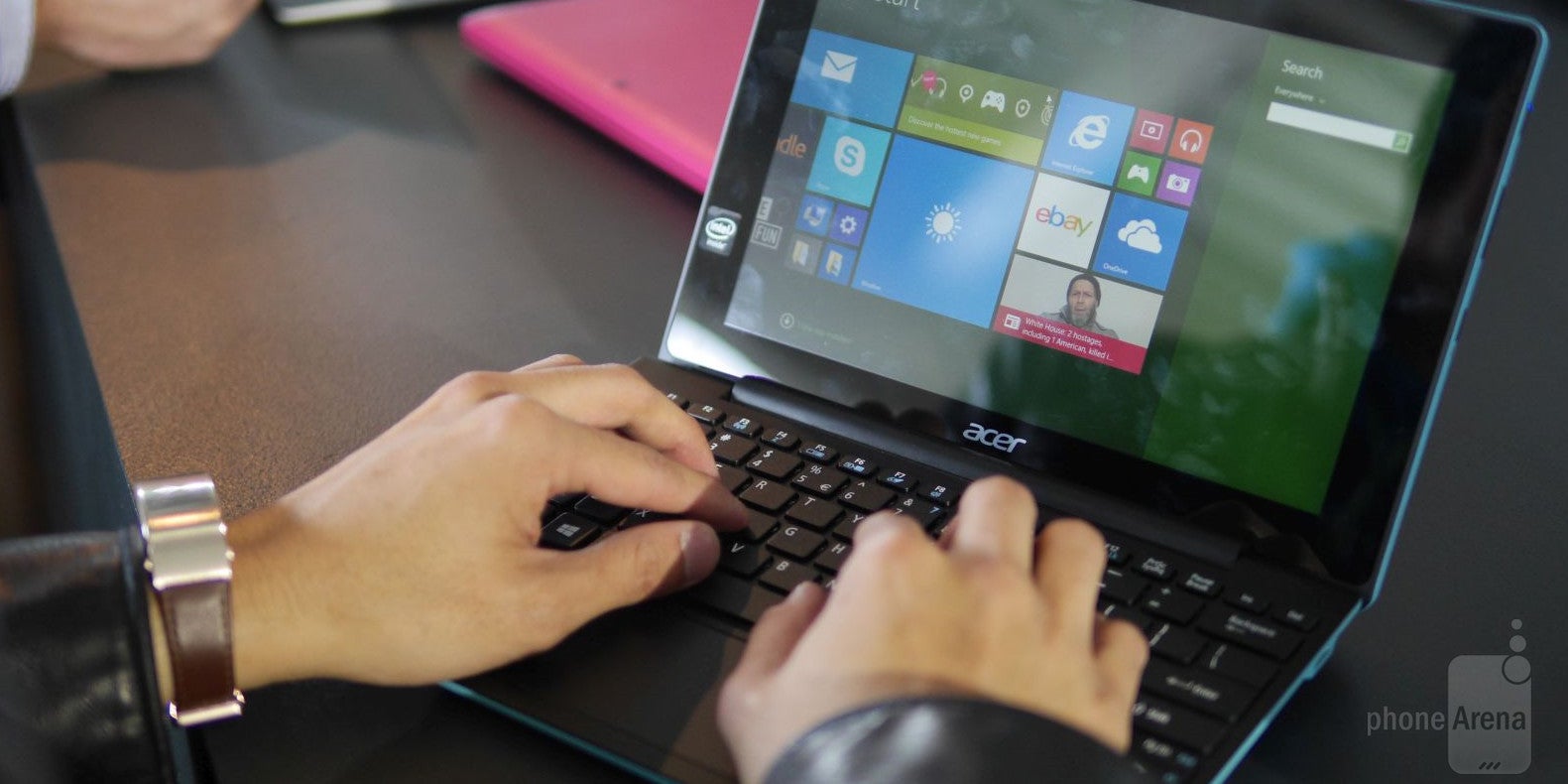 Hybrid devices are quite common in the Windows space, so it doesn't surprise us that Acer announced its latest offering during its huge press event held in New York City today. Naturally, the company's foundation is based largely on its laptops and desktops. In the past, we've been treated to several 2-in-1 notebooks that offer the portability of a tablet with the advantages of an attachable keyboard, but the Acer Aspire Switch 10 E goes beyond by chiming it at a price point that's too low to overlook.
Finding itself in that sweet spot in between a tablet and laptop, the Aspire Switch 10 E's design very typical of any 2-in-1 notebook out on the market right now. Essentially, we have a 10.1-inch tablet that attaches to a keyboard dock, which gives it an added layer of versatility than other dedicated tablet-only solutions out there. Looking at the Switch 10 E, we can say that the design is pretty generic looking – though, it's nice that there are various colors to choose from. With its textured plastic housing, there's surprisingly a fair amount of weight attached to it, which of course, gives it a subtle substantial feel.
When it comes to multimedia consumption, using it in tablet form is the preferred method for the occasion. However, we can't argue that it's useful that the keyboard dock is able to snap in an instance for that traditional typing experience. Even though the layout is cramped, there's decent depth and tactility to allow us to type with ease in our cursory look. The tablet portion features microHDMI and microUSB ports, but the keyboard dock itself is fashioned with a full-sized USB port to enhance its versatility.
Paying attention to the display, the Aspire Switch 10 E is boasting a 10.1-inch 1280 x 800 display that exhibits saturated looking colors when it's viewing head on. However, at wider angles, the colors have a subdued look to them. Powered by a quad-core Intel Atom processor with 2GB of DDR3L RAM, the Windows 8.1 experience it's running is responsive enough for basic thing – though, we're skeptical about more processor intensive operations.
Going back to our initial impression, the thing that's most compelling about the Acer Aspire Switch 10 E is the price that's attached to it. Various configurations will be available, naturally, but at the very least the 2-in-1 notebook will only cost $279 when it comes out sometime in July. For the price and all, that's an aggressive price point that makes it an attractive option if you're looking for an entry-level thing.