AT&T takes $100 off Galaxy Gear, offers Beats Music incentives
0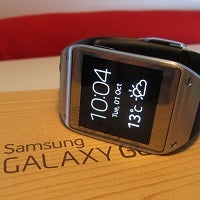 If you have been planning a visit to your local AT&T corporate owned store, you will be greeted with a couple new incentives to put you in the newest gadgetry.
First, those that sign up with Beats Music will be eligible to get $20 off some select Beats accessories available in the store. You can couple that promotion with the free trial period offered with Beats Music family (90 days, then $14.99 per month) or individual subscriptions (30 days, then $9.99 per month). The $20-off accessory promotion is available beginning today through April 24th.
If you happen to be stopping by the store to upgrade your device, and happen to buy a Samsung Galaxy Note 3, Galaxy S4, Galaxy S4 Active or Galaxy Mega, the Galaxy Gear smartwatch is available for $199, $100 off the normal $299 retail price.
The best part is that if you already bought one of these devices through AT&T previously, the sale price for Galaxy Gear is available to you as well. If you are the type of person that likes the convenience of trading in your old device when you upgrade, some devices get well over $100, which you can then apply toward the purchase of Galaxy Gear's discounted price.
The Galaxy Gear promo is "while supplies last" so you may want to move with some deliberation. The timing of this sale is on the heels of Samsung cutting
the price of Galaxy Gear in India
and there has been word that there would be worldwide price reduction for Samsung's smartwatch.
Since it is expected that Samsung will introduce
Galaxy Gear 2 at MWC 2014
later this month, we do not think this sale on Galaxy Gear is going anywhere soon.
source: AT&T