AT&T raises high-speed data cap on grandfathered unlimited data users to 22GB from 5GB
25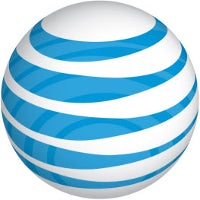 Some smartphone users still don't quite grab the concept of unlimited data. They are told that the new plan they are signing up for offers unlimited data, but there is still a cap on the amount of data they can use. That is because depending on the provider, only a portion of the data is promised to the subscriber at 4G LTE speed. Once that high-speed cap is breached, the subscriber is browsing the information superhighway at Model-T speed (2G).
AT&T announced on its website today that those grandfathered into its Unlimited Data plans, will now face being throttled after consuming 22GB of data. Previously, just 5GB of data usage on the Unlimited Plan could have left an AT&T subscriber throttled. Keep in mind that with AT&T, throttling takes affect only in areas that are "congested." The carrier will send out an alert to those who have used 75% of the 22GB cap (16.5GB) to warn them.
If you want to save on your data usage, one of the easiest ways is to make sure that when you are home or away, you are connected to a Wi-Fi network. In fact, many stores and restaurants offer free Wi-Fi service. It doesn't take terribly long to check for a Wi-Fi connection on your phone or tablet whether you're at home, or out. It is well worth the effort to check.
source:
AT&T
via
AndroidGuys