AT&T closing in on 400 LTE markets
2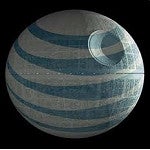 AT&T flipped the LTE switch on 14 new markets today, bringing its LTE service footprint to 397 markets total. Well short of Verizon's LTE network, but well on track for AT&T's stated goal to cover 420 markets by the end of 2013.
With the addition of these new cities, AT&T claims that its LTE coverage now reaches over 225 million people. As coverage increases, the number of people covered will have more meaning more than anything.
AT&T subscribers should be seeing LTE coverage now in these new markets. Just like when Verizon was on a mad roll to build its LTE, as AT&T's coverage progresses, the list of towns grows more and more obscure:
Vidalia and Waycross, Georgia
Murray, Kentucky
Alexandria, Louisiana
Rolla, Missouri
Columbus and Yazoo City, Mississippi
Albemarle, Greenville and Morehead City, North Carolina
Sandusky, Ohio
Morristown, Tennessee
Abilene, Texas
Logan, Utah
Below is a table of how all the major carriers in the US are shaping up with LTE service.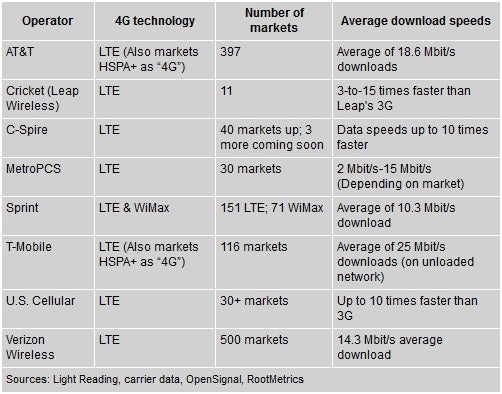 source:
Light Reading