AT&T closes on Leap Wireless purchase; here comes "the new Cricket"
12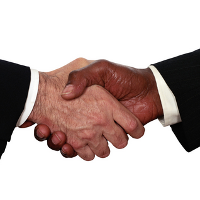 Earlier Thursday, we told you that
the FCC had given AT&T a conditional approval
to buy Leap Wireless. AT&T had to follow a number of tasks requested by the agency, in order for the transaction to win support from the FCC. Hours after AT&T received the go ahead to continue, the nation's second largest carrier announced that the deal had closed.
Leap's pre-paid subsidiary, Cricket Wireless, will integrate with AT&T's current pre-paid offerings to be called "the new Cricket," an independently operated, wholly owned subsidiary of AT&T. Cricket will soon have access to AT&T's 4G LTE network. Currently, Cricket's network covers 97 million people in 35 cities and there are 4.57 million customers of the pre-paid carrier as of the end of last month.
Earlier, we told you that AT&T will be receiving some spectrum with the purchase, and we can tell you that this covers some PCS and AWS air waves that fit in perfectly with AT&T's current holdings. It also includes unused spectrum that covers 41 million Americans. The nation's second largest carrier said that it will use this spectrum for 4G LTE service.
AT&T paid $15 a share for Leap and the stock will now be delisted from NASDAQ.
source:
AT&T