AT&T and T-Mobile team up to serve customers affected by Sandy
7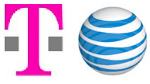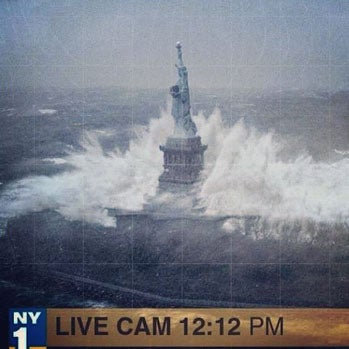 Hurricane Sandy inflicted damage on New York and New Jersey
They were almost
bound together by a merger
, but now AT&T and T-Mobile are coming together out of necessity. In the New York-New Jersey area, where Hurricane Sandy did her thing, communication by cellular service remains difficult. AT&T and T-Mobile have agreed to allow whichever of the two carriers is operational in certain areas, to carry calls made by customers of the other company without any additional charges. Even if a customer's phone indicates that they are on the other carrier's network, there will be no extra costs applied to the call.
Because both carriers use the GSM technology, this arrangement can be made. We have to say that we know what it is like to not have a cellular signal in the aftermath of a hurricane and those in the New York-New Jersey area are lucky to have these two carriers working together for the good of the community.There is no world on how long this arrangement will continue for.
Last year,
AT&T offered to buy T-Mobile for $39 billion
but regulators objected to the deal and AT&T eventually backed away from the planned acquisition.
source:AT&T, T-Mobile
Dallas and Bellevue, Wash. — October 31, 2012 — In the wake of destruction caused by Hurricane Sandy, AT&T and T-Mobile are taking extraordinary measures to make sure our customers can stay in touch.

AT&T and T-Mobile have entered into an agreement to enable roaming on their networks to customers of both companies in the heavily impacted areas and where capacity is available and for subscribers with a compatible device.

AT&T and T-Mobile customers will be able to place calls just as they normally would, but their calls will be carried by whichever network is most operational in their area. This will be seamless for AT&T and T-Mobile customers with no change to their current rate plans or service agreements even if the phone indicates the device is attached to the other carrier's network.

T-Mobile and AT&T both utilize network technology based on GSM and UMTS standards, which allows for this sharing of voice and data traffic.