"API bug" allegedly caused third party apps to have access to photos from 6.8 million Facebook users
2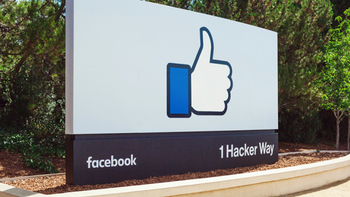 Just when you think that Facebook might get its act together and respect the privacy of its subscribers, something happens to make you wonder what is really going on with the social network. On Friday, Facebook Engineering Director Tomer Bar said, "Our internal team discovered a photo API bug that may have affected people who used Facebook Login and granted permission to third-party apps to access their photos." Facebook Login is used by some apps to allow their subscribers to quickly verify their identity by using their Facebook username and password with the tap of a button.

Bar, quoted by MSN News
, added that while Facebook fixed the issue, some third party apps "may have had access to a broader set of photos than usual for 12 days between September 13 to September 25, 2018." Bar noted that as many as 1,500 apps built by 876 developers might have been affected. Still, it isn't even clear whether any of the affected photos were actually viewed by anyone.
"We're sorry this happened. Early next week we will be rolling out tools for app developers that will allow them to determine which people using their app might be impacted by this bug. We will be working with those developers to delete the photos from impacted users."-Tomer Bar, Engineering Director, Facebook