A number of Apple's iCloud services have been hit by outages
6
Many services dependent on Apple's iCloud, including Find My iPhone, Documents in the Cloud and iCloud Mail, are currently experiencing serious technical issues, leaving many users stranded and unable to log in. A sum total of 11 iCloud-related features are either down or afflicted by issues, which Apple is apparently working to remedy.
The Cloud is such a wondrous invention, and, when it works, provides effortless syncing, additional storage, and generally makes life easier. But a bug in the system can have serious consequences, and while not every iCloud service has been caught up in today's shenanigans, many have.

Apple's current server status page outlines those affected by the outages and general issues. At the time of writing, these include:
Back to My Mac
Documents in the Cloud
Find My iPhone, iPad, iPod touch, and Mac
iCloud Account & Sign In
iCloud Backup
iCloud Drive
iCloud Keychain
iCloud Mail
iMovie Theater
iWork for iCloud beta
Photos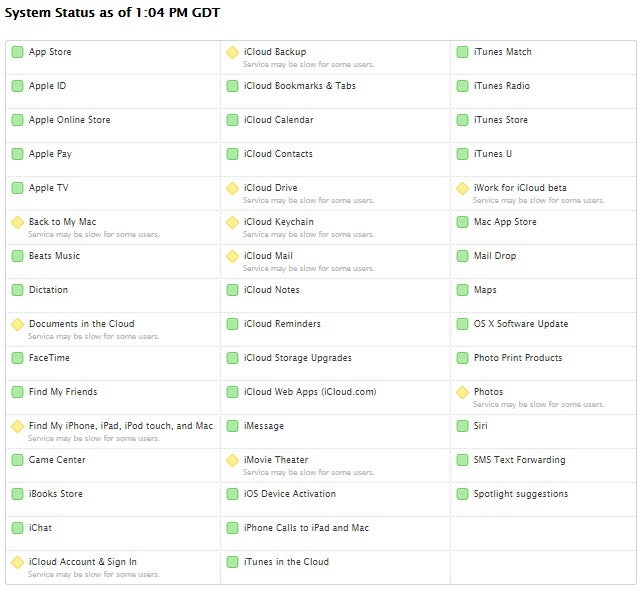 Apple's famed for the "it just works" slogan, although in this case, it couldn't be farther from the truth. Hopefully, iCloud will make a quick recovery, and have services back up and running very soon.
We'll update as and when these technical issues are resolved.
Recommended Stories