A new Android 4.3 security update now live for Nexus devices
8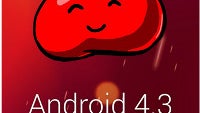 A new Android 4.3 update has beenreported live as early as yesterday. Today, the minor update has beenconfirmed for several Nexus-line devices, such as the Samsung GalaxyNexus, the Nexus 4, the 3G version Nexus 7 and the Nexus 10. Theupdate is just 2MB, and targets an unspecified security risk,supposedly.
The new update should bring yourAndroid's Build Number to JWR66Y from JWR66V. If you, like us,haven't got it yet, it shouldn't be long until it pops as if out ofthin air.
It's interesting to note that arecent security flaw in Android was found by researches fromSymantec, citing a weakness with Android's Java CryptographyArchitecture (JCA). Almost immediatelythereafter, Android Security Engineer Adrian Ludwig confirmed for ArsTechnica that all versions ofAndroid up to 4.2 are susceptible. Of course, whether this new updateaddresses this remains to be seen, but it does sound plausible.
source: AndroidPolice, ArsTechnica