8 free driving and racing games for iPhone and iPad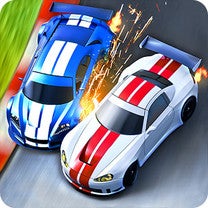 Gentlemen, start your engines and prepare yourselves for the ride of your lives! Or at least be sure to have your iPhone ready – we have hand-picked a bunch of games you might want to check out. They're all fun, they're all free, they're all infused with the smells of gasoline and burning rubber. Yup, this post is all about driving and racing games for the iPhone!
Now, there's no shortage of iPhone racing games on the App Store, and most of them are pretty sweet. The Real Racing, Asphalt, and Need For Speed series, as well as titles like CSR Racing and Reckless Racing, are all worth trying. But if you're a fan of the racing genre – and you likely are, judging by the fact that you've landed on this page – you've surely played these already. Most of us have. The games below, on the other hand, aren't quite as mainstream, but sure are fun to play!