65% of Ebay's Apple iPad 2 sales are shipped to a U.S. address
4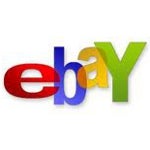 Thanks to heavy demand and limited supplies in the U.S. for the Apple iPad 2, eBay is reporting that 65% of its sales of the tablet are being shipped to an address within the U.S. This is an increase from the 35% figure seen last year with the original Apple iPad.
This year, eBay has tightened up the restrictions placed on those selling the tablet on its site. In 2011, Apple-authorized resellers are limited to selling 50 items per week and top-rated sellers can sell up to 4 items per week. Last year, authorized resellers had no restrictions while top-rated sellers could offer 8 items weekly.
The most popular iPad 2 model selling on eBay is the most basic, the16GB Wi-Fi only model selling for $499.99. That is followed by the most expensive version of the iPad 2-the $829 3G connected 64GB unit. The former model accounts for 30% of iPad 2 sale on eBay while the latter makes up 23% of sales on the web site. Both models are also quite profitable for sellers with the 16GB Wi-Fi version selling on average for $198 above retail while the 3G 64GB model is being sold at $406 above retail.
These good times won't last forever. Once Apple brings supply and demand more in balance, prices on eBay should come down sharply. There are signs that this is beginning to take place as shipping times for the tablets on Apple's own web site have come down slightly.
source:
AppleInsider