500px update for iOS 7 matches Apple's UI, introduces image metadata editing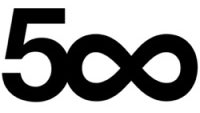 The popular photo-sharing and editing app 500px saw an update to version 2.4 for iOS devices. The app's visuals now match the flat styling of iOS 7 and include its notable blurred backgrounds. Apple should be pleased that developers are already complying to
its will that all new iPhone and iPad apps should be optimized for iOS 7
after February 2014.
Version 2.4 also brings a "beautiful new animated login and tour experience", as well as logging in to the 500px photo community via your e-mail, Twitter, Facebook, or other social account. Finally, the app lets you edit your pictures' metadata - including title, description, tags, EXIF data, and location.
Beware, though - an user reports that the update removes the ability to explore photos or use any other functionality without logging in. We were able to confirm this, but honestly, it doesn't seem like such a big issue.
500px is free and can be downloaded from the App Store. It requires iOS version 7. The app is also available for Android 4.0 and up, and the desktop version of Windows 8. An official Windows Phone app is allegedly in the works, too.
Download (free):
iOS
|
Android
|
Windows 8
source:
Engadget