5 translation apps with voice input and speech output options for Android and iOS
2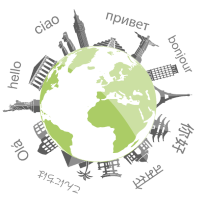 Getting lost in translation happens to the best of us! It could happen while travelling in a foreign city. It could happen while reading a book from a foreign autoher. Heck, it could even happen between two perfectly normal people speaking the same language!
Such is the nature of life, but thankfully, mobile apps offer a solution to this inconvenience too. Translation apps are aplenty in both Google Play and the Apple App Store, and they are only going to get better as language processing becomes more adept and sophisticated!
For now, though, a simple but reliable dictionary with voice input and output options should do for the majority of users. If that's what you're after, try this collection of five apps (three multiplatform, two Android-only) as a starting point, and venture deeper if you're interested!
Also read: