5 of the best soccer (most call it football) apps for Android smartphones and tablets
6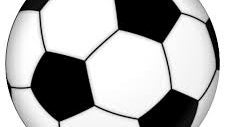 Soccer, called football in most parts of the world, is the undisputed king of sports. By this, we mean that soccer is by far the most popular sport on our blue little planet, and since 1994, when the US hosted the men's FIFA World Cup, it started massively gaining popularity in the country.
In the past decade, the Major League of Soccer (MLS for short) started importing football stars in the country, with David Beckham and Thierry Henry being just two of the best examples.
Furthermore, the United States national teams are now forces to be reckoned with at the international level. The men's team is a tough competitor for any other national team, while the women's team is a three-time world champion (1991, 1999, and 2015).
No, Phonearena is not becoming a soccer website, it was all just our informative way of introducing the 5 best soccer-related apps for Android. As we did when compiling our list of the best
5 tennis-related Android apps
, we tried to diversify our picks to include multiple areas of interest, ranging from livescore apps and 3D simulators, on to a football manager app, and even a pretty interesting combat game.
MLS - the official Android app
The official Android app of the Major League of Soccer is intuitively, albeit somewhat simplistic called MLS. As you'd expect from the official app of the primary soccer league in the US, the app is full of information such as live scores, news, and standings. Fortunately, if you're feeling overwhelmed by the avalanche of information, you'll want to make use of the ability to filter information based on your favorite club.
The app itself is free, but you'll need to churn out some cash for a paid subscription if you want to take advantage of the two coolest features, live streaming, and on-demand videos.
FIFA 15: Ultimate Team

FIFA 15: Ultimate Team is basically the mobile version of FIFA 15, the insanely popular soccer simulator game available for PC and consoles. The one thing that sets this app apart are its amazing 3D graphics and animations, ones that come really close to matching the FIFA 15 experience on a PS4 or Xbox One.

FIFA 15 Ultimate Team features 10,000 players from 500 teams in 30 real leagues. Aside from letting you play matches, which is the simulator part of the app, you can also become an amateur football manager by trading players, and setting up the line-up, play style, and formation of your team. However, if you want to be more of a manager and less of a player, check out the very next app in this list.







Top Eleven 2015 – Be a Soccer Manager

While FIFA 2015 is probably the ultimate soccer game for Android, Top Eleven 2015 - Be a Soccer Manager is our pick for the best soccer manager game on Android.

If you ever thought that you have what it takes to manage a soccer team, this app will let you be Jose Mourinho on the go. To become a successful manager, pick a team from one of the 28 leagues included in the game, trade players, coach them to improve their skills, and then compete against other real players in one of the various cups and leagues available.



Head Soccer
If you're a fan of both soccer and fighting games such as Street Fighter, Head Soccer is the app you're looking for. As with all soccer games, the ultimate goal (pun definitely intended) is to get more goals than your direct competitor, although the means of accomplishing this extend past the usual pass and shoot routine. All sorts of special moves are available, and although the animations may seem to be intimidating at first, the controls are actually really simple.
Choose from 54 different avatars, and compete with the AI in multiple game modes such as arcade, tournament, survival, and league. If you'd rather compete against a human opponent, make sure to test-drive the online multiplayer feature.
Goal Live Scores
There are many livescore apps available on Android, but as far as soccer is concerned, we think that Goal Live Scores tops them all, especially because it integrates almost everything you could possibly want at no cost (ads are present, though).
Aside from keeping tracks on scores from 750 leagues and competitions, the app also provides you with match-time and pre-match statistics, league tables, and fixtures. One of the nicest features available are push notifications, with the help of which you'll be able to really keep up to date with the progress of the matches that interest you.