5 excellent cases for your Moto Z Android smartphone
4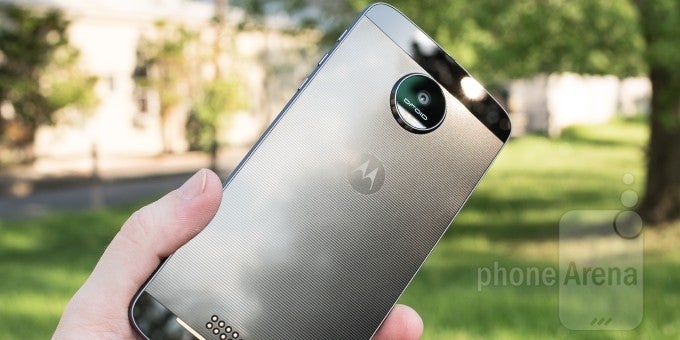 If you have been carrying the Moto Z for a while without any protection, you'll probably see some wear and tear on the device already. Maybe now is the right time to invest in a case for the device to protect it from scratches, bumps, drops, and other types of daily wear and tear. Here, we've rounded up five excellent propositions for Moto Z cases that you should consider if you are on the lookout for an accessory like this.


Otterbox Moto Z Commuter Series Case
Otterbox's sleek Moto Z Droid Edition case will get you from point A to point B ready for anything. The Commuter Series can be relied upon to protect your smartphone from the dangers of the daily grind.
Incipio Dualpro
The two-piece DualPro® Case defends the Moto Z with its resistant Plextonium™ polycarbonate frame combined with shock-absorbing dLAST™ TPE inner core. The two layers of interlocking defense work together to protect your device from heavy wear and tear and boast excellent impact protection. The DualPro® Case's slim outer shell also features a comfortable soft-touch finish.
Supcase Moto Z Unicorn Beetle Pro
This is a durable and rugged holster case with a 360-degree swiveling belt clip built-in. It features advanced dual-layer protection with a built-in screen protector, a shock-absorbing core, and an impact-resistant bumper. It's made of premium soft TPU and PC materials with port covers to block all dust and debris, while the precise cut and design allows for full access to phone ports, functions and sensitivity.
CoverON Moto Z Droid Case
The CoverON® protective kickstand case has two layers, one made of a hard polycarbonate outer layer and another fashioned from form-fitting TPU. It also features an embedded kickstand to go with the slim fit and modern style design. This case comes with a 90-day manufacturer garantee included.
SPARIN Moto Z Droid Case
Specially designed for the Moto Z Droid, the case comes with precise cutouts for its speaker, camera, and other ports. It allows full access to all features without removing the case. It's made of eco-friendly TPU with a transparent clear body and it retains all the original color and design of Moto Z Droid. The soft coating and rounded edges make for a comfortable grip, while the corners feature advanced shock absorption technology with air cushions.
ALSO READ