Moto Z Droid and Moto Z Force Droid Review
81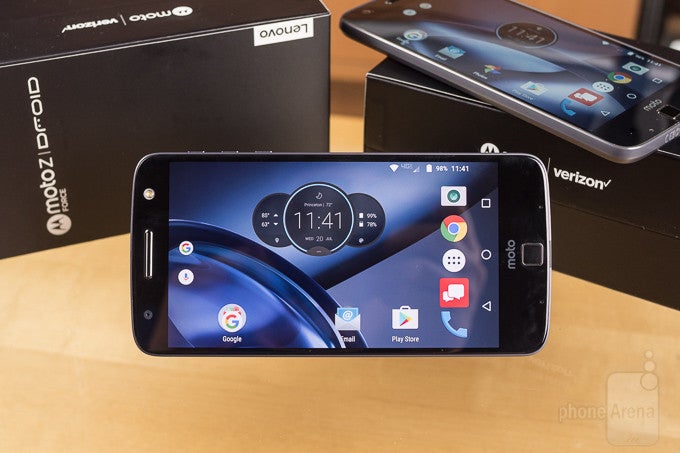 Introduction
Smartphones are insanely personal devices, and from the handset we choose, to the platform it runs, to the apps we elect to install, and even to the carrier on whose network we operate, the choices we make about our phones say a lot about how we intend to use these devices and the role we see them playing in our lives. For some people, a one-size-fits-all approach makes a lot of sense, taking excess decision-making out of the process. But there's another contingent of users that strives for a little more flexibility, looking for phones that are able to adapt to the task at hand. For them, this year's rise of the modular smartphone is a dream come true.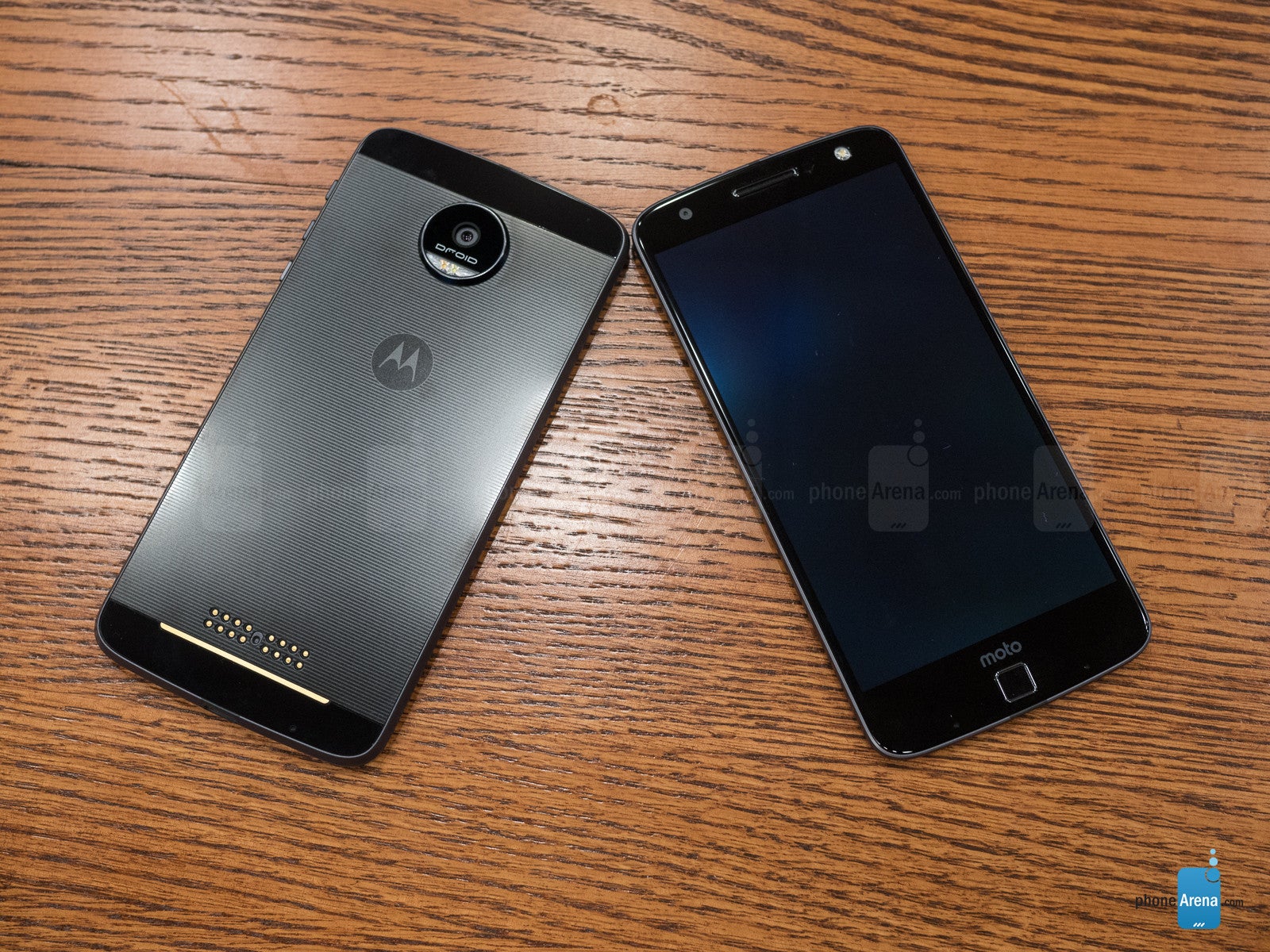 Moto Z Force Droid (left) and Moto Z Droid (right)
The
LG G5
and its modular "Friends" add-ons may have brought the subject of modular phone hardware into the public eye, but issues with availability, implementation, and simple desirability got in the way of LG's ecosystem really taking off. Now Lenovo's here to try and make that concept actually work, pairing the new Moto Z lineup with its Moto Mods accessories. Will the Moto Mods become an intrinsic part of how many Moto Z owners use their phones? Will they be an initial curiosity whose allure quickly fades? And if we look past all the hype and potential of the Moto Mods, are the Moto Z phones themselves handsets worthy of wearing the Motorola flagship crown?
In the States, the Moto Z series is debuting as a Verizon exclusive, with the carrier picking up both the
Moto Z Droid
and the
Moto Z Force Droid
. Together, they represent some of the most ambitious smartphones we've seen under the Motorola brand in some time. We've been putting both handsets, as well as the initial wave of Moto Mods add-ons, through their paces. And while it may be too early to tell whether or not the Moto Z family will be able to change the way we look at phone hardware, it's hard to deny that this is the best-executed take on modular smartphones anyone's released to date.
In the box:
Moto Z Droid (Moto Z Force Droid)
Style Shell
USB Type-C charging adapter
Headphone adapter
SIM tool
Introductory guide
Safety notice
Design
A phone so thin it feels like it shouldn't possibly exist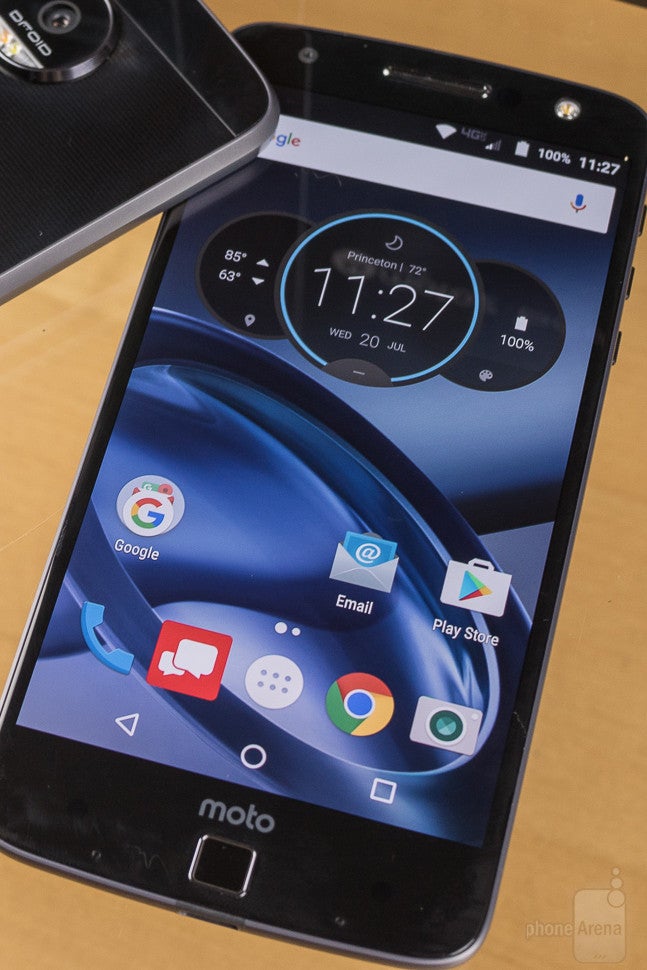 With the way the Moto Z series is approaching modular design, affixing Moto Mods to the phones' backs rather than attaching them on the bottom like the LG G5, Motorola finds itself in a tricky position: how do you support such an arrangement without handsets quickly growing prohibitively thick?
Simply enough, you start with one of the thinnest phones we've ever seen – and easily the thinnest at this flagship level. Camera bump notwithstanding, the Moto Z Droid measures under 5.2mm thick. And while the Moto Z Force Droid adds a bigger battery and other hardware upgrades that demand a larger body, even that model manages to come in under 7mm thick.
Without any Moto Mods attached, the Moto Z Force Droid feels like a pretty typical flagship. The all-metal construction feels incredibly solid, the fingerprint scanner makes for a conveniently placed makeshift power button, and an angled ridge running the length of the phone's edge helps users maintain a steady grip.
But then there's the Moto Z Droid, which is so thin as to almost feel … well, wrong. Our hands just aren't used to manipulating screens this preposterously thin, and while we didn't get any hint that the phone's structural integrity suffered as a result of its barely-there profile, it took a little time before handling the Moto Z Droid picked up a sense of normalcy. As a result, we found ourselves thickening-out the phone a little with one of the included Style Shell covers, the "dumb" alternative to smart Moto Mods accessories.
The Style Shells look great, and are available in a variety of materials, but we didn't love the slight bit of play they have when attached to the phones; even with the magnetic connection nice and solid, the covers have just a smidge of wiggle to them that keeps them from staying locked in place. Speaking of locked, though, we found ourselves frustrated with just how hard it can be to remove these guys – while full-blown Moto Mods accessories offer a convenient ridge along their bottom edges to act as a "pry point" of sorts when removing them, the Style Shells lack any such refinement. Motorola says to just use your fingernails, but easier said than done.
Display
Shatterproof is good (but scratchproof would be better)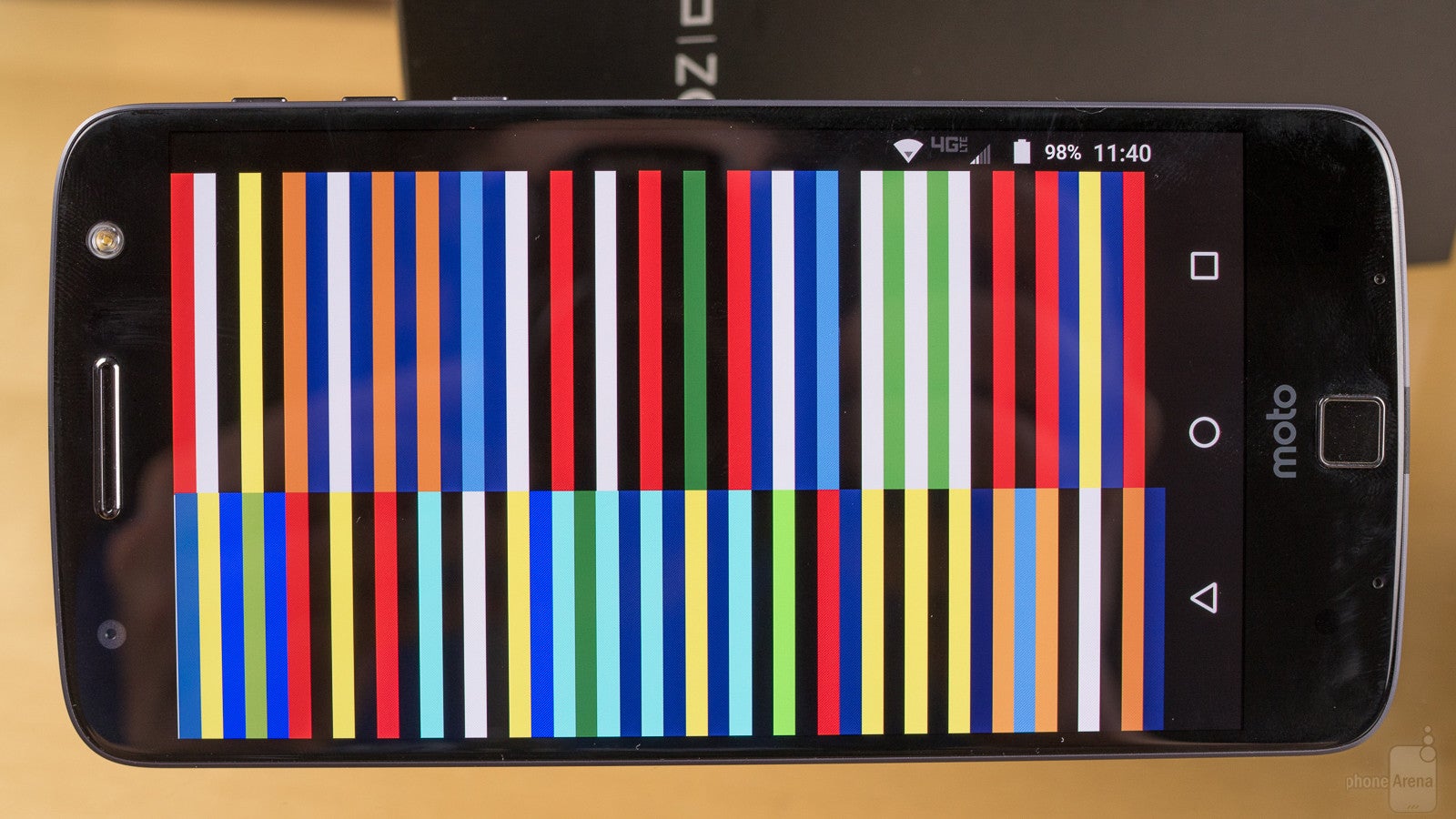 Both the Moto Z Droid and Moto Z Force Droid offer 5.5-inch QHD (1440 x 2560) AMOLED displays. While the Moto Z Droid's screen gets pretty standard Gorilla Glass protection, the Moto Z Force Droid comes ready to withstand some rough handling with the same sort of impact-resistant ShatterShield tech we saw on last year's Droid Turbo 2. That's not going to render the screen immune from the occasional scratch, but it is designed to resist catastrophic failure in the event of dropping the handset onto a hard surface.
Head-on, these displays each look quite nice, and while color temperature (in the "standard," realistic color mode) is slightly on the cooler side, relative color accuracy is still largely consistent.
The same can't be said for extreme viewing angles, though, and looking at the phones from their edges introduces an unmistakeable greenish hue.
Moto Display is hardly a unique feature to the Moto Z phones, but it's still a welcome addition to the way we interact with the handsets. The handsets detect when you're getting near them, and light up their screens to show time, charge, and selected notifications. If you've never lazily waved your foot over your coffee table to check the time, you're missing out.
Display measurements and quality
Recommended Stories