5 awesome party games or family games to play on your Android, iPhone, Android TV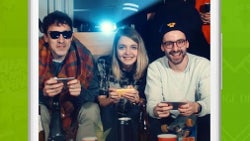 Our mobile devices have gotten quite powerful over the past few years and can actually play graphic-intensive games quite well. Too bad that touch inputs combined with having all of your gameplay on a 5-inch screen heavily detract from the experience. But wait a second, set-top boxes that are based on our favorite mobile operating systems share similar hardware to our smartphones, so why not run said games on them and use our phones as... we don't know, controllers?
Yup, we are definitely not the first ones to think of that concept. In fact, there are a lot of games out on the app stores that let you use your handset to control gameplay. Putting huge buttons on those displays makes them easier to hit and the play time is a bit more enjoyable. Also, since it's so easy to connect and start playing, these make for awesome party or family games, too! Check out some of our favorite picks below!