5 Android and iOS apps for managing subscriptions – never miss a due date or pay more than expected
2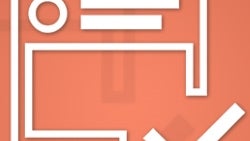 If you have a few recurring subscriptions to various websites, services, and products, you may find it hard to keep track of them at times. And that's not something to be easily left aside, for piling up a few subscriptions can result in out-of-control spending or incidents where you forget to pay on time.
This is where apps like the five we have rounded up below enter and help you with the situation. These subscription managers show everything you are paying for, how you are paying it, when you are doing that and, possibly, how you can optimize your spending. Give them a try and see if they prove themselves helpful.
Bobby
Bobby is an easy-to-use app that lets you choose between hundreds of existing subscription templates or create custom ones. Then you'll get a clear overview of your subscriptions and upcoming bills, learning the amount of money you spend on them. The app dutifully notifies you when bills are due, so you won't get nasty surprises. With Bobby's assistance, you will be able to plan ahead and won't be left with insufficient funds on payment due dates.
SubscriptMe
SubscriptMe helps you understand your monthly and annual subscription spending and stay on top of your bills and budget. The app will let you manage money spendings
and will give you reminders for when payment is due. It features technology for finding your subscriptions without entering credit card information and gathers services into a personal subscription list that shows what you pay for under one view. You can also set reminders for upcoming service bills and add custom recurring payments, or discover new services used by other SubscriptMe users.
Truebill
Truebill is designed to put you back in control of your money. It cancels unwanted subscriptions and bills, and proactively requests refunds on your behalf. Truebill tracks and monitors all paid subscriptions and recurring bills, monitors for new charges, price increases or interest charges, and offers suggestions to reduce bills. If you want a "watchdog" type of app, this one should be it!
Billy
Billy is a straightforward app to manage your bills and be reminded of paying them. There are templates for popular services, but you can also add your own and designate them with custom icons and colors. You can also sort your subscriptions alphabetically, or by due date. If you prefer simplicity and convenience over a wide feature set, you might like this app.
Outflow
Outflow is a fast and intuitive app that tracks how many days are left until your subscription is renewed and notifies you when your subscription is being renewed the same day or the week before. All your subscriptions are shown in one place and you can easily understand how much you are spending on them by week, month, and year.
ALSO READ