30,000 Android users fooled into buying bogus anti-virus app at $3.99 a pop
78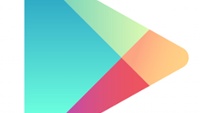 First appearing in the Google Play Store on March 28th, Virus Shield soon became the third most popular paid app in the market. Priced at $3.99, Virus Shield was supposed to search through your Android smartphone, looking for viruses, all without affecting the battery life on the handset. Android users ate it up. Bolstered by a number of five-star reviews, 30,000 paid subscribers had signed up after one week. As it turns out, all of these people were scammed.
So what did the developer, Deviant Solutions, claim that the app did? The description of the app claimed that it "Prevents harmful apps from being installed on your device...scans apps, settings, files, and media in real time... and protects your personal information." It also claimed to have very little effect on battery life, and had no ads. The only problem is that all the app did was change an image with an "X" to one with a check mark after a single tap of the screen.
A report published on Friday said that decompiling the code revealed that the app was worthless. In response to this report, Jesse Carter, the developer, claimed that it was all a mistake. Carter said that the app uploaded to the Google Play Store was a placeholder that was accidentally switched for the version with the anti-virus code. Which seems hard to believe considering that the Virus Shield was updated from version 1.0 to version 2.2 during the period it was available in the Google Play Store.
The good news is that the app has been pulled from the store, and everyone who paid for Virus Shield should be getting their $3.99 back. What is amazing is that many of the four and five star ratings were legit.
source:
The Guardian
,
AndroidPolice
via
MobileSyrup