3 great new smartphones with MediaTek's most powerful chip: the Helio X10
9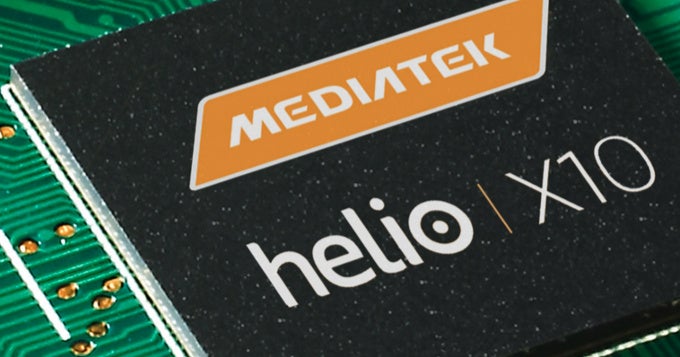 When it comes to affordable phones, MediaTek chips rule supreme.
In the recent past, though, a phone with a MediaTek chip was nearly synonymous to slow performance and lag, a compromise that you had to take with the lower price.
This year, however, the Chinese chip maker announced a new series of chips under the Helio brand name, and the Helio X10 is its most powerful yet. Reserved for more costly device initially, the chip has slowly but surely made its way to affordable phones. Probably for the first time late this year, you can get a smartphone with the Helio X10 for around $200. Not only this: those new phones have become much more refined, often coming with a stylish metal design, and even a fingerprint scanner for enhanced security (another feature previously reserved for costlier phones).
The only issue with this new crop of devices is the fact that right now they are available only in China and you can only buy them via unofficial channels: third-party resellers that often ship them with bloated firmware. If you are not afraid to go through the (usually very simple) process of reflashing to an official firmware, these phones will give you great value for the money. Take a look at 3 of the best new Helio X10 smartphones.
Meizu M1 Metal
The Meizu Blue Charm Note is a true beast clad in an iron armor: its metal body is practically unprecedented at this price point and so is a fingerprint scanner.
It's a 5.5-inch phone with a display boasting a resolution of 1080 x 1920 pixels, and it comes with the Helio X10 paired with 2GB of LPDDR3 RAM. The base, 16GB internal storage option might not be sufficient for everyone, so luckily, there's also support for microSD cards of up to 128 gigs to expand on the built-in storage. You can also stay assured when it comes to camera performance: Meizu cameras traditionally capture very good looking images and video.
Xiaomi Redmi Note 2
Xiaomi has also dropped a bomb that changed the landscape of affordable phones earlier this year: the Xiaomi Redmi Note 2 is official in China and it comes with a shockingly low price of just $125 (799 yuan), yet is equipped with the most powerful MediaTek chip, the Helio X10, that you find on devices that cost multiple times as much.
The 5.5-inch Xiaomi Redmi Note 2 features the signature Xiaomi design language with various color options and will be sold in a 16GB and 32GB versions. It lacks the premium metal feel of the Meizu M1 Metal, but is also slightly cheaper.
It also sports a 13-megapixel camera, has support for external storage and supports the latest iteration of the feature rich MIUI interface.
LeTV Le 1S
The newest phone in this list, the LeTV Le 1S comes from one of the largest Chinese streaming services that started building phones this year. The Le 1S is held together by a polished metal frame that bears no visible screws or other elements, making for a very memorable look to the phone.
It's a 5.5-inch phone, powered by Mediatek's current flagship processor, the 2.2GHz Helio X octa-core CPU, it has 3GB of LPDDR3 RAM and 32GB of storage on board.
The Le 1S features a 3,000mAh battery with support for quick charging and it charges via the conveniently reversible USB Type-C port. The rear cam is a 13MP ISOCELL unit (probably made by Samsung) with a single LED flash, phase detection auto-focus and f/2.0 aperture. It's supposedly able to lock focus in just 0.09 seconds. On the front, there's a 5MP selfie camera with 85-degree wide angle lens and f/2.0 aperture, which sounds excellent for selfies and group shots.