20th Century Fox to allow digital downloads of purchased Blu-ray titles to Android phones
10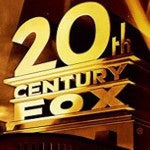 20th Century Fox has announced that it will allow those who buy certain Blu-ray flavored DVD's after October, to download the content onto their Android powered handset. The disc, after purchase, is loaded onto the users PC from where it is
sideloaded onto an Android handset
. The first disc that can be downloaded onto an Android phone will be "X-Men: First Class" which can be pre-ordered now.
Once again, it is the strong momentum of Android that has captured the attention of content providers. Vincent Marcais, Senior Vice President of Marketing for Fox said that the studio is using the strong support for the Android OS as a way to promote the idea that
Blu-ray discs are the best way to see your favorite titles on all of your screens
. The executive says that Fox started the service with the idea that people want to own the movies they like. Other services like Netflix only "rent" their content in return for a monthly fee. Purchasing a Fox Blu-ray disc gives ownership of the movie to the buyer and there are no monthly charges. The service will first be available in the U.S., UK, France and Germany.
With 20th Century Fox allowing digital downloads of Blu-ray discs, Android owners will be able to
build a library of specific titles
on their device. We wouldn't be surprised to see other studios joining 20th Century Fox with their own digital download plans for smartphones very soon.
source:
FinancialTimes
via
AndroidCentral