2013 BlackBerry phones will not have 1080p screens, sticking with 4.2 and 3.1-inch form factors
21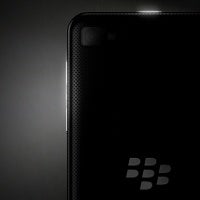 BlackBerry has just officially unveiled the all-touch
BlackBerry Z10
and the full QWERTY
BlackBerry Q10
, and it hasn't even launched them everywhere yet, but chief executive Thorsten Heins is already speaking up about the next generation of devices.
And he revealed some interesting facts - the second wave of devices after the first BlackBerry 10 generation will retain the form factor with an all-touch
4.2
-inch device and a
3.1
-inch full QWERTY phone.
So we'll have two form factors:
- 4.2-inch phone with 1,280 x 768 pixel resolution
- 3.1-inch QWERTY phone with 720 x 720 pixel resolution

Moreover, Heins revealed that BlackBerry will stick to a 12 to 15-month product cycle, which means that it will be around the same time next year or a bit later when we should see second-gen BB10 handsets.
It's an interesting decision by BlackBerry to not move to higher-res, 1080p displays as the Android pack, but we wouldn't say that this will translate into a huge disadvantage for the average user for whom there will be no visible difference in screen quality between a 1080p handset and a 720p phone.
source: BlackBerry