10 useful accessories for a happy smartphone
30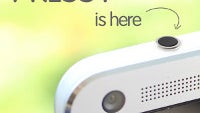 In the years of cohabitation with our smartphones, we've come to realize both their usefulness, but also their limits. With the advent of the industry, phones have become more than just a device for communication -- they're also tools. And while they keep on assimilating features from just about every area of technology, they're still a strictly defined package.
But it doesn't have to be that way. A satellite accessories industry has been built around smartphones, and it is burgeoning. Many of those, however, have a pretty limited appeal, as they're either niche, or specially-crafted for one of the hundreds of smartphone models currently on the market. That is precisely why we wanted to narrow them down into a handful of
categories
more than anything else. Obviously, those also had to be actually useful for a wide range of smartphone owners.
In the below slideshow, you'll find the 10 accessories that we believe really add to our overall smartphone experience, and hopefully they will add to yours, too. The picks (arranged in no particular order) are as practical and widely-applicable as possible, and we've personally developed something of a codependency with them. Take a look.