10 important under-the-hood changes in Android N that will improve performance and user experience
18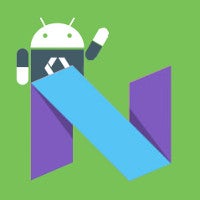 Two days ago, Google surprised just about everyone by releasing a
very
early developer preview of the next major installment in the Android saga: Android N. How early? Well, by the end of March 7, only 2.3% of the installed Android base had the latest Marshmallow build installed. So pretty early
Whatever the reality of Android version distribution, Google has made official a pretty ambitious schedule for Android N, with a new update promised every month or so. Seeing as Google is eyeing Q3 of 2016 for an official release, that means five whole updates are in the cards. In other words, Google will certainly keep us busy in the near future.
By now, many of you will have gotten themselves acquainted with
the highlights of Android N
. Side-by-side multitasking support, bundled notifications, improved Doze for even better battery management when idling, and more. And while these will continue to be the features to attract the most attention, it's also true that a whole score of rather obscure, under-the-hood changes have also been made available with the first preview of N. We can't be sure they're all here to stay given how Google may change its mind at any time, but they're certainly worth exploring, as many of them will inevitably better both user and the efficiency of third-party apps.
10 important under-the-hood changes in Android N that will improve performance and user experience