Sony Ericsson C510 Review
2

Introduction and Design:
Sony Ericsson´s Cyber-shot lineup comprises both high tech models competing with top camera phones by other manufacturers (although the
C905
failed to impress us during at our latest tests) as well as simpler devices meant for people on a thinner budget, who are still willing to get decent snapshot quality. The 3.2-megapixel Sony Ericsson C510 aims the latter group of customers. What is in the box?
- Wall charger
- Headset
- Manual
- Software CD
With its 12.5 mm. thickness the Sony Ericsson C510 is one of the thinnest devices in the series with only the
James Bond´s device
, the
C902
, scoring better here. Its overall look is quite pleasing, ant the both color tones (black and silver) look stylish and dainty. Unfortunately the device lacks any WOW elements and seeing it you feel as if it tells you "I´m an ordinary Sony Ericsson device, you´ve seen hundreds like me and I´m here to serve".
Display is also nothing out of this world –
2.2-inches with 262k colors
. Image quality is awesome, but unfortunately only indoors. Direct sunlight turns it into a mirror.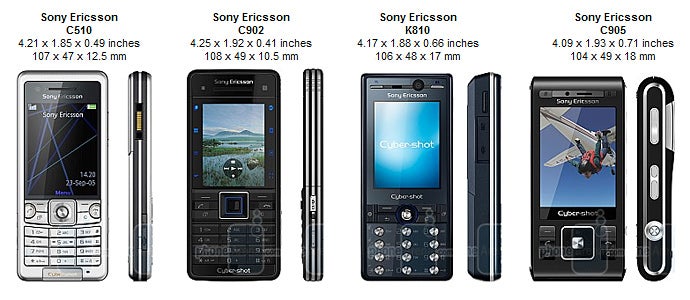 You can compare the Sony Ericsson C510 with many other phones using our
Size Visualization Tool
.
Even without looking at the pictures, you can figure the 5 directional D-Pad, send, end, soft keys and keypad are all located below it. Despite somewhat small, they have nice travel and won´t give you any troubles. Keypad lighting is rather weak and pale, but you´ll certainly get a kick out of its several lighting effects. Sound rocker and camera trigger are on its
right hand side
and also are comfy to use, although pressing them takes a bit more effort, because they are almost flush with the body. The charger slot and M2 card expansion slot are both on the phone´s
left hand
side.
The only thrilling element is
the panel
that covers both the camera and its flash. t is made of metal and rises a bit when opened. It also activates the illumination of the functions connected to shooting, which are set to some of the keys – change of the shooting mode, switching between preset preferences, focus and flash. Similarly to the Sony Ericsson C903, the back cover takes up large part of the back panel. We really like that, since it allows you to quickly go to shooting mode without wasting much time to power your gear.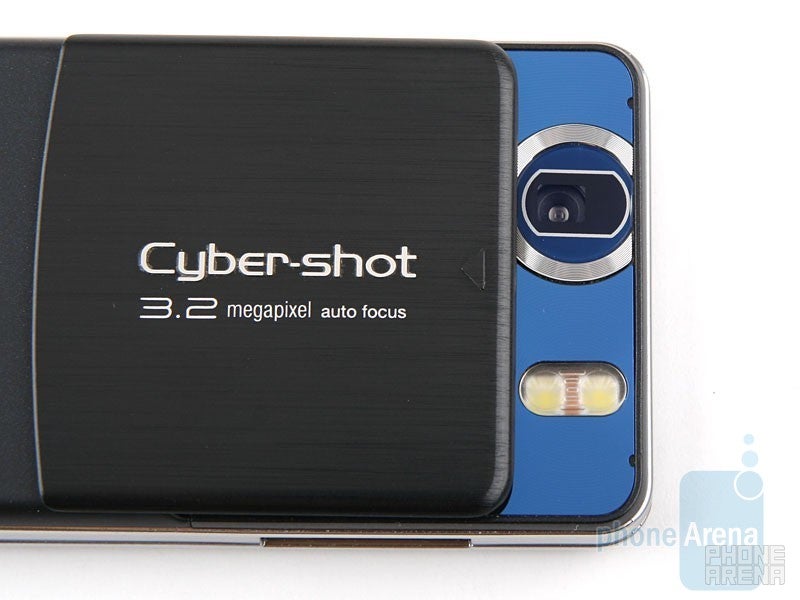 We really like the back cover of Sony Ericsson C510
Recommended Stories