Samsung Galaxy Watch 3 review
10
We may earn a commission if you make a purchase from the links on this page.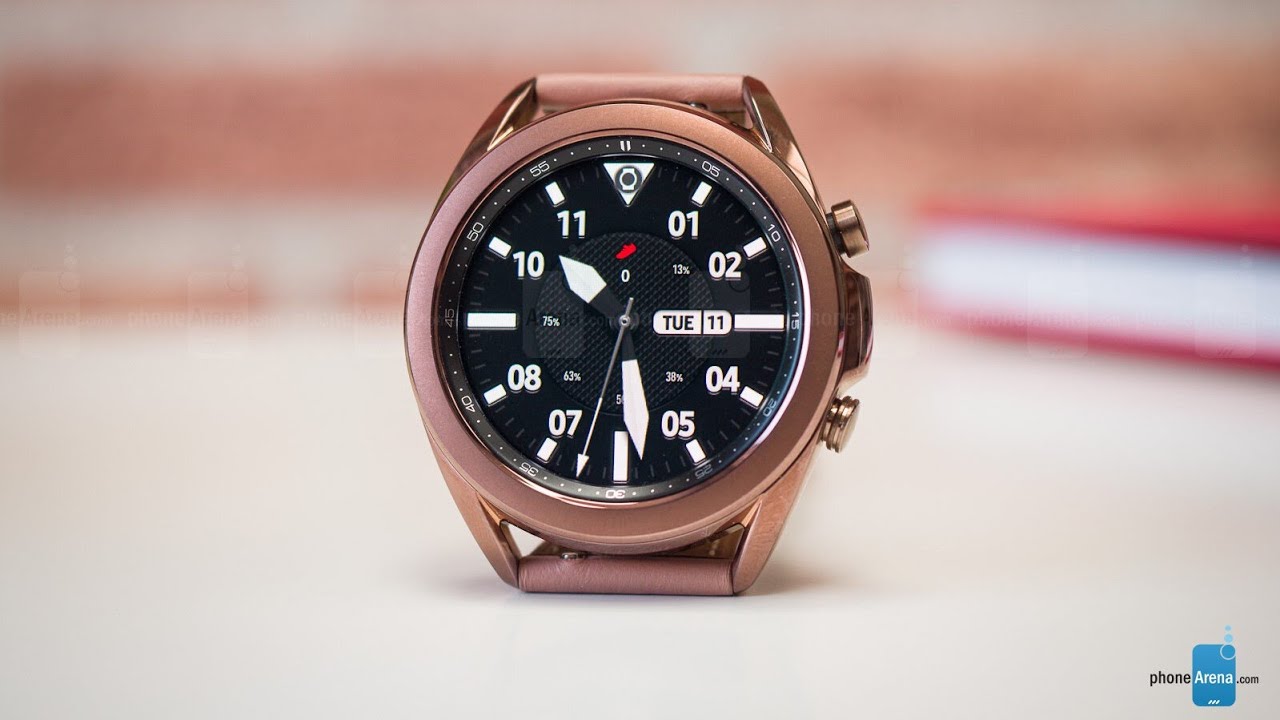 The newly released Samsung Galaxy Watch 3 boasts a premium design, health and fitness tracking capabilities, and even a touch of productivity features. Its LTE version also allows for taking calls without a smartphone. It generally seems like the perfect smartwatch to own this year, whether you're a health-conscious individual or in need of a smartwatch that can easily double as a fashion accessory.
Fitness buffs will be happy to know that it supports a huge number of fitness activities for tracking, and its functionality can further be expanded by downloading apps directly on the smartwatch via the Galaxy Store. And aside from the occasional stutters and unimpressive battery life, the Galaxy Watch 3 does everything it sets out to do, and any type of user will likely find use in it.
It's customizability also makes it an attractive pick, as the Galaxy Watch 3's watch faces can be tuned in depth. So, is this smartwatch good enough to justify its price, ranging between $400 and $480 depending on size and connectivity? Let's take a closer look.
Design & Style
The Samsung Galaxy Watch 3 comes in three colors – Mystic Black, Mystic Silver and Mystic Bronze. It is also available in two sizes, 45mm and 41mm, and in two connectivity variants – one with Bluetooth, WiFi, and GPS, and one that adds LTE on top of that. We have the 41mm, non-LTE model in for review.
The elegant and premium design of the Galaxy Watch 3 is immediately apparent. The leather strap looks and feels fantastic, much like the body of the watch, which itself is also surprisingly lightweight. According to Samsung, the Galaxy Watch 3 has military-grade durability and is 5ATM / IP68 certified, which makes it water-resistant up to 50 meters.
The Galaxy Watch 3 sports a rotating bezel – arguably the perfect, most convenient way to interact with a smartwatch. It feels satisfyingly smooth and responsive to use. In addition, the smartwatch has two physical buttons on its right size, with the top one serving as a "Back" button, and the bottom one used for turning the smartwatch on or going back to the home screen.
Display & Watch Faces
The colorful OLED display on the Samsung Galaxy Watch 3 is impressively bright, so interacting with the smartwatch in sunlight should never be an issue. The Gorilla Glass that covers the screen is also noticeably fingerprint-resistant, which is a welcome surprise.
For personalizing the smartwatch, Samsung says that over 50,000 watch faces are available for it, while 19 are installed out the box. What's even cooler is that you can customize your watch faces via the Galaxy Wearable app on your phone, and can add your own photos or wallpapers to it. Samsung also allows for customizing the watch hands, choosing which widgets to appear on the watch face (e.g. heart rate, date, weather), picking a primary color and more.
Despite the great number of customization options, the interface is simple and intuitive enough for anyone to be able to make their Galaxy Watch 3 unique for themselves.
In the watch options menu is also a toggle for always-on display which, when enabled, will keep your watch face visible at all times at the expense of battery life. But even with the option off, the smartwatch turns on when you lift your wrist and look at it, and is generally well capable of detecting that motion.
Software, Health and Performance
The Galaxy Watch 3 runs on Samsung's Tizen operating system, which was also used in previous Samsung Gear and Active smartwatches. And while it mostly provides a smooth and intuitive experience, there are the occasional tiny stutters when navigating through the interface. However, those are rare, barely noticeable and don't hinder the experience, so most people won't even notice anything.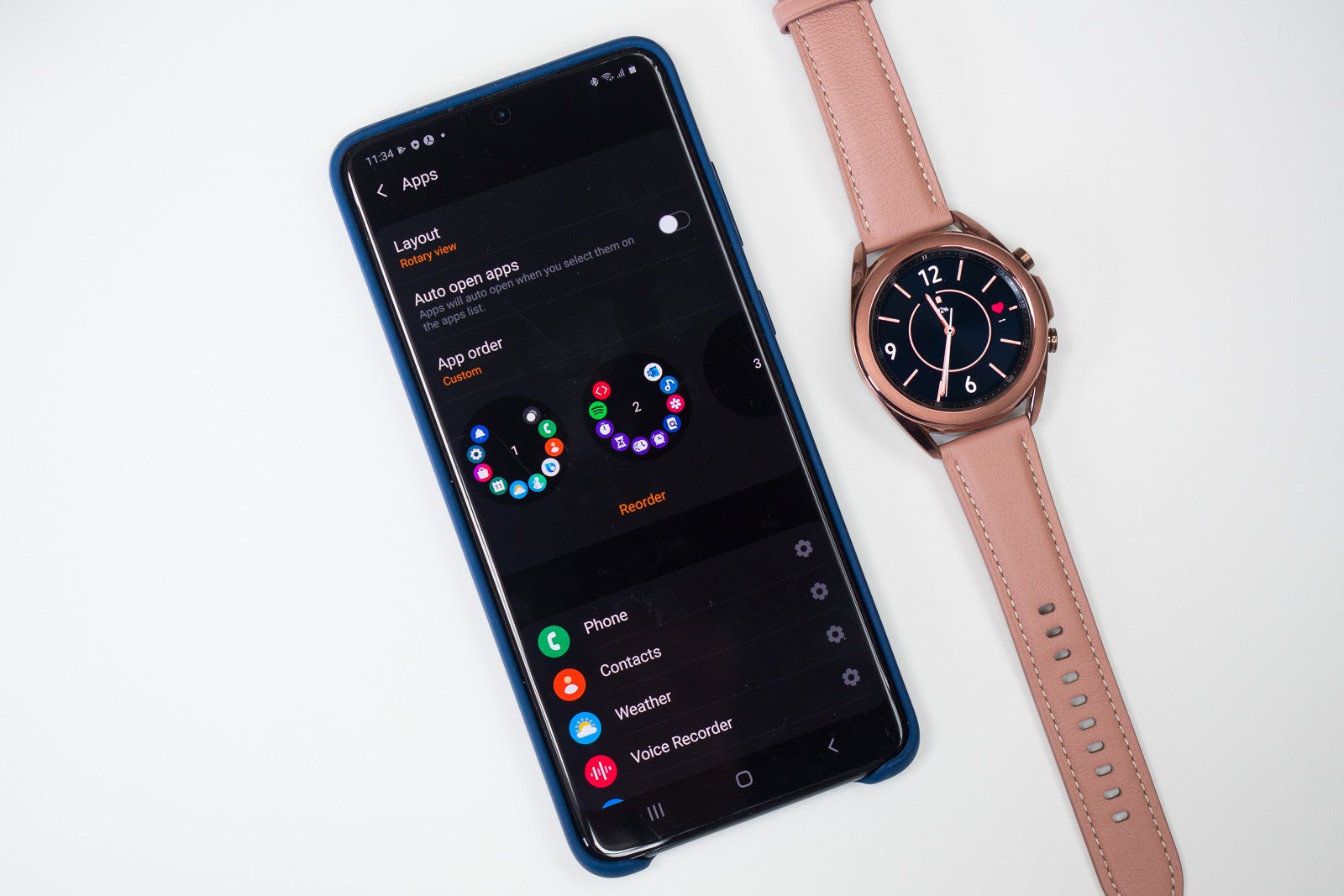 Galaxy Watch 3 pairing
Pairing the Galaxy Watch 3 is possible with both Android smartphones and iPhones. On Samsung phones, the Galaxy Wearable app will launch in order to set up, configure and update the smartwatch, while on iOS there's the alternative Samsung Galaxy Watch app which delivers a more limited set of abilities.
Galaxy Watch 3 notifications
After you enable notifications for your smartphone's apps of choice, the Galaxy Watch 3 will use haptic feedback to inform you when new ones arrive. The notification interface is quite rich in color and information. For example, during an Instagram conversation, it showed me the name and profile picture of the sender, along with some previous messages, not just the latest one.
You then have an option to respond directly through the smartwatch by choosing from a number of pre-written answers, such as "Nice", "I agree", "On my way" or "What's up?". You can also reply with an emoji or write a reply by drawing single letters on your smartwatch's screen, which works superbly. A third, and most convenient option to reply to a message is by using speech, which the Galaxy Watch 3 will translate into text.
So overall, the level of interactivity with notifications on the Galaxy Watch 3 is more than satisfactory, and all the options work surprisingly well.
Widgets
As previously mentioned, when you scroll to the right of your home screen, you'll access all of the widgets you've installed (or are pre-installed). The pre-installed ones include health, sleep and fitness tracking, weather information and music players.
Via the available "Add widget" option, you can also add an alarm, a calendar or list with upcoming events and appointments, a contacts list, reminders, food calorie tracking, heart rate monitoring and more. The widgets are all interactive and look great on the Galaxy Watch 3's OLED display.
Galaxy Watch 3 sleep and fitness tracking
The Galaxy Watch 3 comes with workout tracking support for a wide range of activities. It can time your workouts and show you a list of stats, such as distance travelled (where applicable), heart rate information, calories burned, and other useful intel. During a workout, immediate access to a music player is also always available, just in case you need an energy boost from your favorite songs.
Among the available tracking activities are walking, running, hiking, cycling, swimming, treadmill, weight machine, arm curls, and even yoga. Likely all of the activities you'll ever engage in are supported, and for obscure ones, there's an option for general activity tracking.
It's also noteworthy that during swimming activities, a "water lock" feature gets enabled, and once you're done doing laps, the smartwatch goes through a short water-ejection process by producing sounds from its speaker.
For the user's safety, Samsung has implemented trip detection on the Galaxy Watch 3. Thanks to that, the smartwatch can notify an emergency contact and send them your location if it detects a fall during a workout.
Notable is also the presence of a SpO2 sensor for measuring blood oxygen saturation and an electrocardiogram (ECG) sensor on the Galaxy Watch 3, although it's not yet confirmed when these features are going to be enabled.
Apps
Among the pre-installed apps are Bixby, Spotify, Samsung Pay, and interestingly, Microsoft Outlook. If you have the Outlook app on your phone, you'll be able to access your Outlook emails, adding to the productivity angle of the Galaxy Watch 3. You can only reply to Outlook emails with predetermined short replies, though.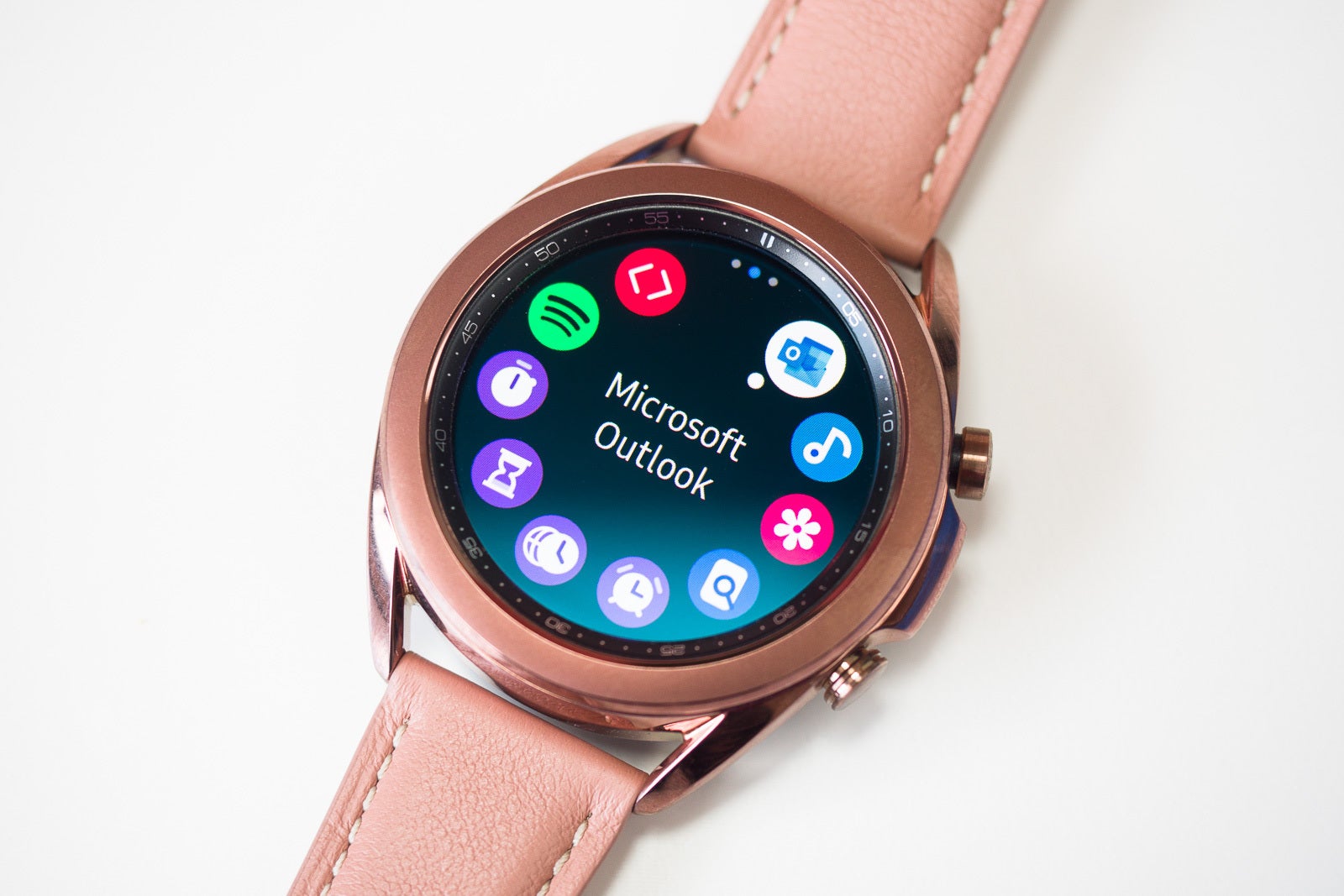 The Galaxy Store is also available on the smartwatch, allowing users to find and install other fun and useful apps on the Galaxy Watch 3. I wasn't able to find SoundCloud or YouTube, but a calculator, a remote camera control app and news apps are on there.
In the Galaxy Store list of essential apps, there's Samsung's internet browser, which is oddly fun to use on a tiny screen. For the novelty, I tried and was able to play YouTube videos on it. It was also a good opportunity to see how the speaker on the Galaxy Watch 3 sounds – quite tinny, but it gets the job done.
I tried the Voice Recorder app to also see how the microphone on the Galaxy Watch 3 performs. The resulting voice recordings were very clear, so it's not a stretch to assume that the LTE version of this smartwatch will do a great job for taking standalone phone calls.
Another app that may prove to be useful, especially to travellers, is the Watch Translator. It will do just that – help you communicate in other languages by translating speech on the fly. It even speaks translated sentences out loud.
Samsung's email app, a GearVR controller, an Uber app and more can also be downloaded directly on the Galaxy Watch 3.
Galaxy Watch 3 battery life
The battery life on the Galaxy Watch 3 is decent, but not impressive. Power users should expect about a day on a single charge, while light users may be able to squeeze two or three days. Note that we were able to test the smaller 41mm version, so the 45mm one may have a longer-lasting battery. We also had always-on display off.
Charging the smartwatch is a satisfyingly simple and painless process, though. It comes with a magnetic charger out of the box, which simply snaps to the back of the smartwatch. Charging up to 100% can take about 2 hours. The Galaxy Watch 3 is also Qi certified for wireless charging, so you can additionally just plop it on top of your Galaxy S20+, for example, and give the smartwatch a recharge via Power Share.
You also get cutesy greetings from a smiley face when taking your smartwatch off the charger, which adds a touch of character to the Galaxy Watch 3, and positive energy to your mornings.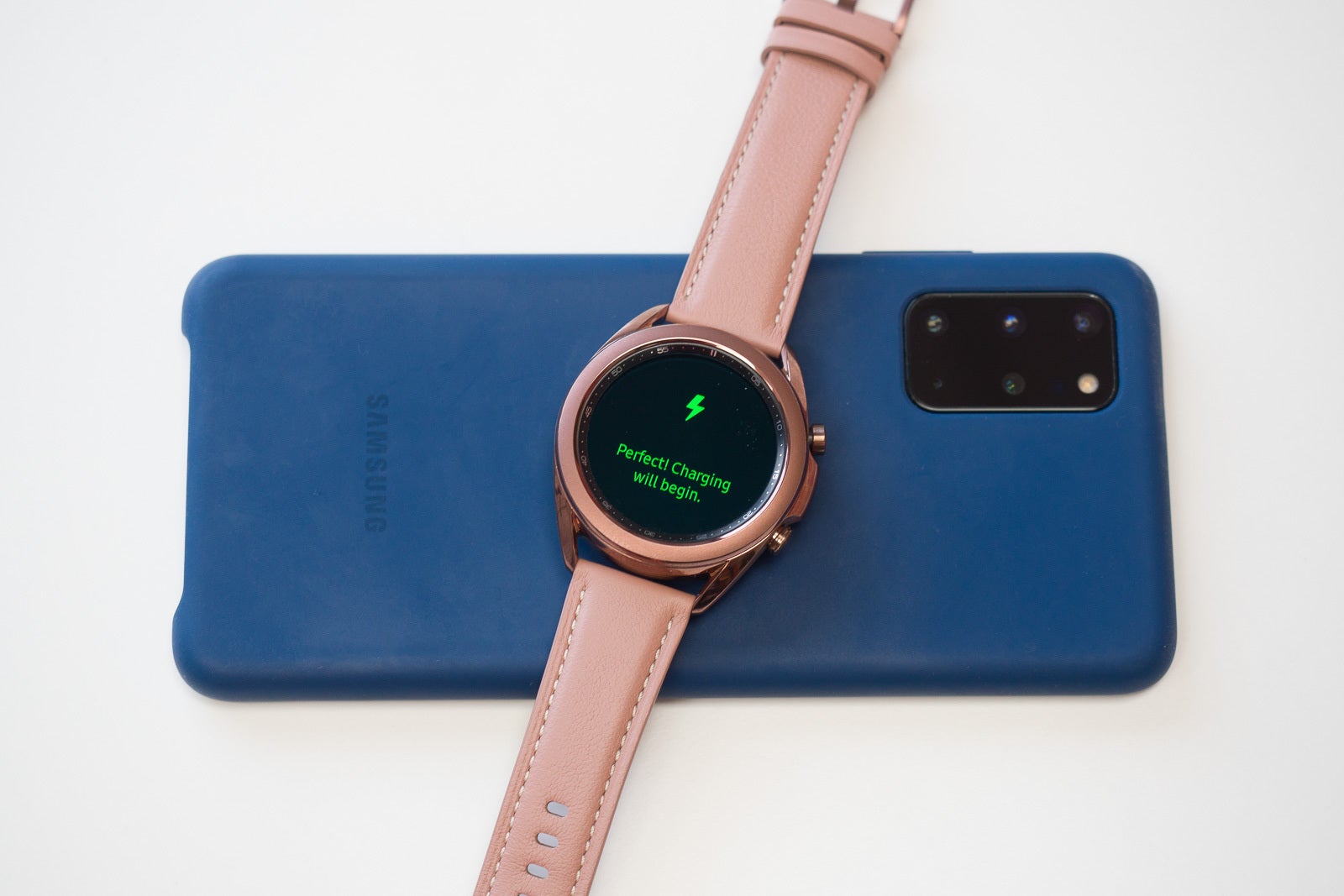 Recommended Stories