OnePlus Nord CE 5G Review
4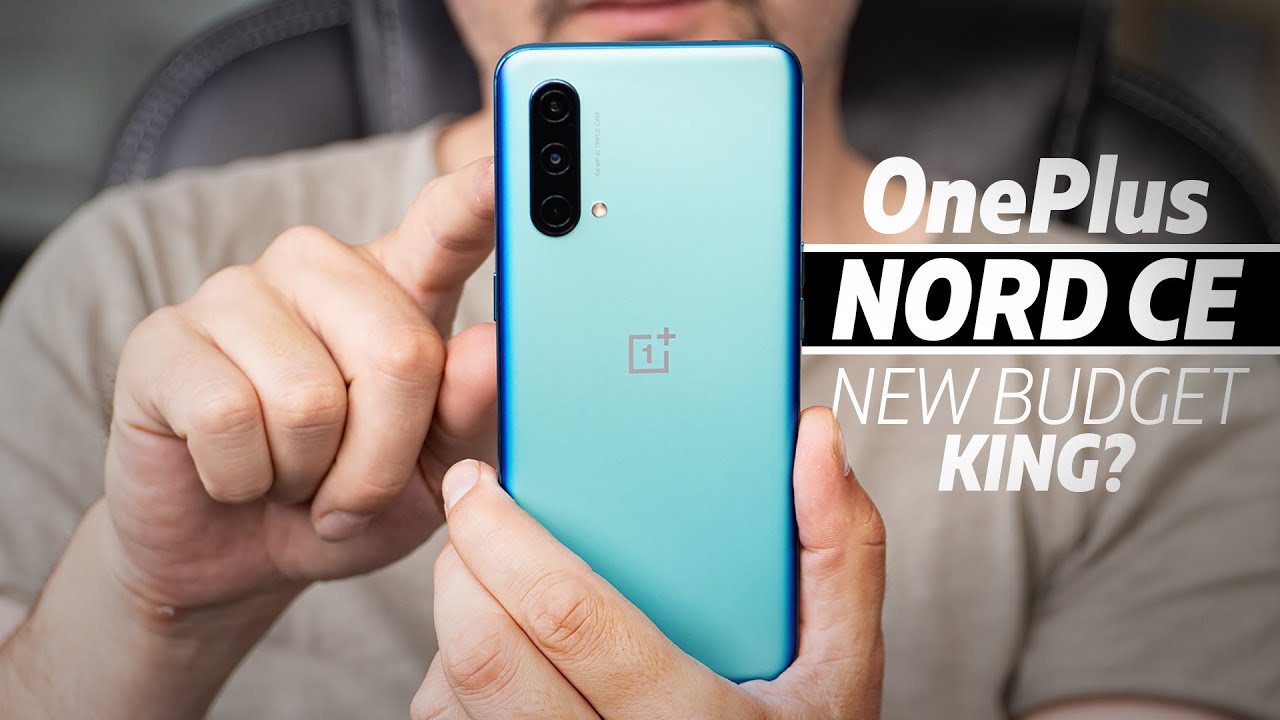 OnePlus started its foray into budget phones with a bang last year with a device that marked a new direction for the company: the
OnePlus Nord
. It was an instant success: a $400 phone with a gorgeous OLED screen, 90Hz refresh rate and one of the faster mid-range chips, plus zippy wired charging and a pretty good set of cameras.
Well, what you see on the photo above is
not quite
the successor to that device. This is not the Nord 2 (which is hopefully coming soon), instead it's this strange creature that the company calls the OnePlus Nord CE 5G. The name is nowhere nearly as catchy as the original and in case you were wondering, the CE stands for Core Edition. The drift here is that OnePlus has actually removed a few features, but never compromised with the "core" ones. I've been using this phone as my daily driver for nearly two weeks now, and spoiler alert: I love it. But also, I don't really understand why it exists when the price difference with the original Nord is so tiny and that one still feels like a better phone.
OnePlus Nord CE 5G in a nutshell:
It is an even cheaper Nord phone, still with an AMOLED screen with a 90Hz fast refresh rate and the now ubiquitous Snapdragon 750G chip inside. The Nord CE 5G will be sold in Europe and India, but not in the United States. It also cuts down on the number of cameras compared to the original Nord: it has a pill-shaped camera system with three cameras instead of four. These three are a main, an ultra-wide as well as a monochrome sensor, the latter one being nearly completely useless.
It is a good-looking phone with a pleasingly compact body and a very lightweight design, and it's performance never left me disappointed. It is just the right size for comfort and is extremely lightweight without compromising on the quality build. It's also cheaper at 330 euro compared to the 400 euro base price of the Nord.
What we don't like about it?
It has an absolutely awful haptic feedback, and while that might not sound like a big deal, it kind of gets on your nerves if you keep your phone on vibrate most of the time, like I do. There is also disappointingly no mute switch like on other OnePlus phones.
Design and Size
Great size, a cool blue color and pleasingly featherweight
The Nord CE does not feel downright petite like say an iPhone Mini, but it is no big phone either. With a 6.4" screen, I would argue that is the perfect middle ground that offers both enough screen real estate yet the phone feels narrow enough to be comfortable to hold and operate with one hand.
The design is all plastic, but I don't mind. Yes, it might feel a bit cheaper than glass and metal flagships, but it is pleasingly lightweight in return. It is also half an ounce lighter than the original Nord.
The styling of the phone is clean: you have a pill shaped camera module on the back, the punch hole front camera and that is it. Oh yes, and a headphone jack, which I personally appreciate having.
Also, there must be a special place in heaven for the person who designed the free case that comes in the box with the Nord CE. It's a simple see-through silicone case, slightly raised at the four corners so your screen doesn't scratch if you place your phone on the screen, but what's special here is that the bottom part of the case has been trimmed down just so very slightly but enough so that it doesn't hinder the swipe up from the bottom gesture that is used so commonly! That is brilliant, it's such a small detail, but it makes using the phone with gesture navigation so much more convenient and it's something many other case makers don't do. Good job, OnePlus!
Screen and Biometrics
6.4" screen size is a great middle ground and the OLED panel has gorgeous colors
The Nord CE has a 6.4" OLED screen with a 1080p Full HD resolution and it runs at 90Hz for a smooth scrolling experience. In that way, it's exactly the same as the original Nord.
This is your typical OLED display with vibrant colors, excellent contrast and it just looks great. You have to be really picky to find fault with this display, but if you were that kind of person you could notice that whites have just a slightly colder tonality to them, but really, this is nit-picking. We compared this screen to a flagship Galaxy S21 and they both looked similarly awesome.
You can go into Settings > Display > Advanced, and then tap on Screen Calibration if you want to fine tune the colors, and if you don't like the default vibrant colors you can switch the Natural color more, or if you are feeling adventurous you can select the Advanced settings and pick between AMOLED Wide Gamut, sRGB and Display P3, but unless you're a photo professional, you probably don't need to go there.
Also, the phone runs at 90Hz by default which is great. You can eke out a bit more out of the battery if you switch to 60Hz, but we don't think that's worth it. Once you get used to the smoothness of a 90Hz screen, going back to 60Hz feels suddenly feels like you have a much slower phone.
For biometrics, you have an optical fingerprint scanner in the screen. It's easy to set up and quite fast and accurate. In two weeks of using the phone I have rarely had to scan my fingerprint a second time, it worked fast and usually from the first attempt, so zero complaints here.
Display measurements and quality
Haptics
One word: terrible
Haptics, or the vibration feedback on your phone, is something that is often overlooked in reviews, but really there is no justification for that, especially if you keep your phone on "Vibrate" mode most of the time like us.
The original Nord surprised us in that regard: it had a surprisingly good vibration motor for the budget class, with precise tactile feedback that just felt right. The Nord CE is... well, not as good. Actually, if we had to pin-point one thing that has been the biggest disappointment with this phone, it has got to be this. The vibration feedback feels terrible, it is vague and if you are getting slammed with notifications, it often gets extremely annoying.
Performance
Snapdragon 750G inside is okay-ish, but slower than on original Nord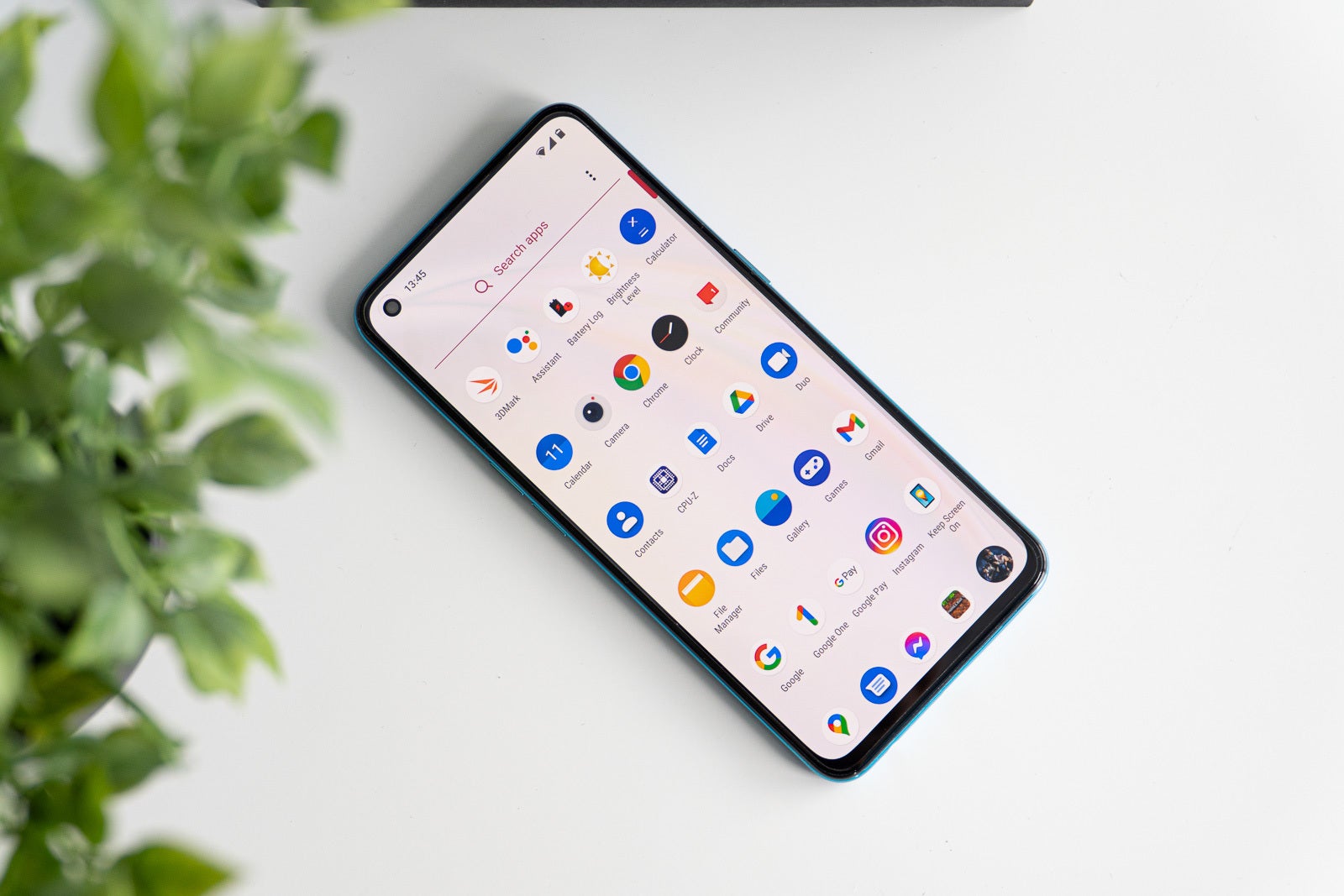 OnePlus has equipped the Nord CE with the Snapdragon 750G chip, a mid range Qualcomm processor also found on devices like the Galaxy A52 5G, and all across the budget segment.
While this is a common processor with an okay-ish performance, it's actually slower than the Snapdragon 765G on last year's Nord, which is... well, price-related. Still, after using it for a week, we rarely felt it would slow down at all. It crunched daily tasks with ease.
Yes, if you have used a faster flagship phone recently, you will probably notice a tiny bit of a slowdown and stutter here and there, but it's nothing major and unless you obsess over speed, the phone runs just fast enough.
For gamers on a budget, the GPU performance is decent and the phone maintains a fairly stable framerate while playing games. We tested this with the 20-minute 3D Mark Wildlife benchmark that shows how the phone performs when running a graphically intense task for 20 minutes straight and it did not throttle much. However, notice that if you are really serious about gaming on your phone, the framerates here are quite a bit lower than what you get out of a phone equipped with a Snapdragon 888 processor.
As for storage options, the base model of the Nord CE has 6GB RAM/128GB storage, and you also have 8/128G model for a 330 euro price and a 12/256G version for 400 euro, the same price as the original Nord. That 70 euro price cut is the reason of the Nord CE's existence, so you'd better care about those savings if you are seriously looking into this phone. Otherwise, just get the original Nord.

OnePlus Nord CE 5G sustained gaming performance in 3D Mark benchmark
Camera Quality
Decent but not great as colors in photos appear a bit dull, video recording is stable but lacks detail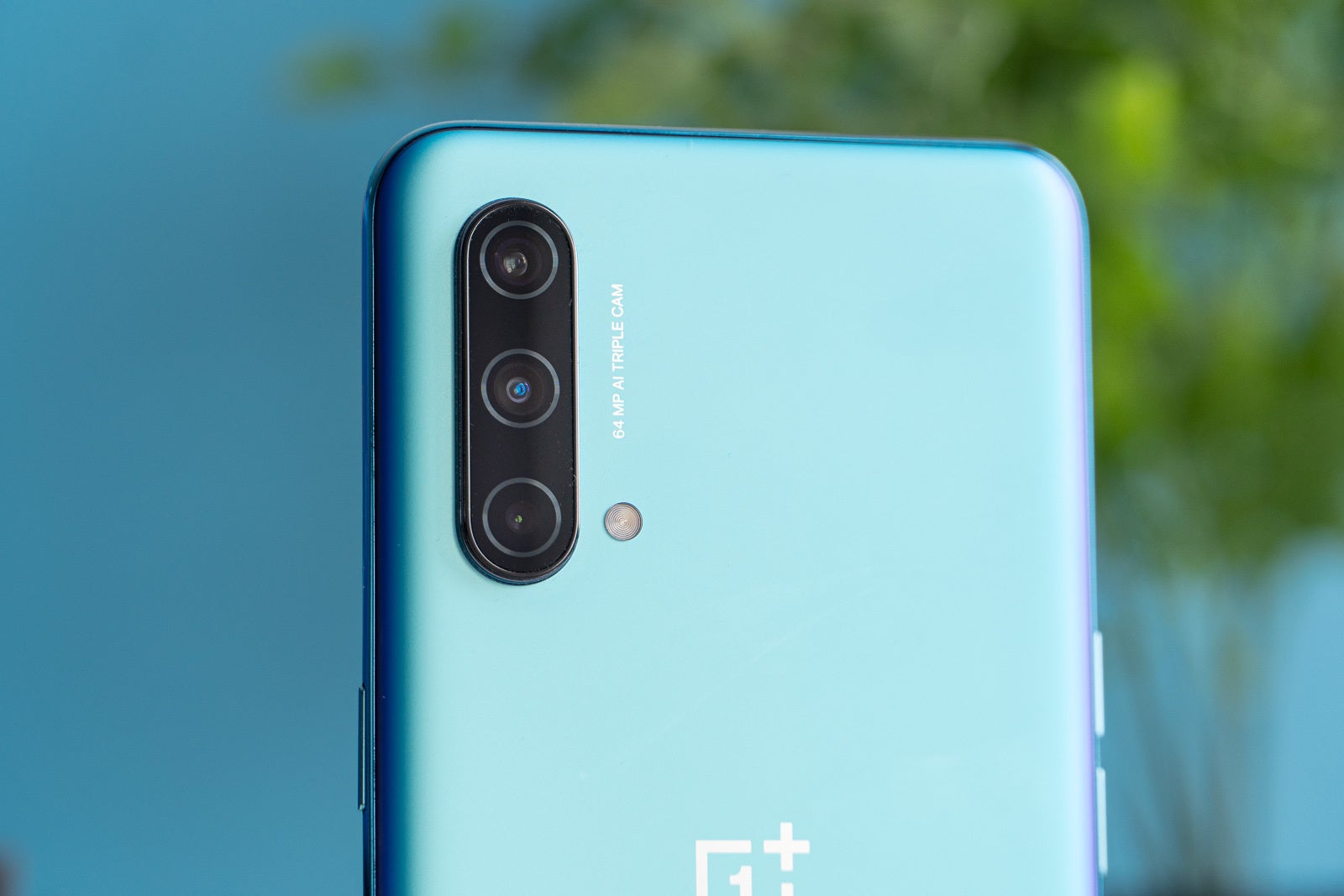 You have a triple camera system on the Nord CE, but really, it's more like two cameras that you will actually use and another one just for the record. That third one is a monochrome lens that you can easily forget even exists because — listen up, OnePlus — you can do the same effect with any black & white filter!
The other two cameras, though, a main and an ultrawide, capture surprisingly good-looking photos. Here are a few shots I took on a walk in the park, and I also carried a Galaxy A52 to compare the quality, and the Nord CE does not quite live up to that competition. Colors are washed out and on the dull side, and things go further downhill if you use the camera in low light.
You can also take portrait photos, but only using the main camera and that is a bit too wide, and this is one area where I really miss not having a 2X zoom lens.Subject separation is not great and the bokeh is obviously fake. In other words — if you use this Portrait Mode, the cool kids will laugh at you.
Here are also a few selfies, that is the quality you get from the front camera.

And in low light, you get the Nightscape mode that takes a longer exposure and the quality is decent, but in these low light shots it's easier to notice that you don't have a more expensive phone.





When it comes to video I was let down by the Nord CE. You can record in 4K and you get some form of video stabilization that is actually better than you get on the Galaxy A52, you don't get the dynamic range and detail that you expect from a 4K video.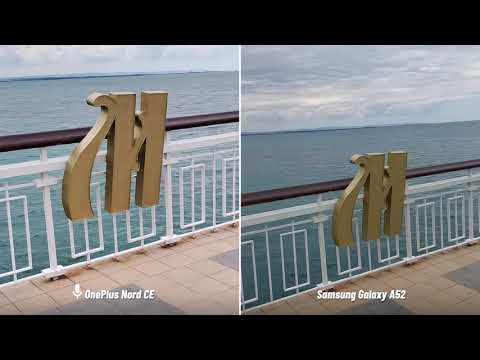 Again in a direct comparison with the A52, yes that phone also looks very shaky, but at least it has excellent detail, looks sharp and has a good dynamic range, so you can throw it on a gimbal (which costs as much as the phone) if you like and get truly impressive video quality, but not so on the OnePlus.
Audio Quality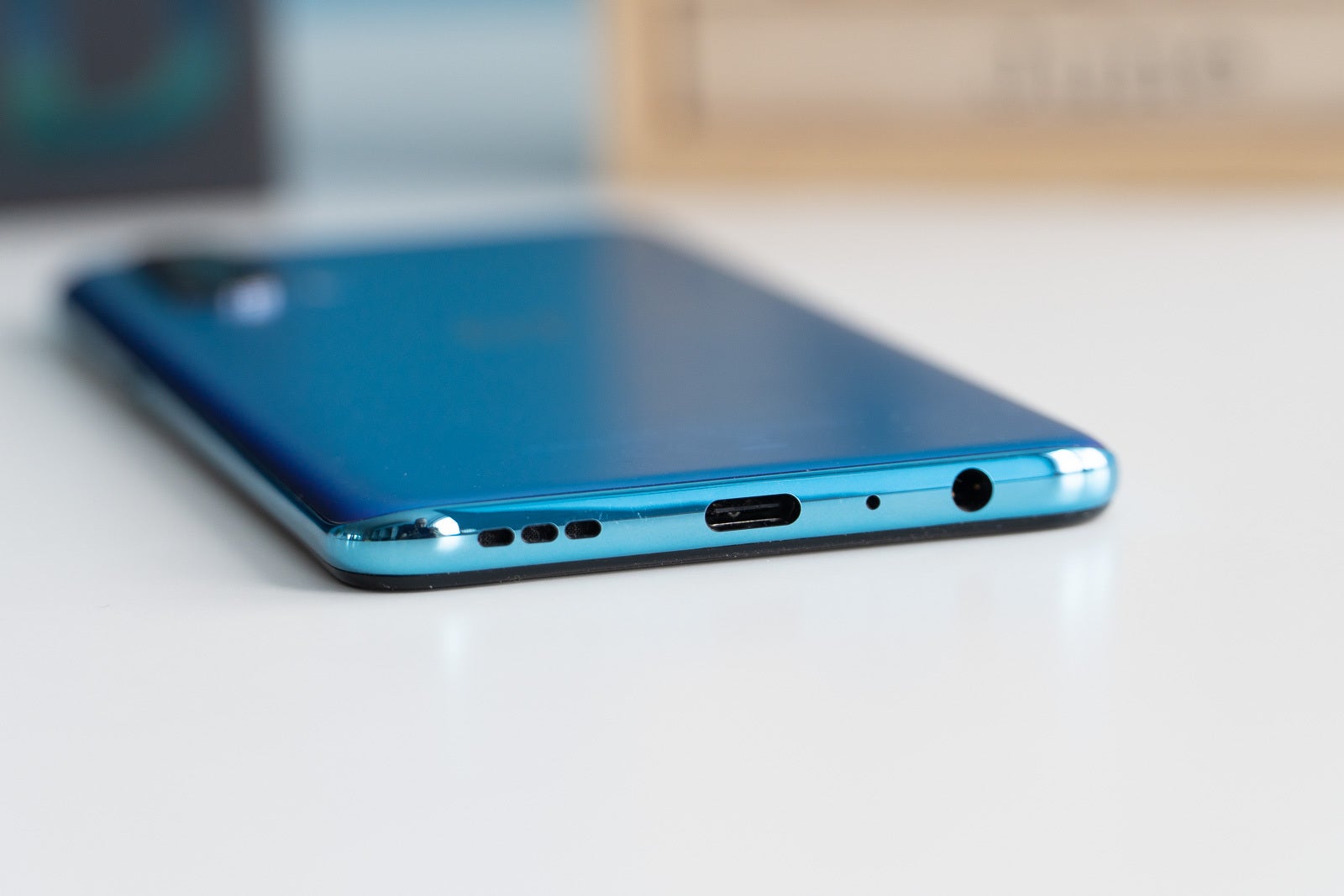 The Nord CE comes with just a single loudspeaker located on the bottom of the phone and... it gets the job done, meaning that you can hear your music and videos, but don't expect much else. The sound output lacks depth badly and the higher tonalities come up short, this is definitely just a run-of-the-mill speaker, and that's a bit of a shame since OnePlus could have put a bit more effort here. Going back to the original Nord, we have to remember that one also was equipped with a single loudspeaker of a similarly unimpressive quality, but these are budget phones after all, so these types of compromises are not surprising.
At the end of the day, if you care about audio, you should definitely look into buying some
wireless headphones
along with this phone.
Battery life
Above average
The battery on the Nord CE impresses: the phone has a 4,500mAh cell which is quite a bit larger than the 4,100mAh battery on the original Nord, and this showed in our battery testing too. The Nord CE lasted 9 hours and 50 minutes of continuous YouTube video streaming over Wi-Fi, an hour more than the original Nord.
In real life, I was consistently getting a full day to a day and a half, which is a bit more than the average I am getting with other phones.
Battery Test: YouTube video streaming
On our lighter, web browsing test the Nord CE once again showed improvement from the original Nord, but here you can see how the Galaxy A52 is miles ahead.
Web Browsing battery test
And for gaming, the Nord CE lasted a very respectable 8 hours and 47 minutes, which is one of the better scores we have seen from 2021 phones, but again it falls a bit shorter of the incredible battery life on the Galaxy A52.
3D Gaming battery test @60Hz
And when it comes to charging, you have the charger included in the box for free, and this charger features OnePlus magic juice that gives you a 0 to 70% top up in just half an hour. This is a huge convenience and a big competitive advantage OnePlus has over other phones. Below, you will find the full charging times for the Nord CE and other rival phones of the same price range:
0 to 100% charging time
And no, you don't have wireless charging here, but with excellent battery life and fast charging, I never felt like missing out on much.
Conclusion
Overall, I was very happy with the OnePlus Nord CE 5G despite all of its flaws. It does get the core elements of the smartphone experience right: the speed, the beautiful screen, even the design and lighter weight contribute to the comfort of using it. Yes, it does come short when you take a closer look at photos and especially at videos, and also I really wish OnePlus did not save money on the vibration motor, but unless camera is your top priority, it's easy to recommend the Nord CE and it's easy to see how it will sell in millions of copies, just like the original Nord. It's all about the price, though, and doesn't seem inspired in any way, it's just taking the successful Nord formula and cutting a few corners short, job done.
If you do however value image quality above all, the
Samsung Galaxy A52
is probably your better option: it's not quite as fast as the OnePlus and it costs a bit more, but it captures photos with more pleasing colors and videos with better detail.
And if you are after longevity and photo quality, the
Google Pixel 4a 5G
will get software updates directly from Google on day one and it has that 5G connectivity, clean interface with great speed and the great dynamic range in photos.
Recommended Stories