Best true wireless earbuds (Updated December 2021)
We may earn a commission if you make a purchase from the links on this page.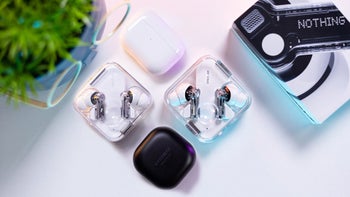 True wireless earbuds are exploding in popularity over the last few years, and are likely to be a popular Christmas gift this month. The segment was given a major boost by
Apple
and its AirPods, after the release of which all the major (and countless smaller) players in the personal audio industry have joined in with their own offerings.
As a result, we have so many great true wireless earbuds to choose from nowadays, that finding the perfect pair for yourself can seem overwhelming. Luckily, we're here to answer the question: What are the best true wireless earbuds?
To make things easier, we've narrowed it down to the 13 best true wireless earbuds to consider right now. The selection has earbuds below $100 as well as some that cost nearly $300. Whatever you're looking for in terms of functions and design, you'll likely find it below.
Best true wireless earbuds, a summarized list:
Many consider the new Sony WF-1000XM4 to be some of the best true wireless earbuds right now (despite their terrible name). A big part of that is the amazing active noise canceling these earbuds have, and unlike their predecessor, they finally get IPX4 water-resistance. Plus, their
8 hours
of battery life without the case and up to
16 hours
with the case isn't bad at all.
On the more negative side of things, we found their sound to be a bit flat out of the box, but you can EQ it via the Sony Headphones Connect to make it perfect for yourself. The stereo separation and bass are great nonetheless. For more details, check out our
Sony WF-1000XM4 review
.
Anker Soundcore Liberty Air 2
7 hours
on a single battery charge, with 3 additional charges ready and waiting in the case for a total of
28 hours
of playback time. With Bluetooth 5 you'll also enjoy a stable and fast connection. The only thing this pair is missing is the big brand name, but if you don't care about that, you won't go wrong by getting these. The Anker Soundcore Liberty Air 2 are among the best true wireless earbuds under $50.
Anker Soundcore Liberty 2 Pro
The Soundcore Liberty 2 Pro are Anker's model for those that want more from their earbuds. Unlike the Liberty Air 2, these come with silicone tips for a snug fit and better noise isolation. But what's best about them is the sound, which challenges even some more expensive earbuds. Punching above their weight is something typical for Anker products, so we shouldn't be too surprised at the Liberty 2 Pro's quality sound.
Even though they've been out for quite a while now, Apple's AirPods remain one of the best all-around true wireless solutions for casual music listeners. Sure, they're not perfect, but the combination between their price, exceptional audio quality, intuitiveness when it comes to their setup, and battery life, makes them something you should consider if you're in the market for a truly wireless pair.
Samsung Galaxy Buds 2
Samsung Galaxy Buds Live
The Galaxy Buds Live deserve to be on this list even if it's mainly for their unique design and good bass. After all, most people wear their earbuds in public so it's worth having something good-looking in your ears. Are bean-shaped earbuds the best choice for everyone? Probably not, but many will find them appealing.
Jaybird Vista
They Jaybird Vista are the pair to choose if you want to go off the beaten path. Both literally and figuratively. They're not as mainstream as most of the other brands and have a cool-looking design. However, there's more to them – these earbuds are IPX7 certified for water resistance and meet the U.S. military MIL-STD 810G rugged compliant standards, which makes them perfect for outdoor adventures.
Sennheiser CX 400BT
Bose QuietComfort Earbuds
It won't be a list of the best earphones around without a pair from Bose. The QuietComfort Earbuds sit on the high-end of the earbuds spectrum and with good reason. They offer exquisite sound that's enhanced by the active noise cancelling, which contributes massively towards the "QuietComfort" part of your listening experience. The earbuds come with touch controls for seamless navigation and are IPX4 rated, which means sweating and rain won't be an issue for them.
Sennheiser Momentum True Wireless 2
If you want to stand out from the crowd with something a bit more special, then the Sennheiser Momentum True Wireless 2 are a great pick. Offering Sennheiser's signature high quality sound, active noise cancellation and customizable touch controls, these justify their price well.
Did you find the best wireless earbuds for yourself? Or looking for more options?
Hopefully you found the best true wireless earbuds for yourself and your needs. Whether you're looking for the best earbuds for workouts at the gym, the best earbuds for running or simply ones that will sufficiently block out the noisy city surrounding you – most of the true wireless earbud offerings above should suffice. But if you're still unsure and wish to explore more options, feel free to also check out: