Best wireless earbuds to buy in 2023 [10+ top models]
We may earn a commission if you make a purchase from the links on this page.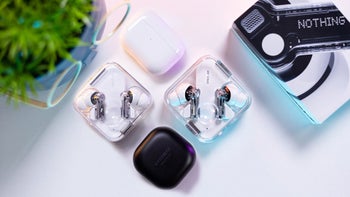 Wireless earbuds have exploded in popularity over the last few years, and now in early 2023 - almost everyone seems to have a pair or two. The sound quality of even the average wireless headphones nowadays has become quite impressive, and the fact that they're super convenient - hard to ignore. And that's good, because headphone jacks and cables in general are becoming a thing of the past, considering most modern flagship phones no longer even have a headphone jack.
Of course, this trend of wireless earbuds exploding in popularity, and wired ones going away, was given a major boost by
Apple
and its AirPods, after the release of which all the major (and countless smaller) players in the personal audio industry have joined in with their own true wireless earbuds. A lot of them with impressive sound quality and active noise cancellation too, legitimately giving Apple a run for its money.
But as a result of true wireless earbuds booming, we have so many great options to choose from in 2023, that finding the perfect pair for yourself can seem overwhelming. Which ones have the best sound quality, the best noise cancellation, audio quality, and let's not forget - battery life?
Finding the perfect wireless headphones is a chore for a first timer going blind into everything that's out there, but luckily, we're here to answer the question: What are the best true wireless earbuds? We'll show you some of the most impressive and renowned true wireless earbuds right now, and help you choose the pair for you.
To make things easier, we've narrowed things down to just under 15 of the best true wireless earbuds to consider right now. Let's get into it!
Best wireless earbuds, a summarized list:
Industry leading active noise cancelling earbuds.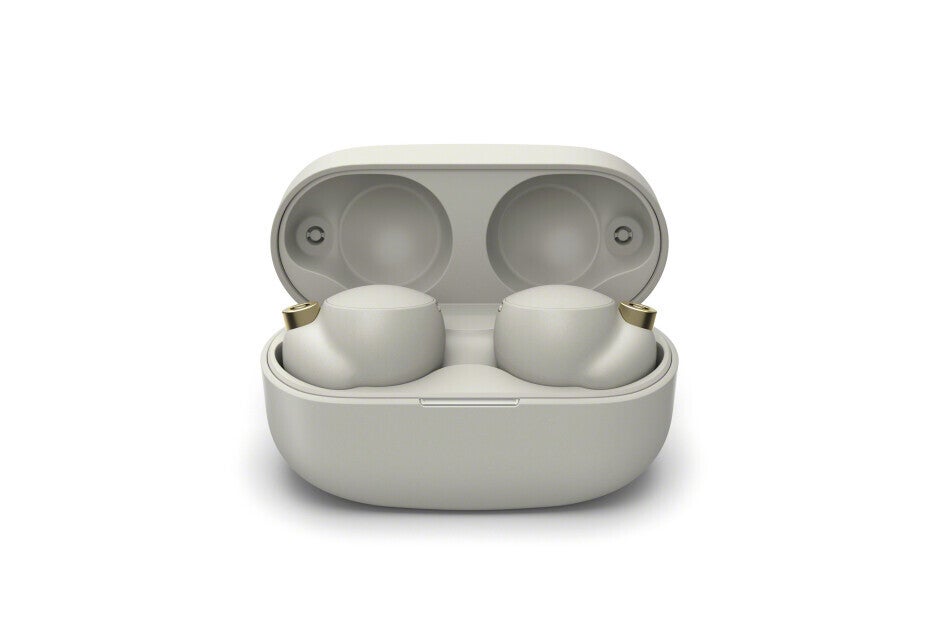 Many consider the newest Sony WF-1000XM4 to be some of the best true wireless earbuds right now (despite their terrible, hard-to-pronounce name). A big part of that is the amazing active noise canceling these earbuds have, and unlike their predecessor, they also have IPX4 water-resistance. Plus, we have 8 hours of battery life without the case, and up to 16 hours with the case, which isn't bad at all. The XM4s will comfortably last you a full weekend, or the longest workout ever, if not more, and that's just the earbuds without the case!
On the more negative side of things, we found their sound to be a bit flat out of the box, which is not a bad thing if you prefer that over a tuned (usually towards the bass side) sound. But either way, you can EQ how these wireless earbuds sound via the Sony Headphones Connect app, give yourself a dynamic sound if you will, and make them perfect for yourself and the kind of music you listen to. The stereo separation and bass are great out the box.
There is no Spatial Audio support like on Apple's AirPods, but these wireless earphones do have Dolby Atmos support, if you'd like some extra oomph. For more details, check out our
Sony WF-1000XM4 review
.
Update
: These are currently $80 off, and at $199 are a fantastic deal! If interested, get 'em while they're cheaper!
Anker Soundcore Liberty Air 2
Affordable wireless earbuds with great battery life.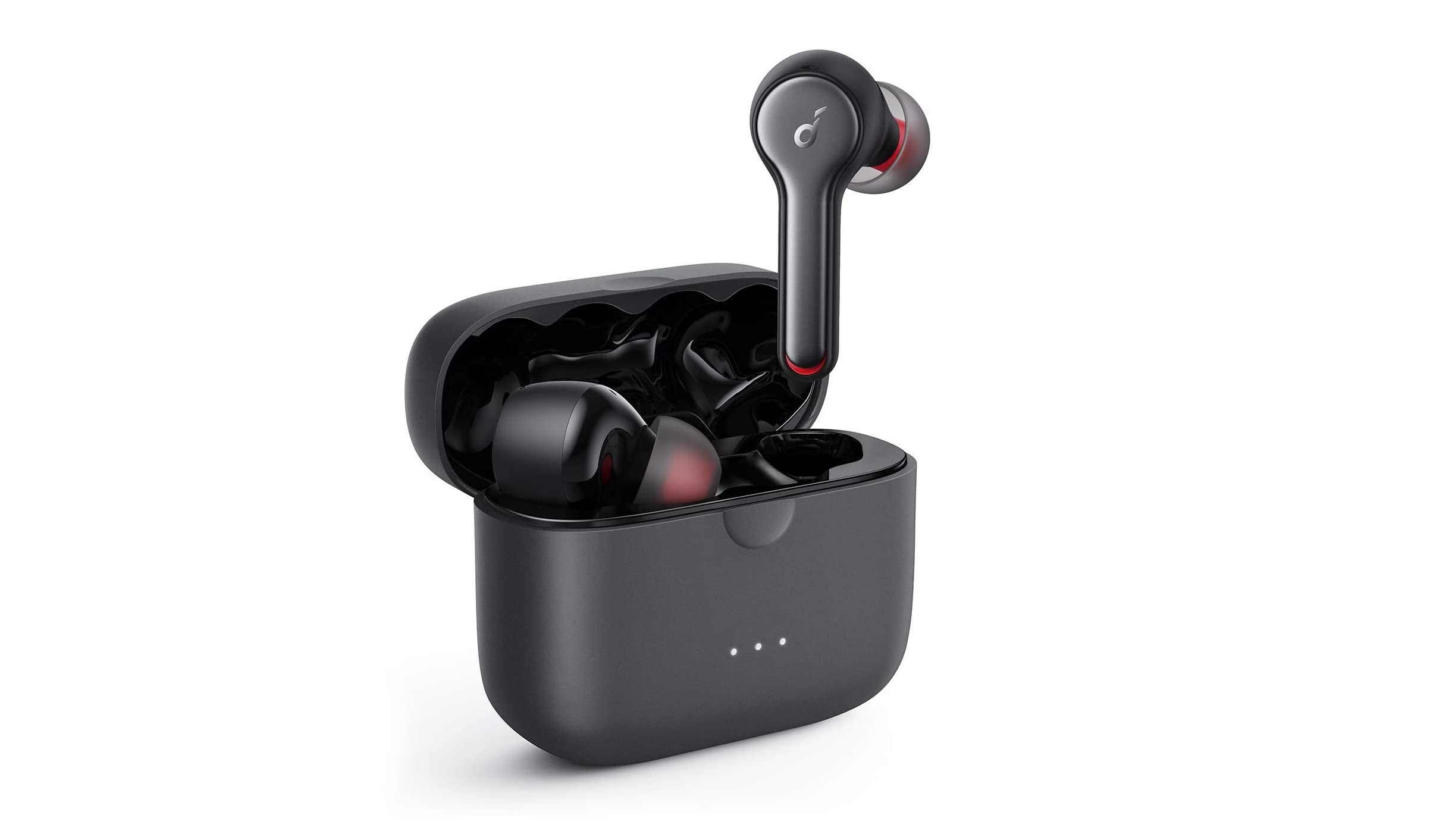 Anker is known for making products that give you excellent bang for your buck and the Soundcore Liberty Air 2 wireless earbuds here are no exception. They can last you 7 hours on a single battery charge, with 3 additional charges ready and waiting in the case for a total of 28 hours of playback time. With Bluetooth 5 you'll also enjoy a stable and fast connection between these wireless headphones and your smartphone, tablet or PC.
The only thing this pair is missing is a mainstream, big brand name, but if you don't care about that, and instead you'd like to save a few bucks while still getting a solid pair of mdoern wireless earbuds, you won't go wrong with these. The Anker Soundcore Liberty Air 2 are among the best true wireless earbuds under $50 right now.
Anker Soundcore Liberty 2 Pro
Great for workouts, up to 40 hours of battery life.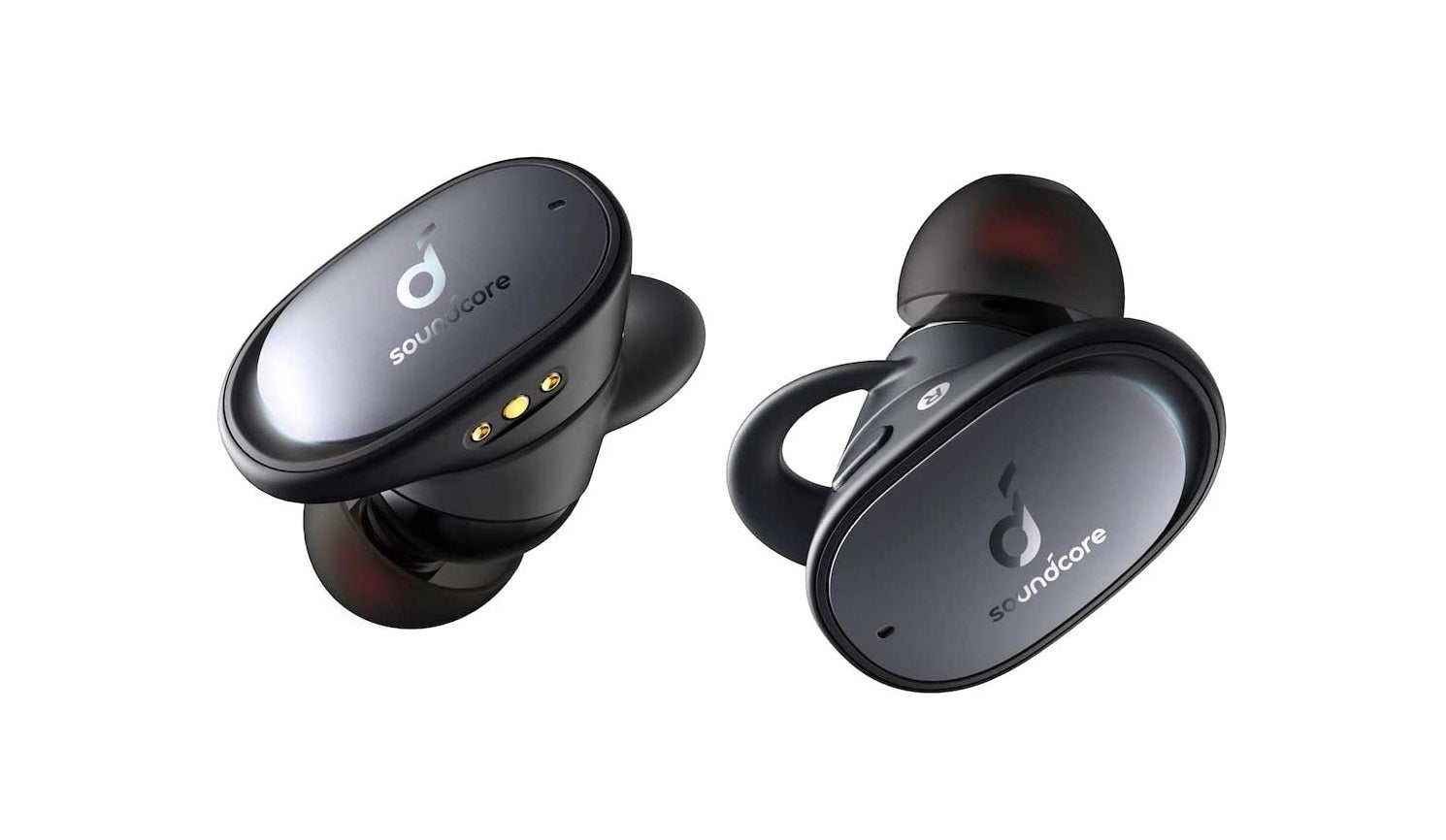 The Soundcore Liberty 2 Pro are Anker's model for those that want more from their wireless earbuds, in terms of both build and sound quality. Unlike the Liberty Air 2, these come with silicone tips for a snug fit and better noise isolation (including wind noise resistance, for the outdoorsy folk). But indeed, what's best about them is the great sound quality, which challenges even a good number of those more expensive wireless earbuds. To be fair, punching above their weight is something typical for Anker products, so we shouldn't be too surprised at the Liberty 2 Pro's quality sound.
When it comes to the battery life, the Liberty 2 Pro can last up to 8 hours on a single charge and another 32 hours if you let them charge in their case between music listening sessions (plus, you won't lose them this way, so hey!).
With a total of 40 hours of battery life with the case, you can realistically use them for a week on as single charge, even if you're using your Anker wireless earbuds for several hours each day, eagerly living your life with a soundtrack.
By the way, the charging case supports fast charging and uses USB Type-C, so when the battery life is finally depleted, you won't have to wait that long before you're good to go again. And unlike with some of the cheaper wireless earbuds out there, you won't have to scavenge for old Micro USB cables.
Audio-Technica ATH-CKS5TWBK
Good for workouts.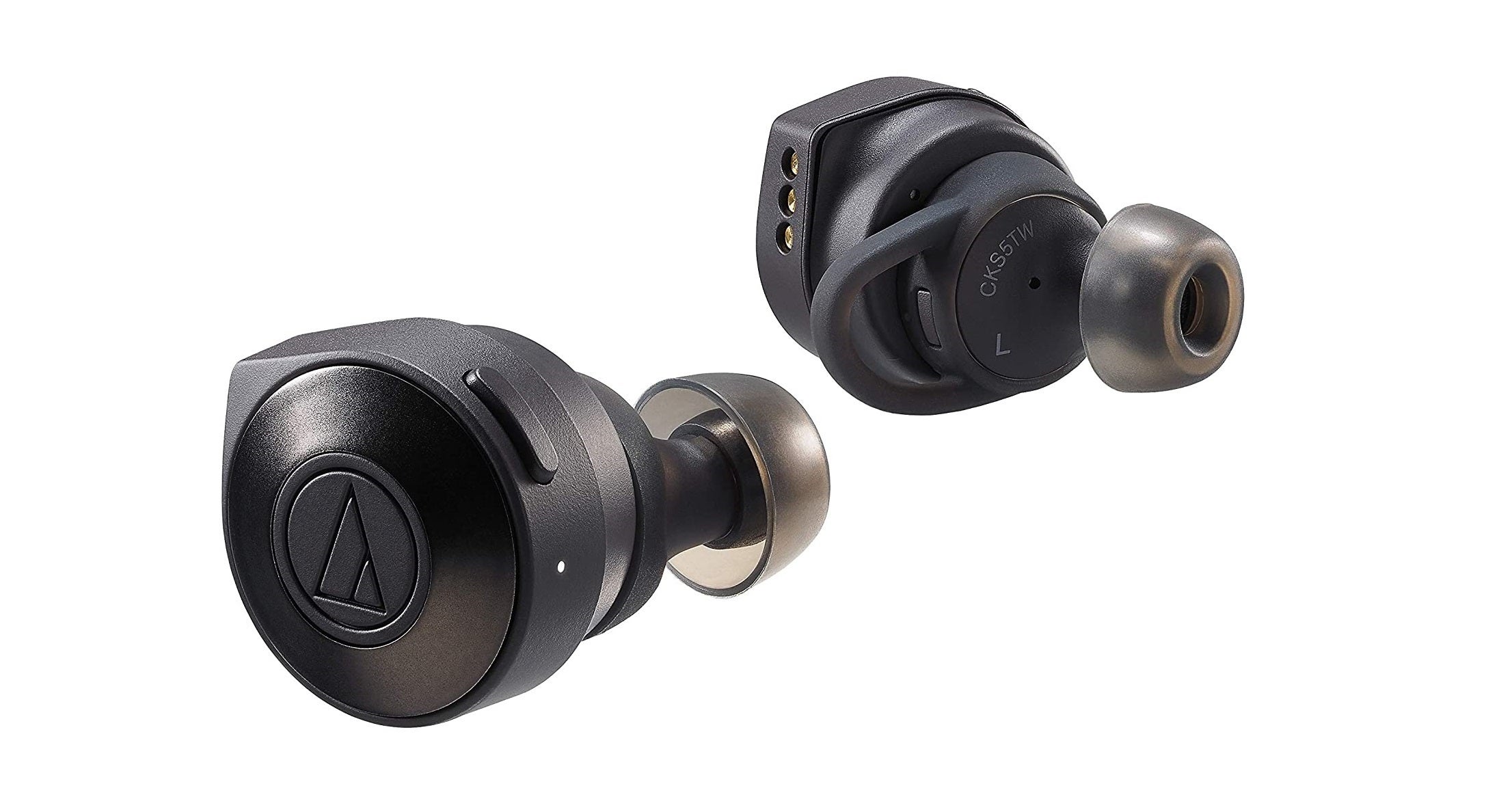 Like Sony's true wireless earbuds above, the Audio-Technica ATH-CKS5TW here might not have the most clever or catchy name on this list, but they do deliver massively in some key areas, including the sound quality, and are well worth considering.

In fairness, they have an affinity towards the low end, but as it seems, most people prefer that. In other words, these wireless earphones are bass-heavy, and as such, best suited for electronic dance music and hip-hop, at least more so than classical music and jazz.

So if heavy beats is what you're into, and other earbuds haven't been delivering the sound quality that you seek, these might be the buds for your ears. One sidenote - the design could be a bit underwhelming for a pair coming from a renowned brand such as Audio-Technica, but we wouldn't call it bad either. It's pretty subjective.

More importantly, these excel in the battery life department. They can last up to 15 hours on a single charge with two full charges in the case for up to 45 hours of playback time. 15 hours from just the earbuds alone is very impressive.


Among the best all-around wireless earbuds for casual music listening.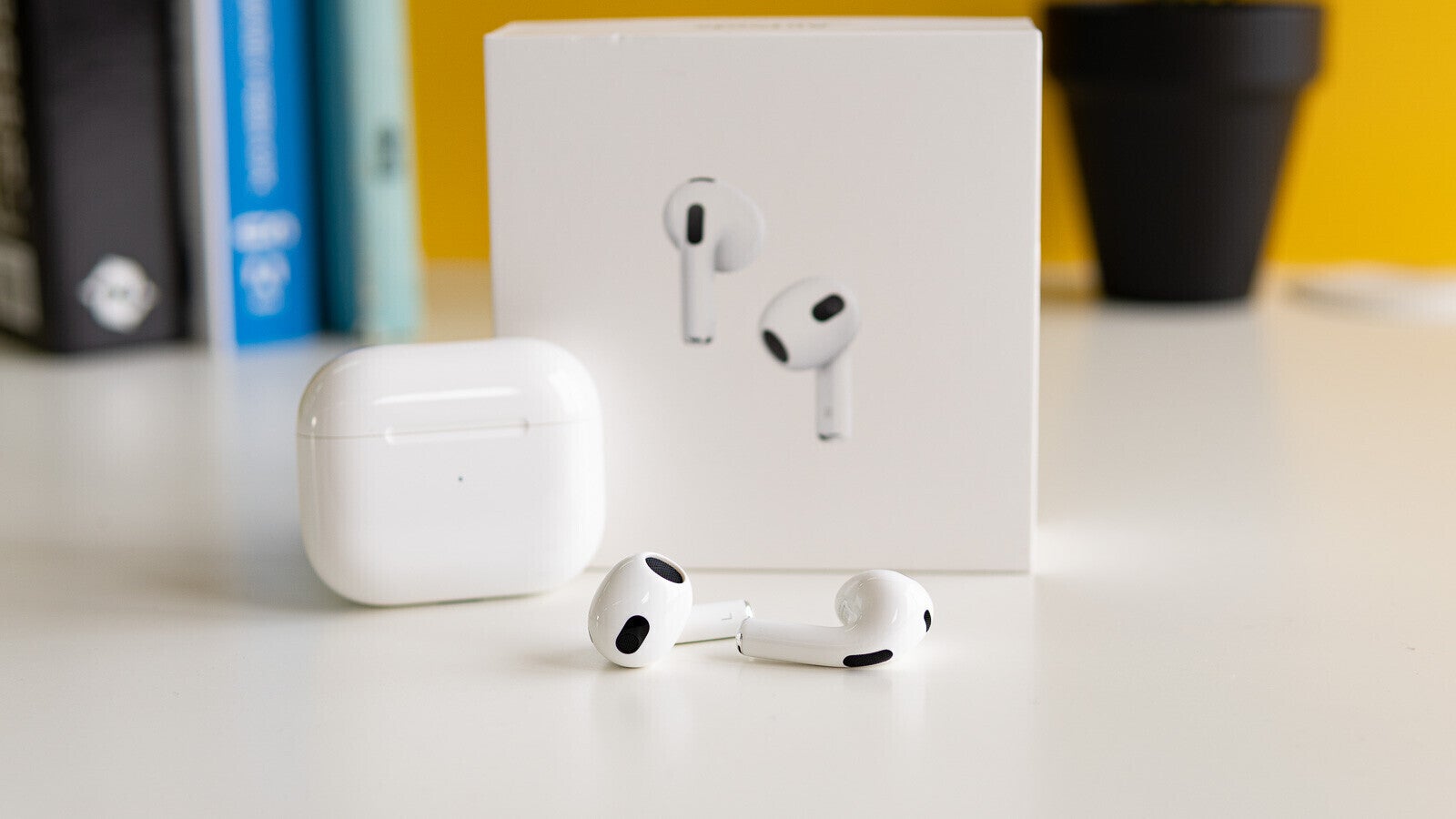 These are the newest model of Apple's non-Pro AirPods. We'll look at the Pro model a bit later, but if you can't afford that one, Apple's AirPods 3 here are of the best all-around wireless solutions for casual music listeners. Sure, they're not perfect, but the combination between their price, exceptional audio quality, intuitiveness when it comes to their setup, and now the awesome touch gesture for volume control they have, and their battery life, makes them something you should definitely consider if you're in the market for a truly wireless pair.
Especially if you're already using an iPhone, because in that case you can enjoy their incredible Spatial Audio support too. Pairing the AirPods 3 with your iPhone enables Spatial audio automatically, and what that does is tune the sound quality, make it way more "fun" and dynamic, bassier, and most notably - wider. While that may sound crazy and unnecessary, hearing it is believing it - for casual music listening, Spatial Audio on AirPods really does make a huge difference. Your music will have a way more dynamic sound, and speaking from experience, it's hard to go back to traditional headphones after experiencing it.
To be fair, some people may prefer flat and "realistic" sound from their headphones, especially for critical listening, so as cool as Spatial Audio is for most casual listeners, it's not for everybody.
In any case, we also have a nice and recognizable design here, and whether you're jogging or doing vigorous workouts, the AirPods 3 will remain snuggly fit in your ear, and won't be flying off, even despite the fact that they don't have rubber ear tips. In fact, some people prefer that their headphones don't have rubber ear tips, as those can be irritating for the more sensitive ones. Check our Apple
AirPods 3 review
to learn more about these true wireless earbuds from Apple.
Samsung Galaxy Buds 2
Solid ANC, tuned by AKG, up to 29 hours of battery life.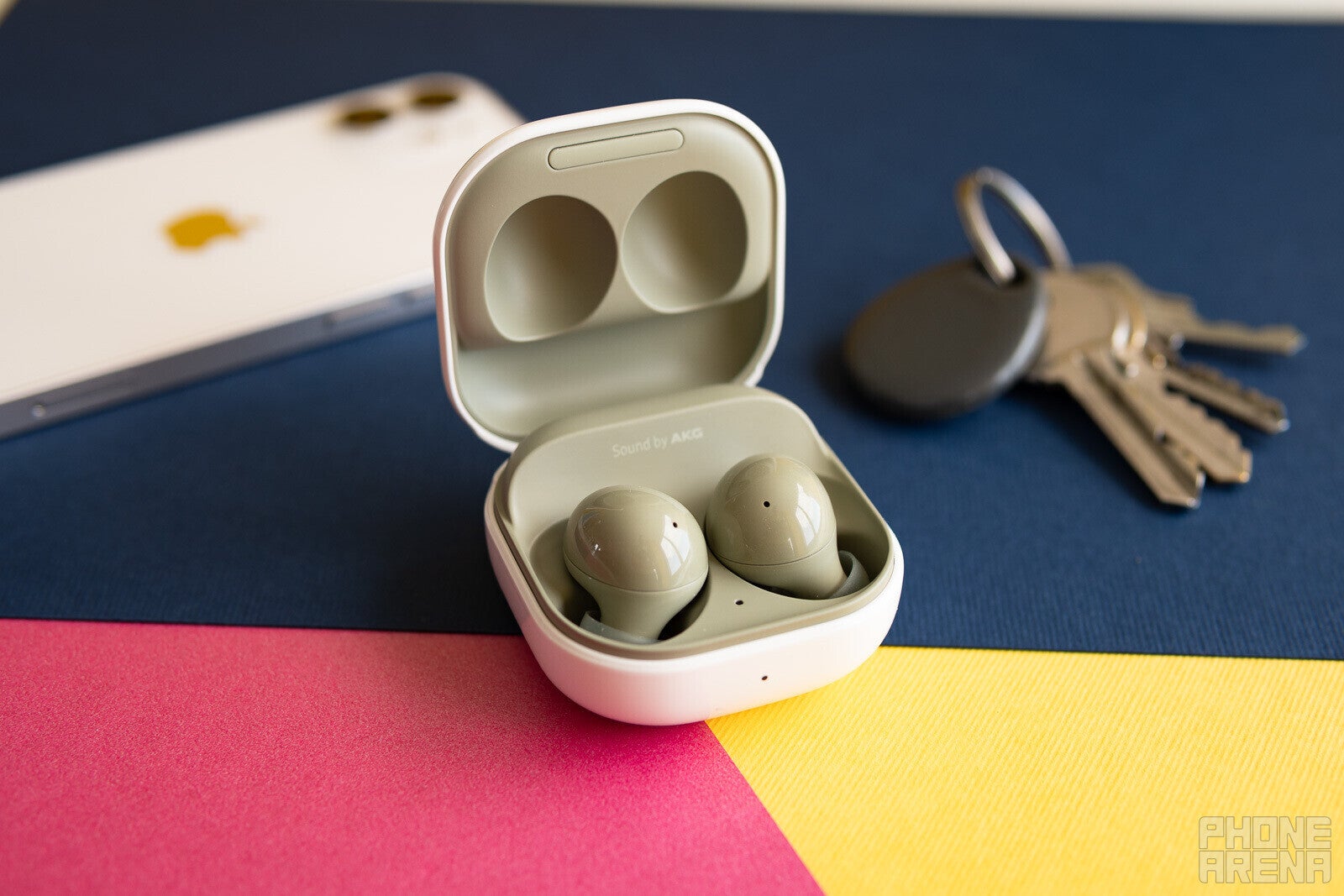 Samsung fans will be happy to know that in our
Galaxy Buds 2 review
we were definitely impressed with their smooth, modern design, as well as the large amount of features they pack. So Samsung's true wireless earbuds here are an easy recommend, especially for Android phone users (and Samsung phone users in particular).
The Galaxy Buds 2 have ANC (active noise cancellation) that Samsung claims blocks 98% of all background noise, and in our experience, that could easily be true. In addition, these convenient wireless earbuds carrying a big and trusted brand name have Ambient Sound, and were tuned by the legendary AKG, another legendary brand that carries a ton of weight in the audio world.
With up to 29 hours of battery life with ANC off and up to 20 hours with it on, they're not too shabby in the battery endurance department either. These true wireless earbuds indeed have some of the best battery life out there, so if that's an important key feature to you, the Buds 2 are definitely worth your consideration.
Samsung Galaxy Buds Live
Unique "open" earbuds design, good sound quality, ANC.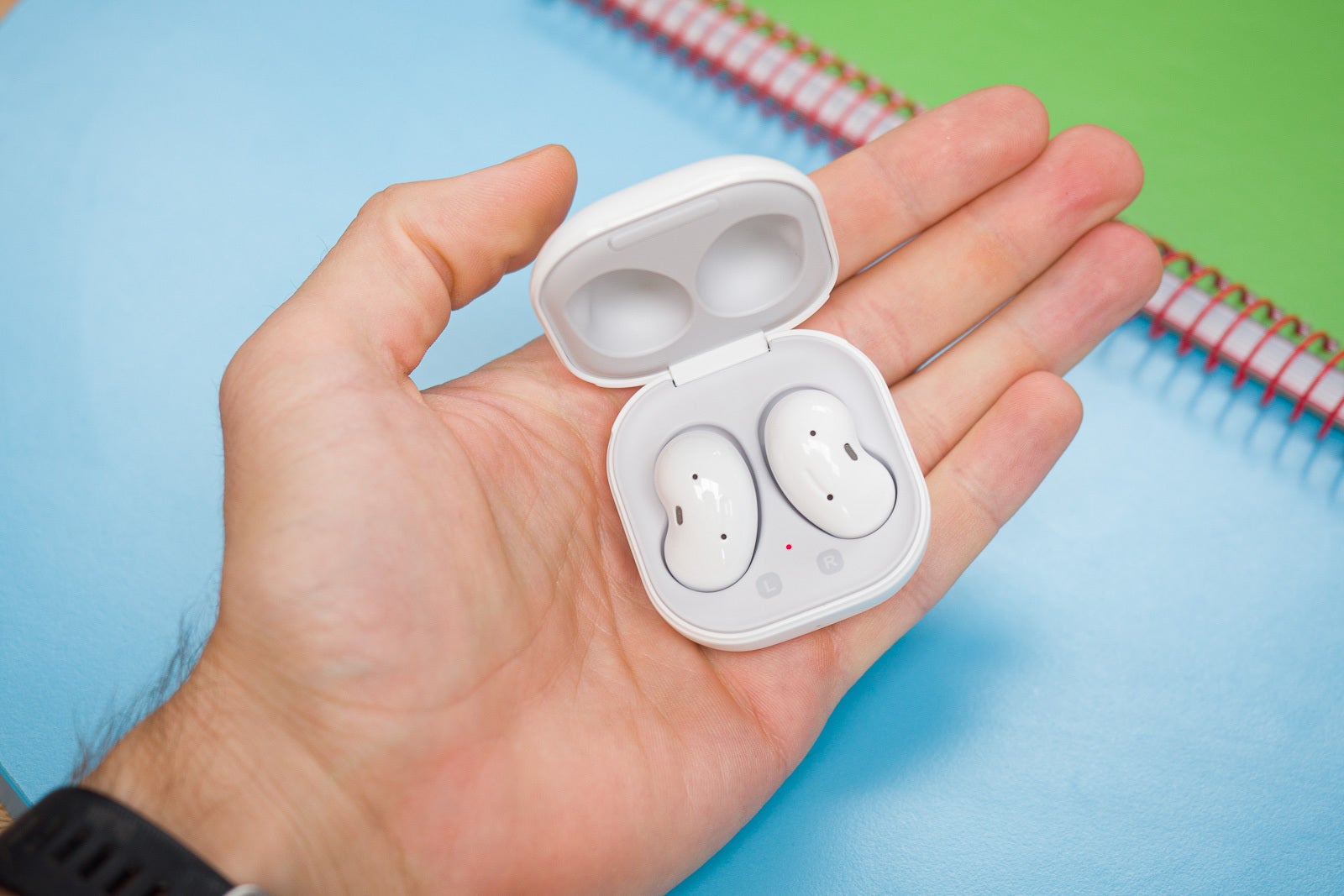 In my personal opinion, the Galaxy Buds Live deserve to be on this list, despite their (at least in tech terms) "old" age of 3 years since first released. And here are the reasons - their very, very unique design and good bass still hold up, and the good sound quality they pack is not too shabby either.
After all, most people wear their earbuds in public so it's worth having something good-looking in your ears, right? Are these bean-shaped true wireless earbuds the best choice for everyone? Probably not, but many will still find them appealing. And even more will find them extremely comfortable. I personally get irritated by true wireless earbuds with rubber ear tips - well, these don't have that problem, thanks to that beany design. Yet they still fit snugly and provide a reasonable amount of passive noise cancelling. And if that's not enough, or they happen to not fit as snugly in your ears (which is unfortunately possible), there's also active noise cancellation on board that you can enable.
Indeed, the unique "open" design isn't all that the Buds Live have going for them. They also do have good sound quality and active noise cancellation. On that topic, as mentioned earlier, these lack the soft rubber ear tips most wireless earbuds have, which aim to block the outside noise passively, so some people might not get the best fit and seal from them.
They're a risky purchase because of their doesn't-fit-all design, but for someone like me, and possibly you - these wireless earbuds' light and non-irritating design is exactly what makes them great. Even if they don't fit super snugly in your ear, if you value comfort, you may want to consider them. Ultimately, if you'd like to learn more about these quite unique wireless earbuds from Samsung, check out our
Galaxy Buds Live review
.
Last but not least, in terms of battery life, you can get up to 5.5 hours on a single charge from just the earbuds, and if you use their charging case, you'll get up to about 19 hours of playback time with ANC off. Since I've been using them on-and-off since 2020, I can vouch that they still hold up, and the battery life remains strong even after all those years.
Jaybird Vista
Great for working out, military MIL-STD 810G rugged.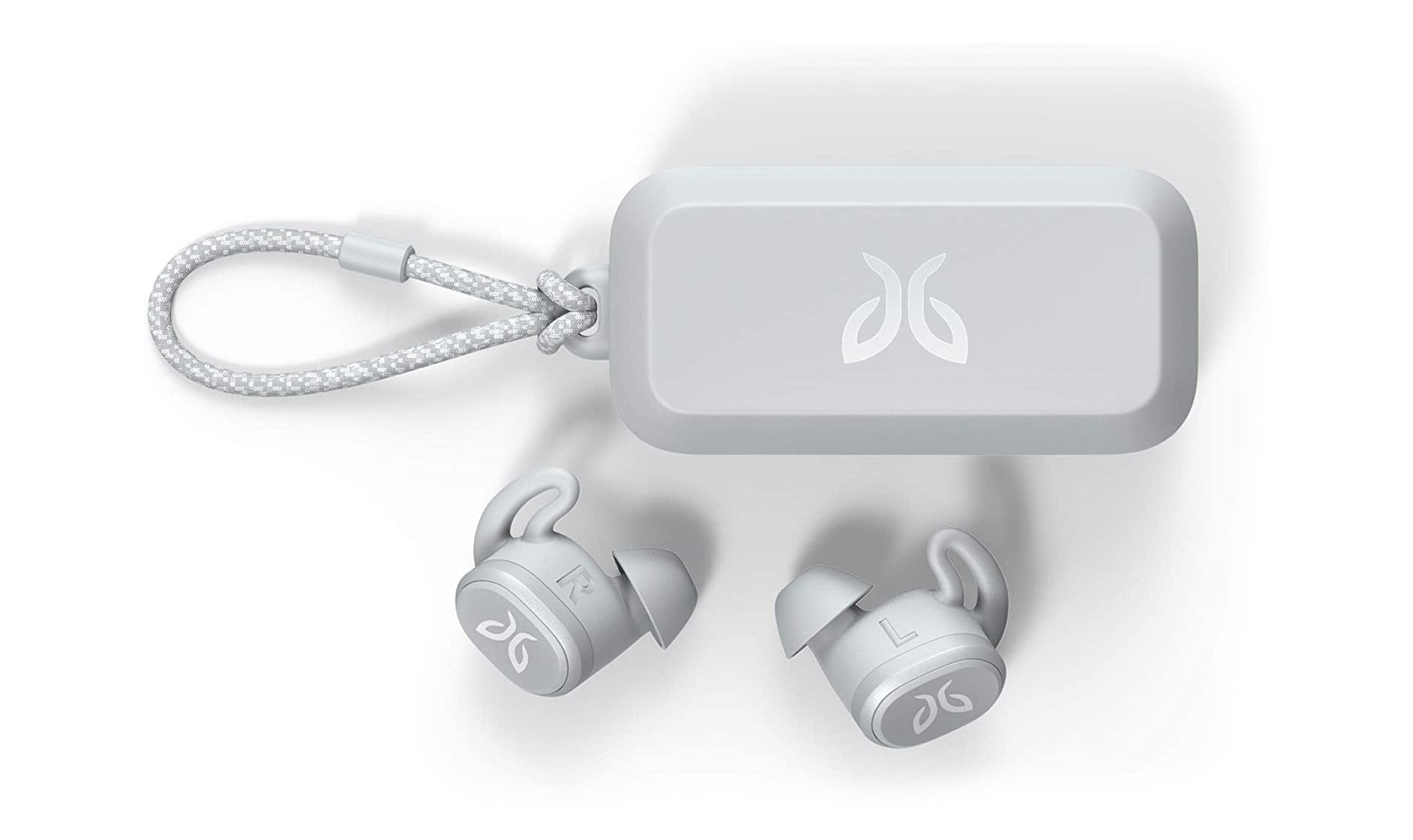 Here we have a pair of true wireless earbuds from Jaybird, the Jaybird Vista. Finally, an actual name that doesn't look like it was generated by an AI, right?
These are the pair of wireless earbuds to choose if you want to go off the beaten path. Both literally and figuratively. They're not as mainstream as most of the other earbuds' brands here, and do have a cool-looking design.
However, there's more to them beyond the hipster factor – these true wireless earbuds are IPX7 certified for water resistance and meet the U.S. military MIL-STD 810G rugged compliant standards, which makes them perfect for outdoor adventures. If you're well into the world of traveling or heavy workouts, you'll like these, and their good sound quality will keep you hyped up with tunes during your adventures.
The Jaybird Vista have a battery life of about 6 hours, and the case provides about 10 hours extra on top of that, for a total of 16 hours of battery life. Perhaps not enough for a lengthy camping trip in the wilderness, but more than plenty enough for a fun weekend. And as always, if you only listen for a couple of hours a day, these will easily last you a full week, if not more.
Sennheiser CX 400BT
Up to 20 hours of battery life.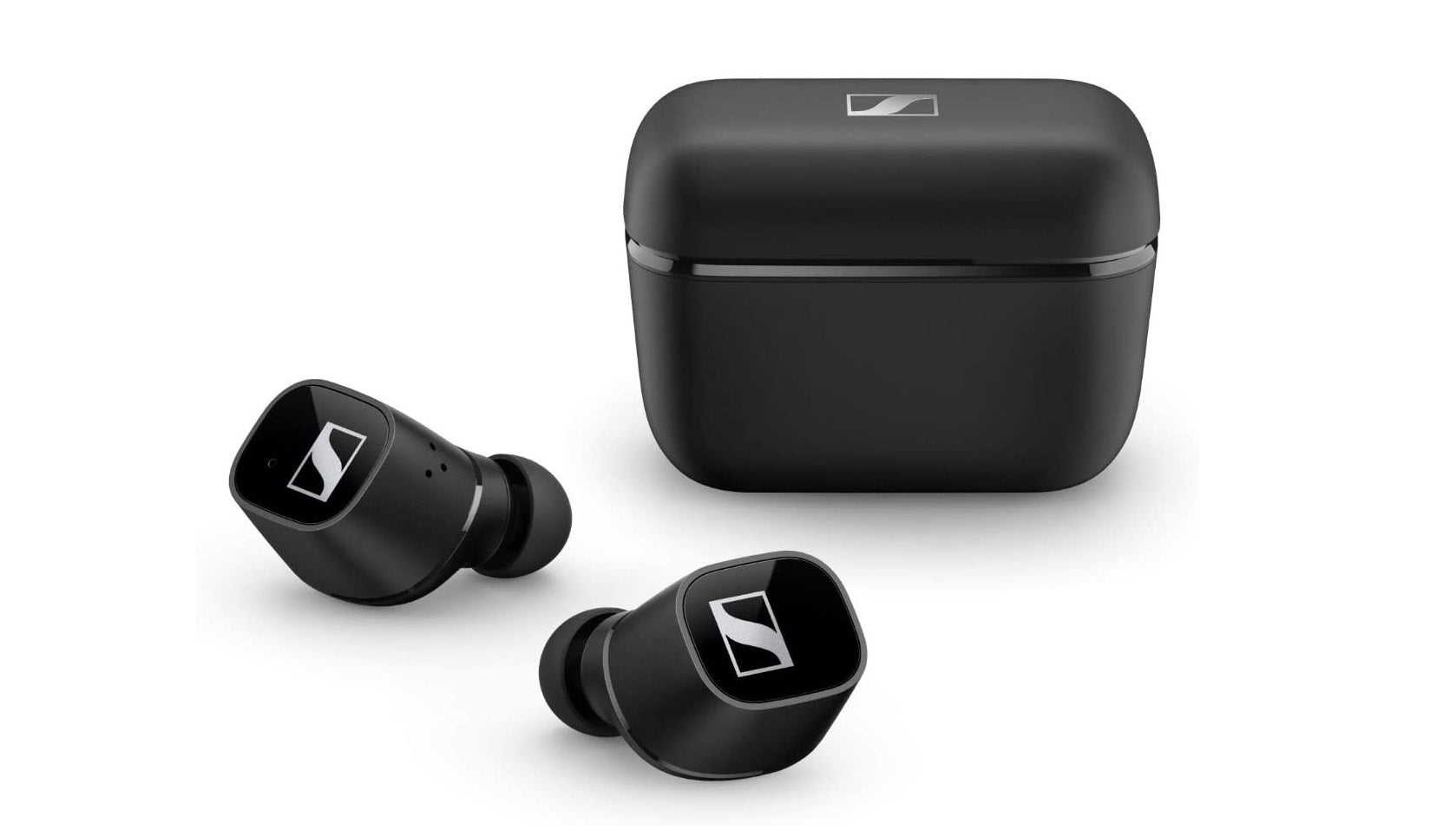 As we go higher up the price ladder, the expectations we have for our true wireless earbuds also climbs higher alongside us. But regardless of your expectations, they'll likely be met with by the Sennheiser CX 400BT wireless headphones. The pair doesn't compromise on its great sound quality in any way, as anyone would expect from this band, and, in fact, we have some of the best audio quality on board.

Battery life is more than decent as well, at 7 hours on a single charge. Plus, the case can add about 13 hours on top of that. So once again, either a full weekend of heavy usage or a full week of music listening for a couple of hours a day - completely possible.

However, there's a caveat to consider - if you're looking for active noise cancelling, you won't find it on this pair. If you work (or work out) in noisy environments and you'd like to separate yourself from all that, you may want to check some of the other options on this list. Otherwise, the CX 400BT are an excellent pair of earbuds that you won't regret buying.
Jabra Elite Active 75t
Comfortable earbuds with up to 28 hours of battery.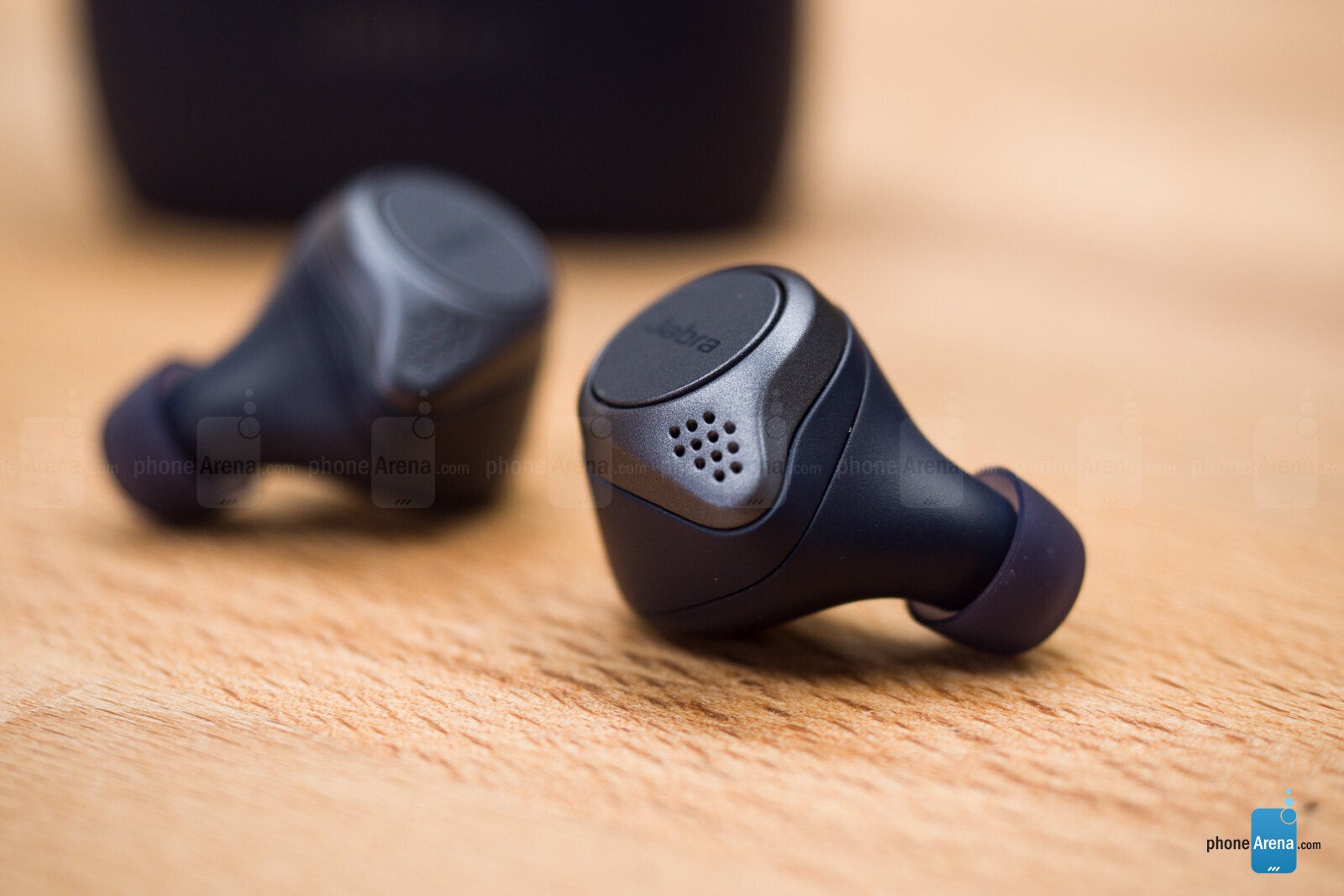 Jabra has quickly become a brand that is toe-to-toe with the big names in the audio business, with affordable prices and good sound quality on their wireless earbuds. Its over-the-ear headphones had us impressed in the past, and so did the Elite Active 75t earbuds here. They offer high-quality sound, a comfortable fit, and up to 7.5 hours of music playback on a single charge, or up to 28 hours when using the charging case to top them up between audio sessions.
As with its other wireless earphones, Jabra has made an extra effort to optimize these buds for talking on the phone. The combination of mics and software wizardry makes the Jabra Elite Active 75t some of the best true wireless earbuds for phone calls. For a more thorough look at them, check out our
Jabra Elite Active 75t review
.
Samsung Galaxy Buds 2 Pro
ANC, rated IPX7, wireless charging case.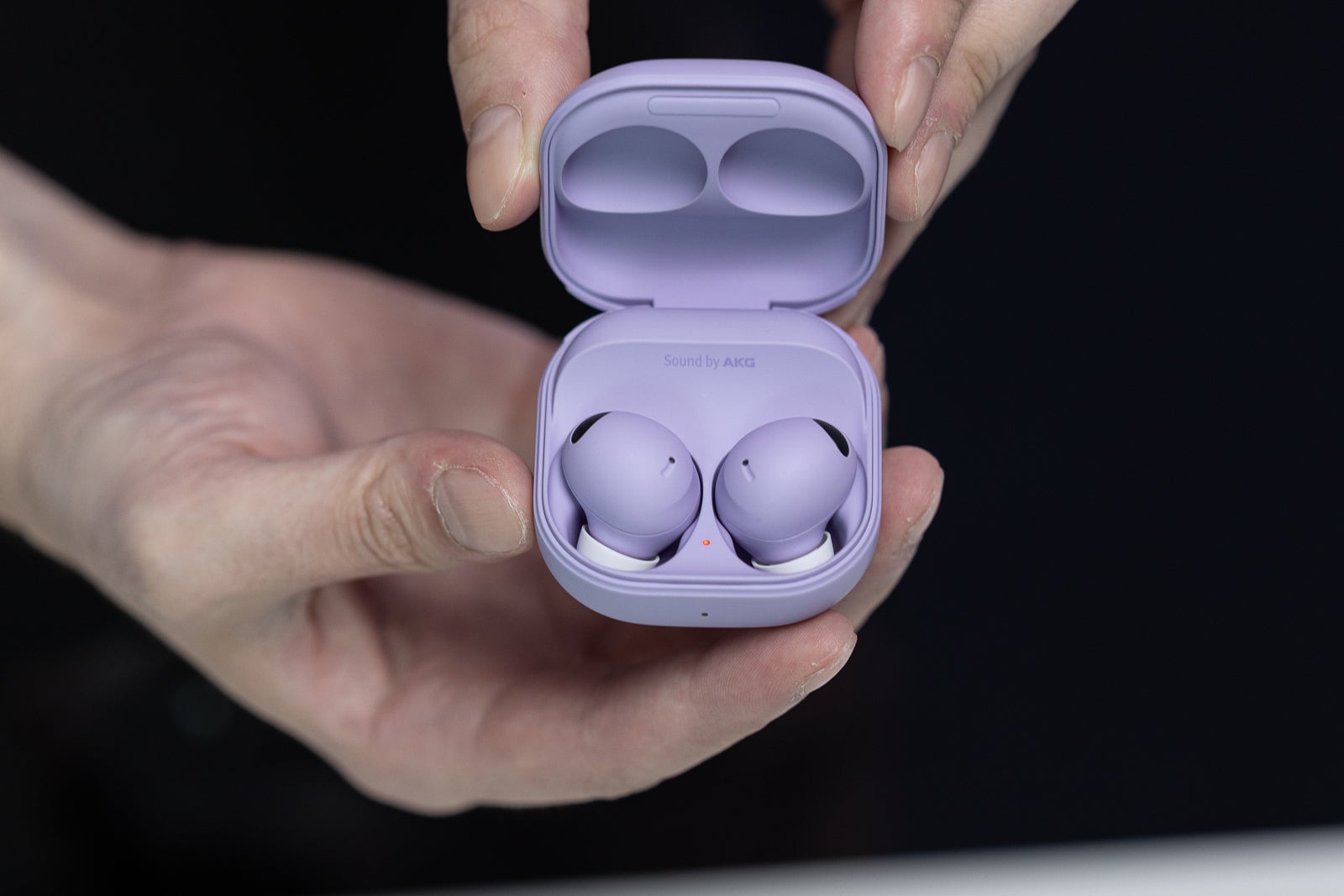 Samsung's Galaxy Buds 2 Pro true wireless earbuds came out fairly recently, in late 2022, and feature the Korean giant's "better than ever" active noise cancellation (ANC). In addition, the earbuds (but not the case) are IPX7 water resistant too.
For Android users, and particularly Samsung users, these are some of the best truly wireless earbuds to pick right now, and without breaking the bank over them either.
In terms of battery life, these Samsung earbuds can also last up to 8 hours standalone, or 29 hours with the case and ANC off. The Buds 2 Pro case is Qi-certified for wireless charging, so you have the convenience of charging your wireless earbuds... wirelessly! Although, of course, you can also charge them via USB Type-C, which is faster, and basically the norm right now.
These true wireless earbuds produce clean sound with strong, satisfying bass, and their ANC (active noise cancellation) is indeed very impressive. Check out our
Galaxy Buds 2 Pro review
for more details on the Buds 2 Pro, as well as our full impressions.
AirPods Pro 2
Amazing ANC, Spatial Audio, great sound.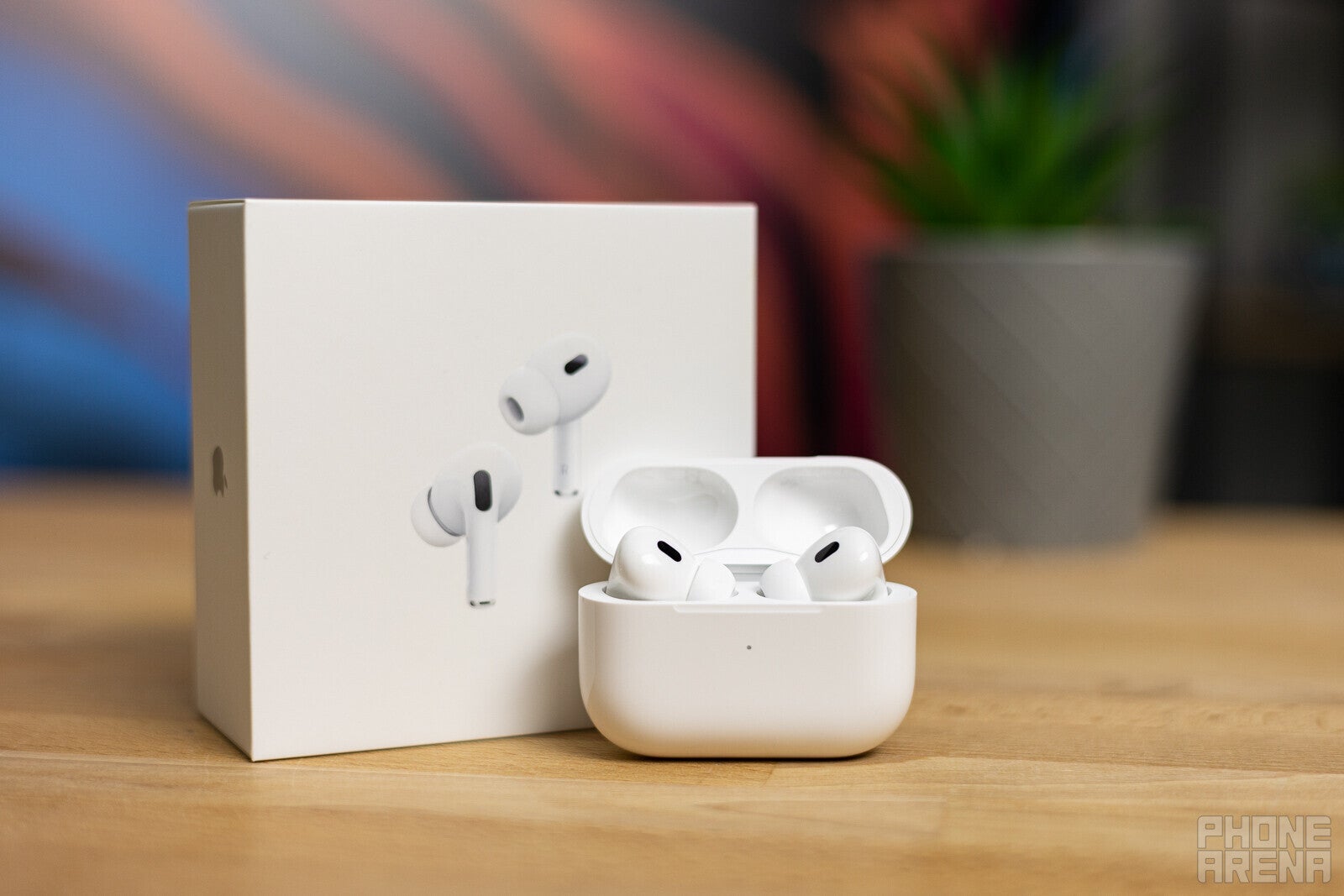 If you're deep into the Apple ecosystem, packing an iPhone or using a MacBook all the time, then the brand new AirPods Pro 2 are an easy choice. Unlike the regular (non-Pro) AirPods, the AirPods Pro 2 come with active noise cancellation that's rivalling that of the Sonys in how strong it is.
The drivers of the AirPods Pro 2 deliver exceptional audio quality, with clear highs and mids, and surprisingly clean and effective bass.
Arguably best of all, their support for Apple's Spatial Audio realy makes a huge difference. If you want their sound quality to be flat and "realistic," keep that off, but otherwise, keep the Spatial Audio feature on and enjoy the really wide, exciting and punchy sound that it delivers.
Watching movies or listening to electronic dance music or hip-hop with the AirPods Pro 2 and Spatial Audio 2 is quite the gamechanger, and it's safe to assume a lot of people will not be able to go back to a "normal" pair of headphones with traditional sound quality.
New things that the AirPods Pro 2 introduce in the world of true wireless earbuds from Apple include a convenient and intuitive gesture for volume up and down (by simply sliding a finger up and down the earbuds' stems). Also, their case has a lanyard hook now, and even a speaker, for finding them easily if lost.
Now let's talk battery life. The AirPods Pro 2 earbuds alone can last up to 6 hours on a single charge, or more likely – up to 5.5 hours with Spatial Audio enabled (which it is by default, and I assume nobody would be eager to to turn that off).
And if stored in their case between music listening sessions, the AirPods Pro 2 can last up to 30 hours on a single charge. So you should be more than okay to go on a long weekend vacation without even taking a charger with you, and still have your music playing for much of that time. In fact, you'll probably have some battery life left for the following weekend also.
Тo top it all, the AirPods Pro 2 case comes with Qi wireless charging, and Apple MagSafe wireless charging, with the latter being the faster option. The AirPods Pro 2 case additionally got new magnets that make it snap automaically to MagSafe chargers, and it holds on tight to them too.
During my review of them I even lifted my MagSafe charger in the air while the AirPods Pro 2 were snapped onto it, and yeah, Apple's new true wireless earbuds here did not fall, or even seemed like they could.
So for iPhone users, the AirPods Pro are best noise canceling wireless earbuds. Android users should be aware that even though these will work with your Android phone, Spatial Audio will not be available. And in all honestly, that's a pretty huge feature to miss out on.
In any case, check our
AirPods Pro 2 review
to learn more about Apple's latest true wireless earbuds.
Bose QuietComfort Earbuds
High-end, IPX4-rated true wireless earbuds with a wireless charging case.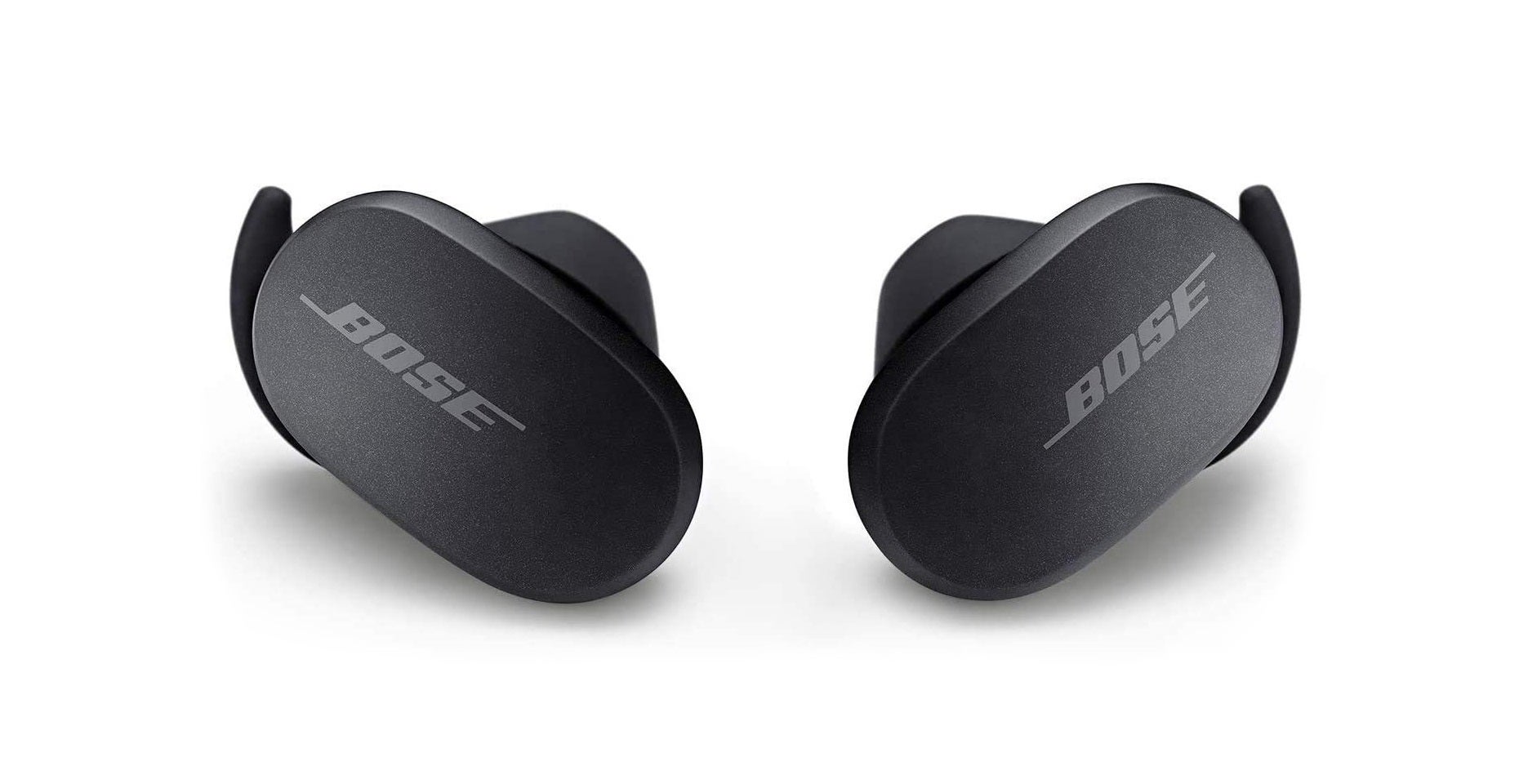 It can't be a list of the best wireless earphones around without a pair from Bose. Like the Sony, Sennheiser and AKG brands we mentioned earlier, this here is a brand name you can trust when it comes to sound quality.

The Bose QuietComfort Earbuds sit on the high-end of the true wireless earbuds earbuds spectrum, and with good reason. They offer exquisite sound quality that's enhanced by the solid active noise cancellation, which contributes massively towards that "QuietComfort" part of your listening experience.

The earbuds come with touch controls for seamless navigation and are IPX4 rated, which means sweating and rain won't be an issue for them. So whether you're going out for a run in a light rain or vigorously working out and sweating in the summer heat, your wireless earbuds will also tough it out and perform your beast mode tracks like champs.

However, there are a few things to note that may be a bit unimpressive to some users. The design of these earbuds isn't exactly compact, and even with that, they deliver only about 6 hours of playback time on a single charge, with 12 hours more if stored in their the case. On the bright side, the case is Qi compatible, so you can charge it with your phone's wireless charger, no problem.
Sennheiser Momentum True Wireless 3
Beautiful design, ANC.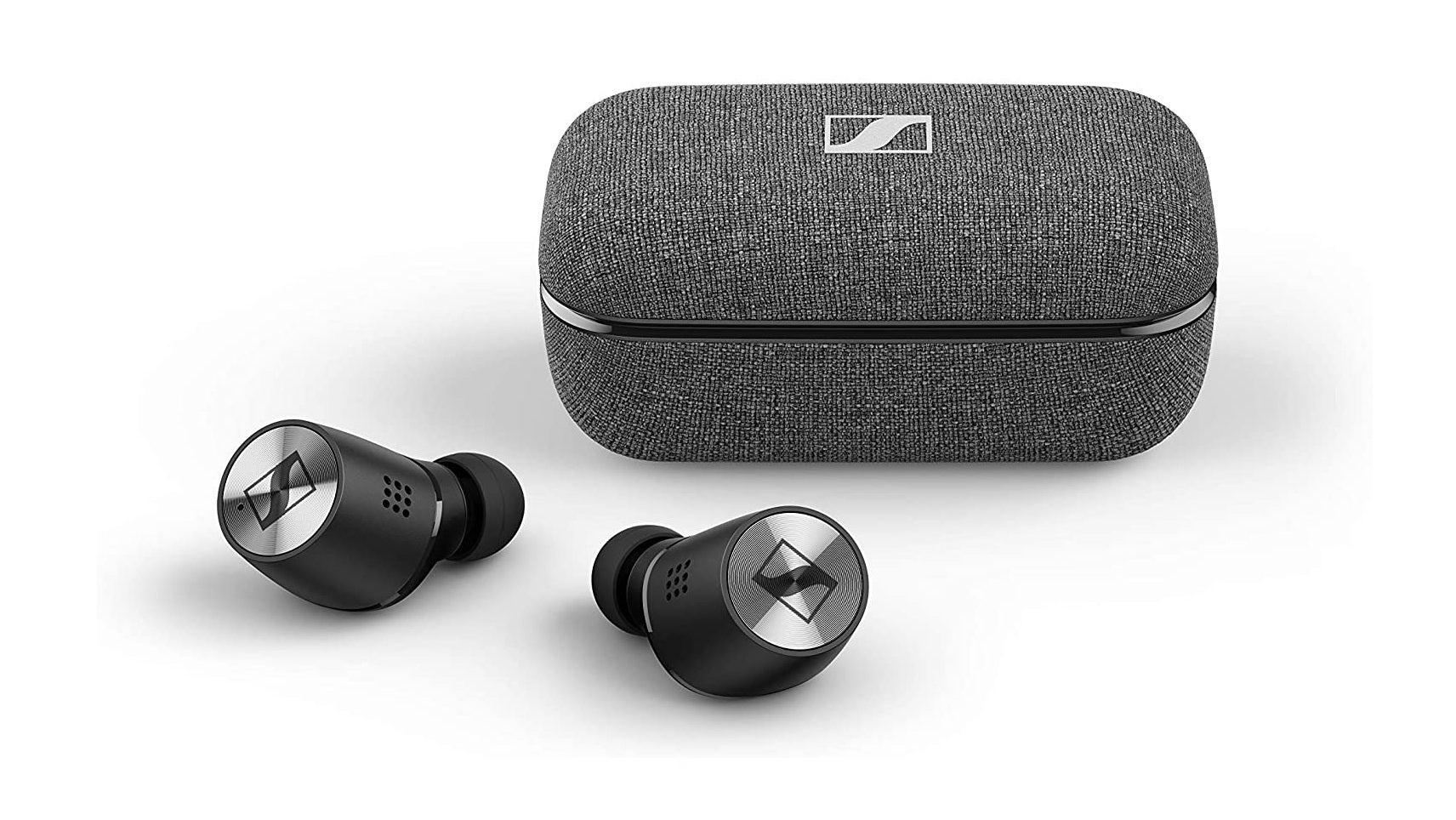 If you want to stand out from the crowd with something a bit more special, then the Sennheiser Momentum True Wireless 2 are a great pick. Offering Sennheiser's signature high quality sound, strong active noise cancellation and customizable touch controls, these justify their price well. As, of course, any true wireless earbuds from a big name like Sennheiser and at a price like that should.

To be fair, the price here is actually very apt for the build quality we have. The case is beautiful, with a distinct and unique fabric material covering it, as opposed to just simple plastic, and the earbuds themselves are quite beautiful, with a bold Sennheiser logo on top.

These upper-spectrum wireless earbuds have adaptive noise cancellation, high quality voice microphones, and an IPX4 splash resistance rating, which is always welcome.

In terms of battery life, the Momentum True Wireless 3 sport up to 28 hours of playback time. Even better, the has wireless charging, so there's the convenience of that too.

For some, these might be a bit on the expensive side, but if you're looking for some of the best wireless earbuds and price isn't a big factor, or you believe is worth it, the Sennheiser Momentum True Wireless 3 will be a delight for your ears.
Why should you trust this buying guide
The author
Rado has been a part-time music producer for over a decade, and during that time, has learned the important difference between flat studio headphones, and the "fun," more tuned headphones and earbuds for casual listeners, that we see sold everywhere nowadays. Although the former are better for mixing music, they're not necessarily right for everyone. The latter are actually often perceived as more enjoyable for simply listening to music recreationally, which is what the majority is doing.
With countless professional and casual sets of headphones going through Rado each year, he's able to recommend the right pair for the right person based on hands-on experience; whether they're looking for a bassy sound for listening to modern EDM music on the treadmill, or a flatter sound for experiencing some jazz and classical music. As wireless headphones are now quite amazing in quality, and range in price vastly, there are great options for any taste, and any budget.
The publisher
PhoneArena is one of the leading mobile technology publishers, with an audience of over 5 million monthly US readers. In addition to smartphones, we cover and review all of the latest and greatest accessories, including headphones and true wireless earbuds.
The approach
The PhoneArena team is made up of professionals with a passion for mobile phones and extensive experience in the industry. When reviewing or recommending products we consider the needs and preferences of a wide range of users. We take a close look at every device that comes our way, no matter the brand, class, or features, and subject it to thorough and rigorous testing procedures. In this particular case, we're considering several important factors when it comes to recommending earbuds – including sound quality, active noise canceling, battery life, price, compatibility, and perhaps Bluetooth earbuds' greatest selling point – their convenience.
Did you find the best wireless earbuds for yourself? Or looking for more options?
Hopefully you found the best wireless earbuds for yourself and your needs. Whether you're looking for the
best earbuds for workouts
at the gym, the best earbuds for running or simply ones that will sufficiently block out the noisy city surrounding you – most of the wireless earbud offerings above should suffice.
What key features should you consider when shopping for wireless earbuds?
Budget

Let's start with one of the most important things to consider - your budget. Thankfully nowadays, in this wonderful new year of 2023, you don't have to spend a fortune in order to get a great pair of wireless earbuds.

With that in mind, we've included options for any budget in this article, so whether you want a convenient pair for a low price that will get the job done, or you can can afford something more premium - you'll surely find the best wireless earbuds for yourself.


Compatibility

Besides the price, something you definitely need to consider is what's the phone in your pocket. If it's an Android phone, you may want to stay away from Apple's AirPods, as they have features (most notably Spatial Audio) that simply won't work unless you have an iPhone. Certain models of earbuds work best when paired with phones by their own brand, like Apple and Samsung.


Comfort

Fit and comfort is another thing - some people report getting irritated when using earbuds with rubber ear tips (which is most of them), and for that reason, we've included options without rubber tips, which are less likely to cause discomfort after listening to music for a long time.

A downside of not having rubber ear tips is usually less passive noise isolation. As there are no tips to seal your ear, your music may bleed out, and outside noise - come in. But even so, if comfort matters, earphones without rubber ear tips are good to consider.


Battery life

Furthermore - let's consider battery life. It's safe to say that most of the options we have here will last you well into a second week on just a single charge, if you don't listen to music that often.

But if you're working out for long hours everyday, or just plan on using them at work full-time, you'll want some of the options with longer battery life. In addition, if you like the convenience of wireless charging, look for earbuds with wireless charging cases.

We've included such noise cancelling wireless earbuds in our list, with both many hours of battery life, and the option of wireless charging.


Water resistance

Speaking of workouts, IP ratings for water resistance (often misunderstood as meaning "waterproof") are something you should pay attention to if you're someone who may be exposed to rain or tends to sweat during workouts, as your earbuds will need to have an appropriate IP rating to withstand that.

Once again, we've included the IP ratings in our picks, where applicable. And the good news is that most people likely won't need to worry about those, yet even still - most modern earbuds have water resistance (usually just the earbuds, not the actual case, so protect it either way).


Noise canceling

Active noise cancellation, also known as active noise cancelling or ANC, is a very popular feature in wireless earbuds nowadays, and for good reason. It aims to actively block out outside noise while you're wearing your earbuds, be that the rumbling of cars outside or the clacking of keyboard keys and chatter in your office.

If you want to block the noise around you while listening to your music, you'll want to make sure that you've chosen earbuds with active noise cancellation. They're not all equal in how strong the ANC gets, but certain popular brands like Sony, Samsung and Apple are usually considered among the best, and are a safe bet.


Virtual assistants

When buying new earbuds, you'll also want to pay attention to whether they have support for summoning a virtual assistant (most do nowadays, but still check) and which one - Google Assistant, Siri, Amazon Alexa, or all? The manufacturer's site should say.


Spatial Audio or Dolby Atmos support

On the topic of software features, certain headphones have support technologies that enhance the sound further than their default state. The two most common (and notable) technologies are Dolby Atmos, and Apple's Spatial Audio.

If you choose earbuds that support those, you can expect wider and bigger, more immersive sound when enabling the features. For many users, they can make movie watching and music listening a better, more exciting experience. Obviously, though, if you want the flattest possible sound for listening to jazz or classical music accurately, you won't need those features.


Microphone quality

Since 2020, a lot of people have started working remotely and using their earbuds to make video and phone calls, for which having a good microphone is also something to keep in mind.

That's one area where it's reasonable to say wireless earbuds aren't exactly on par with wired ones just yet, but most do deliver good voice clarity when using them for calls. Pay attention to any voice calling features, such as voice isolation, and wind resistance, that some earbuds may have - usually the more premium ones.


Sound quality

Now we have to also consider the obvious - the sound quality of your chosen earbuds. It's not exactly possible to convey what any of those earbuds sound like, and even less - to know what each individual prefers.

The majority of consumers to prefer the bassier earbuds that make music more exciting (usually at the cost of clarity in the mids), and the good news is - most earbuds, even the cheapest ones, lean in that direction. If you want flat, studio-grade sound for critical listening, however, you will need to be prepared to spend more on a premium set of wireless earbuds.


Passive noise isolation

Noise isolation also plays a role in a user's perceived sound quality, so a set of earbuds with rubber ear tips, that will seal your ear while listening to music, will deliver clearer sound and stronger bass. As mentioned earlier, though, rubber ear tips may irritate a small number of people's ears after long listening sessions, so choosing the right pair is a balancing act between sound quality and comfort.

I, personally, don't mind losing a bit of sound quality for a more comfortable experience, but then again, you may never experience discomfort in the first place, as everyone's ears are different.



Are there any budget-friendly options that still offer good performance?
Indeed there are, and in fact, we have a list with the
best budget wireless earbuds
you should definitely check out if you're looking for something affordable, yet competent.
Thankfully now in 2023 wireless earbuds have risen in their quality, while lowered in their cost, so there are options for as cheap as $20 in our budget earbuds article for you consider. And a lot of those come from reputable brands too, such as Sennheiser, Audio-Technica, Sony, Samsung, and some of the lesser known (but still quite popular in the world of casual audio tech) brands like Skullcandy and Jabra.
Now, there are obviously some features you should expect to lose, especially when going with ultra-budget wireless earbuds, besides the obvious sound. In fairness, if you enjoy bass-heavy sound and don't mind lesser clarity - most budget earbuds should sound more than adequate, and some perhaps even impressive.
However, features like ANC are not something you'll often see in cheap headphones, so you can't expect active noise isolation, albeit passive noise isolation is still a thing you'll likely be getting, at least if your chosen earbuds have rubber ear tips.
Another couple of things that may suffer due to a pair of earbuds' low cost are the build quality (including lack of water resistance) and battery life. There aren't that many battery life champs for under $100 out there, although outliers exist, and we've listed them in the aforementioned article - notably the Audio-Technica ATH-CKS5TW.
Portability is also a common sacrifice with cheap wireless earbuds, as they can get a bit chunky and hard to carry around in a pocket, at least on the ultra-budget level.
But overall, again, even if you're on a tight budget, you'll likely be able to find a good pair of noise cancellation wireless headphones for under $120. Check our budget headphones list for more details on what the best wireless earbuds on a budget are right now in 2023.