Best wireless earbuds to buy right now (Updated April 2022)
We may earn a commission if you make a purchase from the links on this page.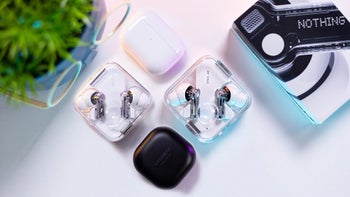 Wireless earbuds are exploding in popularity over the last few years, and now in 2022 - almost everyone seems to be packing such. Long forgotten are headphone jacks and cables in general. Of course, this trend was given a major boost by
Apple
and its AirPods, after the release of which all the major (and countless smaller) players in the personal audio industry have joined in with their own offerings.
As a result, we have so many great wireless earbuds to choose from in 2022, that finding the perfect pair for yourself can seem overwhelming. Luckily, we're here to answer the question: What are the best true wireless earbuds?
To make things easier, we've narrowed it down to the 14 best true wireless earbuds to consider right now. Let's see what they are!
Best wireless earbuds, a summarized list:
Industry leading active noise cancelling earbuds.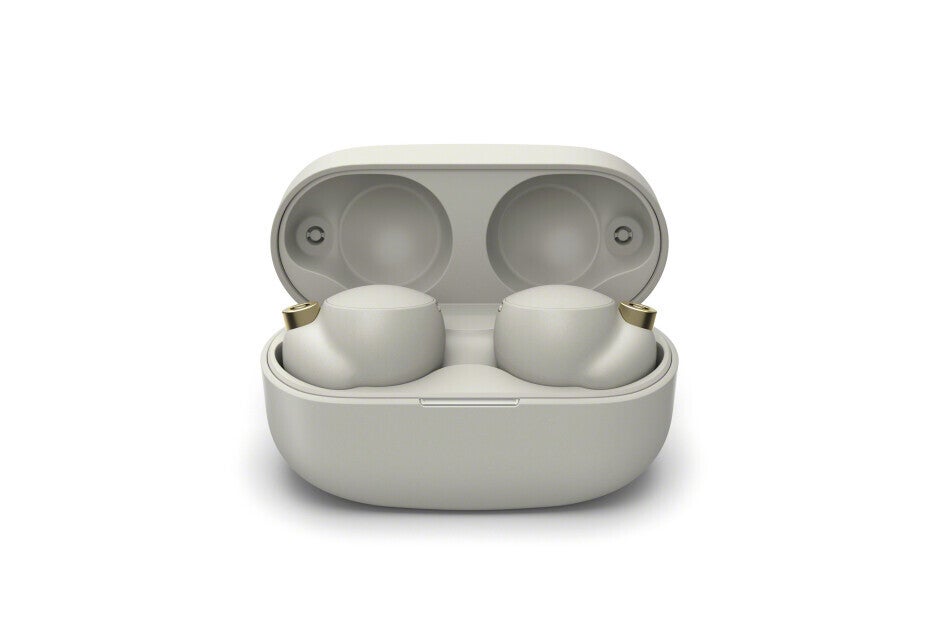 Many consider the new Sony WF-1000XM4 to be some of the best true wireless earbuds right now (despite their terrible name). A big part of that is the amazing active noise canceling these earbuds have, and unlike their predecessor, they finally get IPX4 water-resistance. Plus, their
8 hours
of battery life without the case and up to
16 hours
with the case isn't bad at all.
On the more negative side of things, we found their sound to be a bit flat out of the box, but you can EQ it via the Sony Headphones Connect to make it perfect for yourself. The stereo separation and bass are great nonetheless. For more details, check out our
Sony WF-1000XM4 review
.
Anker Soundcore Liberty Air 2
Affordable wireless earbuds with great battery life.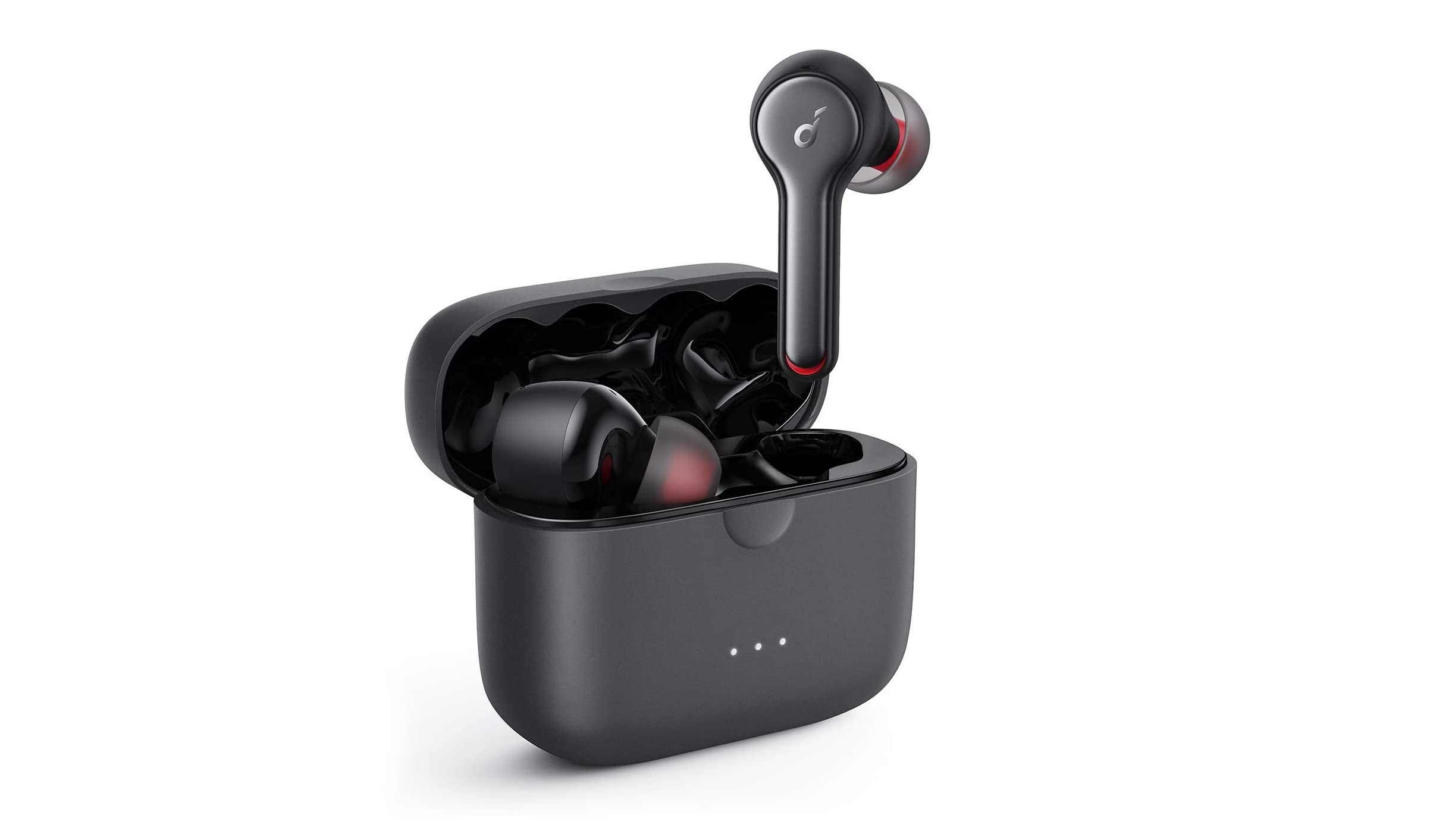 Anker is known for making products that give you excellent bang for your buck and the Soundcore Liberty Air 2 are no exception. They will last you
7 hours
on a single battery charge, with 3 additional charges ready and waiting in the case for a total of
28 hours
of playback time. With Bluetooth 5 you'll also enjoy a stable and fast connection. The only thing this pair is missing is the big brand name, but if you don't care about that, you won't go wrong by getting these. The Anker Soundcore Liberty Air 2 are among the best wireless earbuds under $50.
Anker Soundcore Liberty 2 Pro
Great for workouts, up to 40 hours of battery life.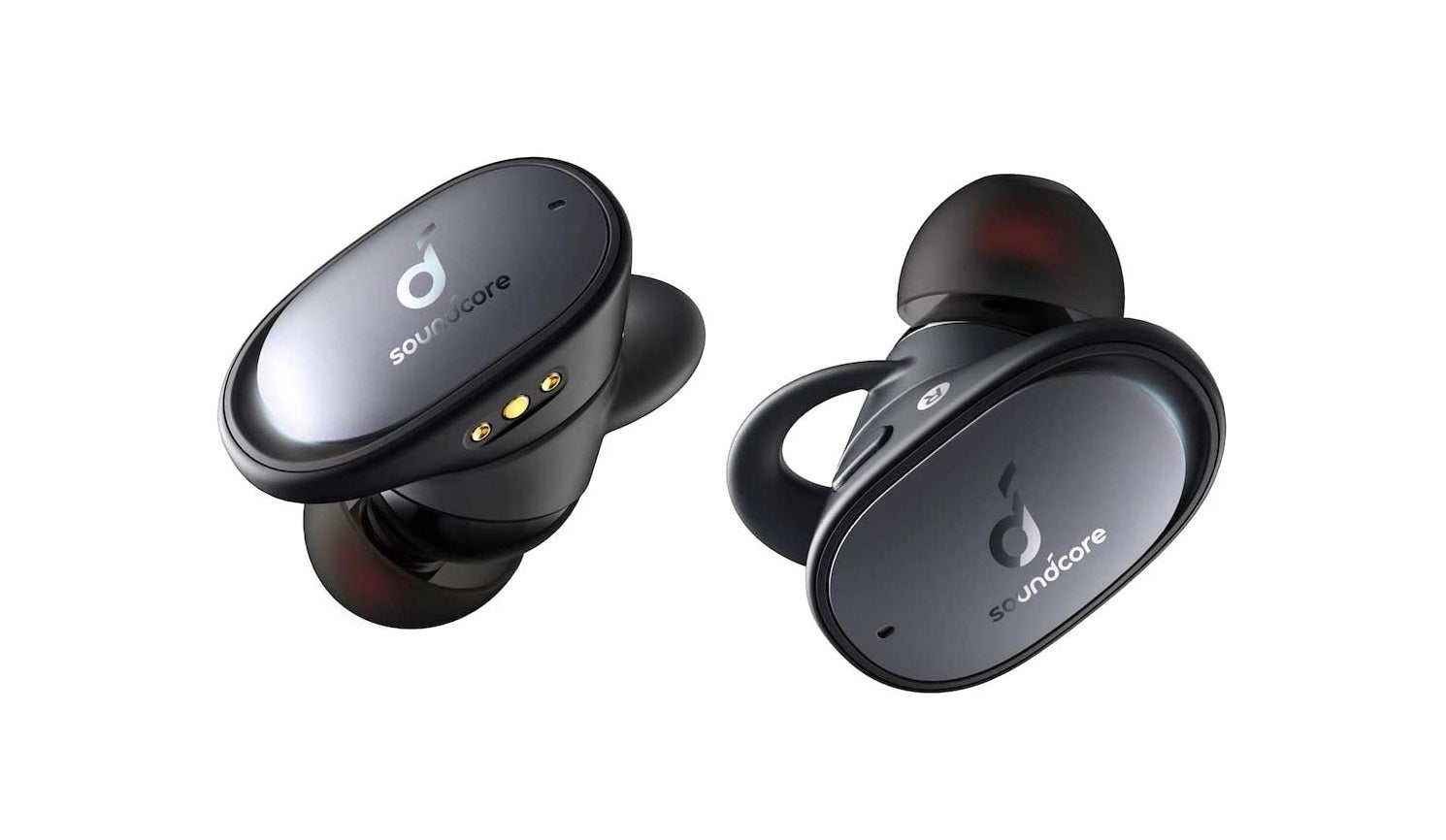 The Soundcore Liberty 2 Pro are Anker's model for those that want more from their earbuds. Unlike the Liberty Air 2, these come with silicone tips for a snug fit and better noise isolation. But what's best about them is the sound, which challenges even some more expensive earbuds. Punching above their weight is something typical for Anker products, so we shouldn't be too surprised at the Liberty 2 Pro's quality sound.
When it comes to battery life, the Liberty 2 Pro can last up to
8 hours
on a single charge and another 32 hours if you let them charge in their case between music sessions. With a total of
40 hours
, you can go for a week on as single charge, even if you're using the earbuds for several hours each day. The case supports fast charging and uses USB Type-C, so when the battery life is finally depleted, you won't have to wait that long before you're good to go again.
Audio-Technica ATH-CKS5TWBK
Good for workouts.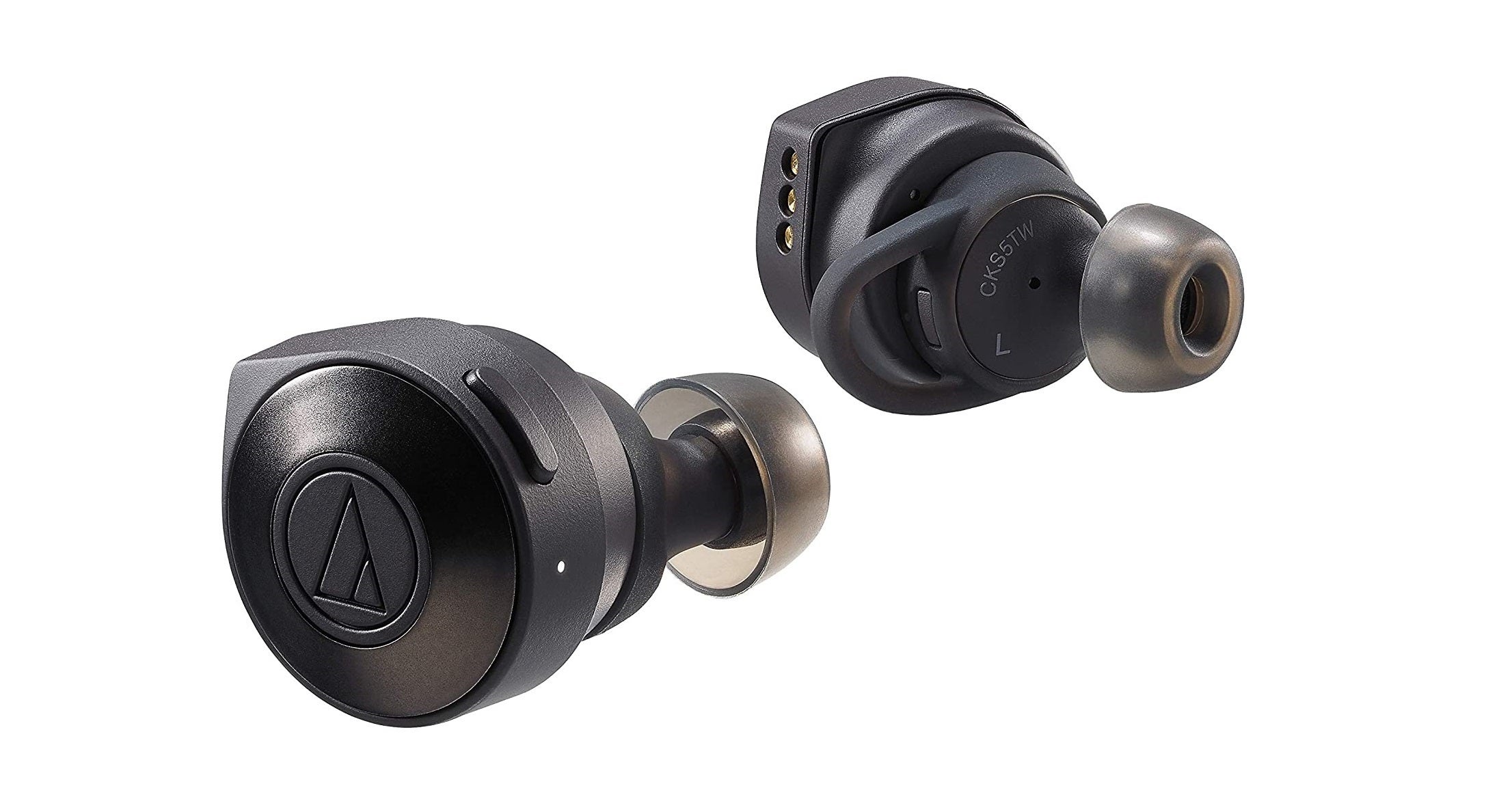 The Audio-Technica ATH-CKS5TW might not have the most catchy name on this list, but they deliver massively in some areas and are well worth considering. They have an affinity towards the low end. In other words, they're bass-heavy. If heavy beats is what you're into and other earbuds haven't been delivering the sound you seek, these might be the buds for your ears. The design is a bit underwhelming for a pair coming from Audio-Technica but we wouldn't call it bad either.
More importantly, these excel in battery life. They can last up to
15 hours
on a single charge with two full charges in the case for up to
45 hours
of playback time. 15 hours from just the earbuds alone is very impressive.


Apple AirPods and AirPods 2
Among the best all-around wireless earbuds for casual music listening.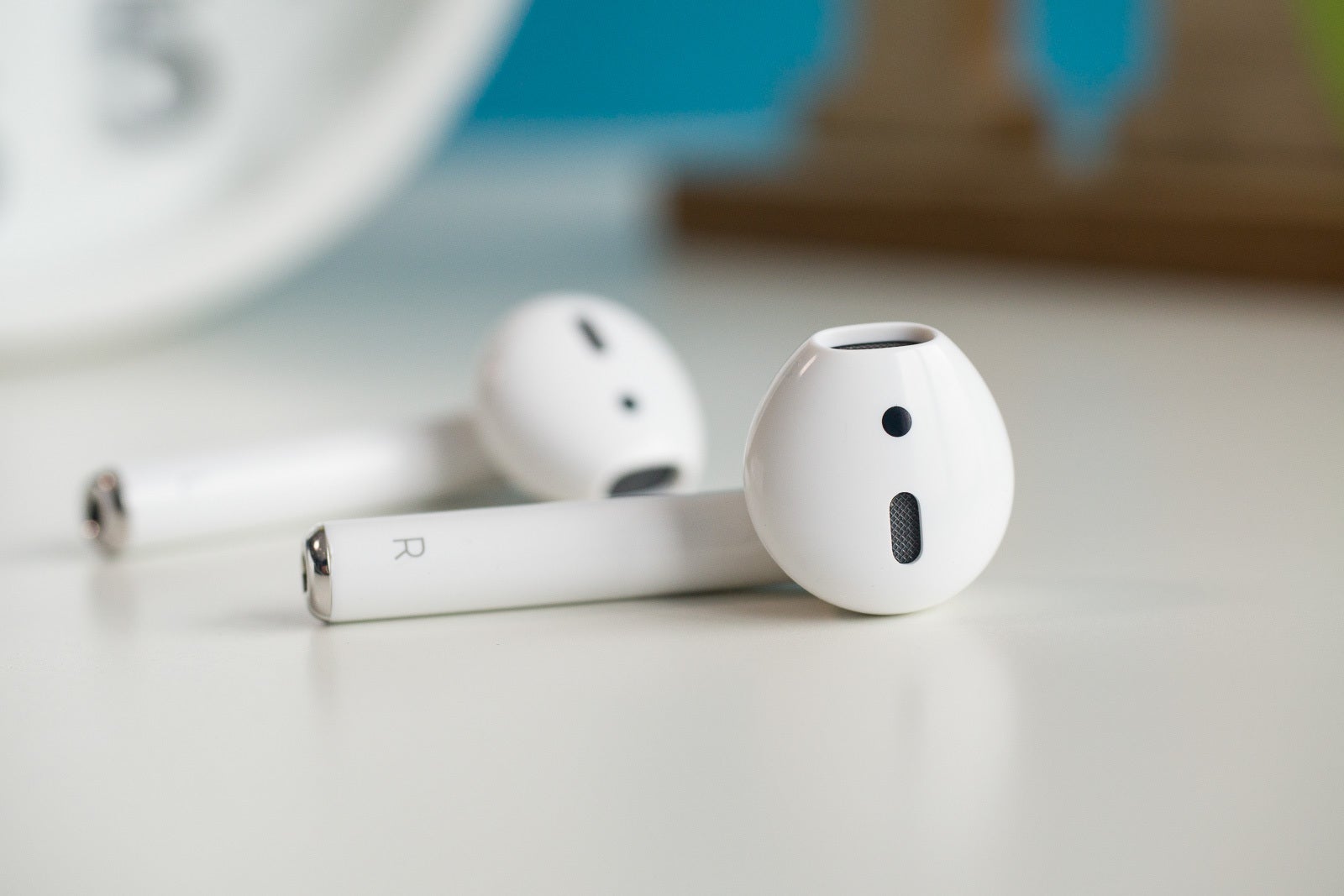 Even though they've been out for quite a while now, Apple's AirPods remain one of the best all-around wireless solutions for casual music listeners. Sure, they're not perfect, but the combination between their price, exceptional audio quality, intuitiveness when it comes to their setup, and battery life, makes them something you should consider if you're in the market for a truly wireless pair.
The design may not be for everyone, especially for those looking for a workout buddy, but they're no doubt unmistakable when worn. For casual music listening, they're more that ideal for the occasion! If you want to learn more about them, check our
Apple AirPods review
.
Samsung Galaxy Buds 2
Solid ANC, tuned by AKG, up to 29 hours of battery life.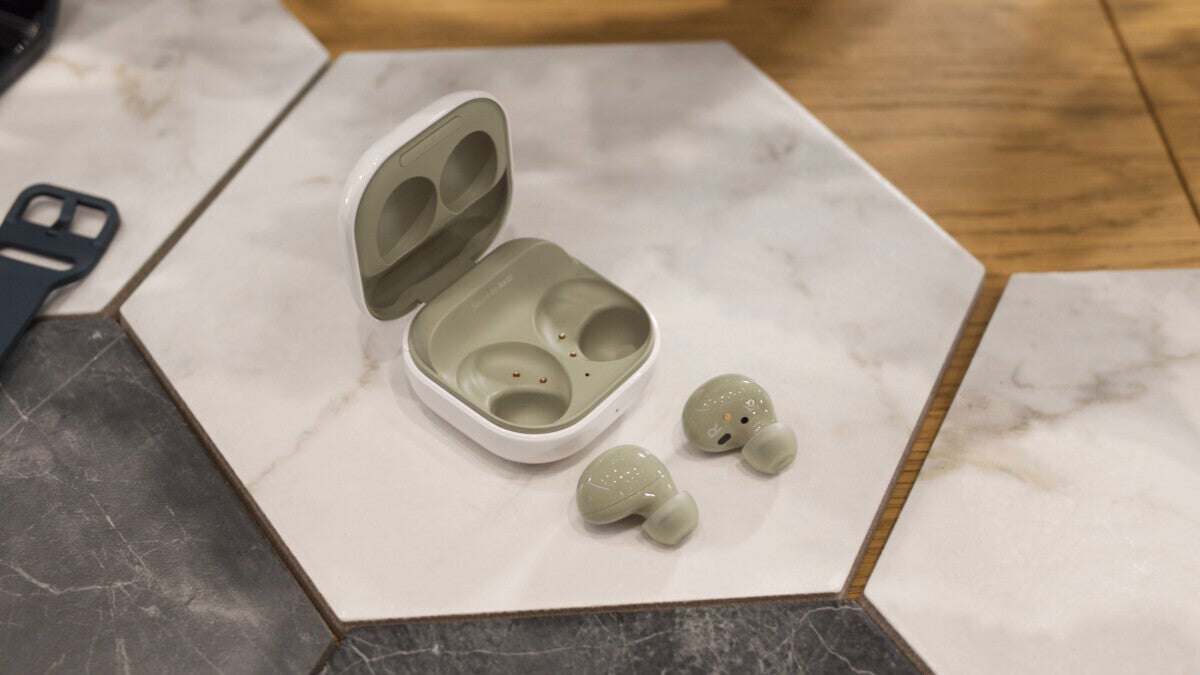 In our recent
Galaxy Buds 2 review
we were impressed with their smooth, modern design, as well as the amount of features they pack. They have ANC that Samsung claims blocks 98% of all background noise, they also have Ambient Sound and were tuned by the legendary AKG. With up to
29 hours
of battery life with ANC off and
20 hours
with it on, they're not too shabby in the battery endurance department either.
Samsung Galaxy Buds Live
Unique "open" earbuds design, quality sound, ANC.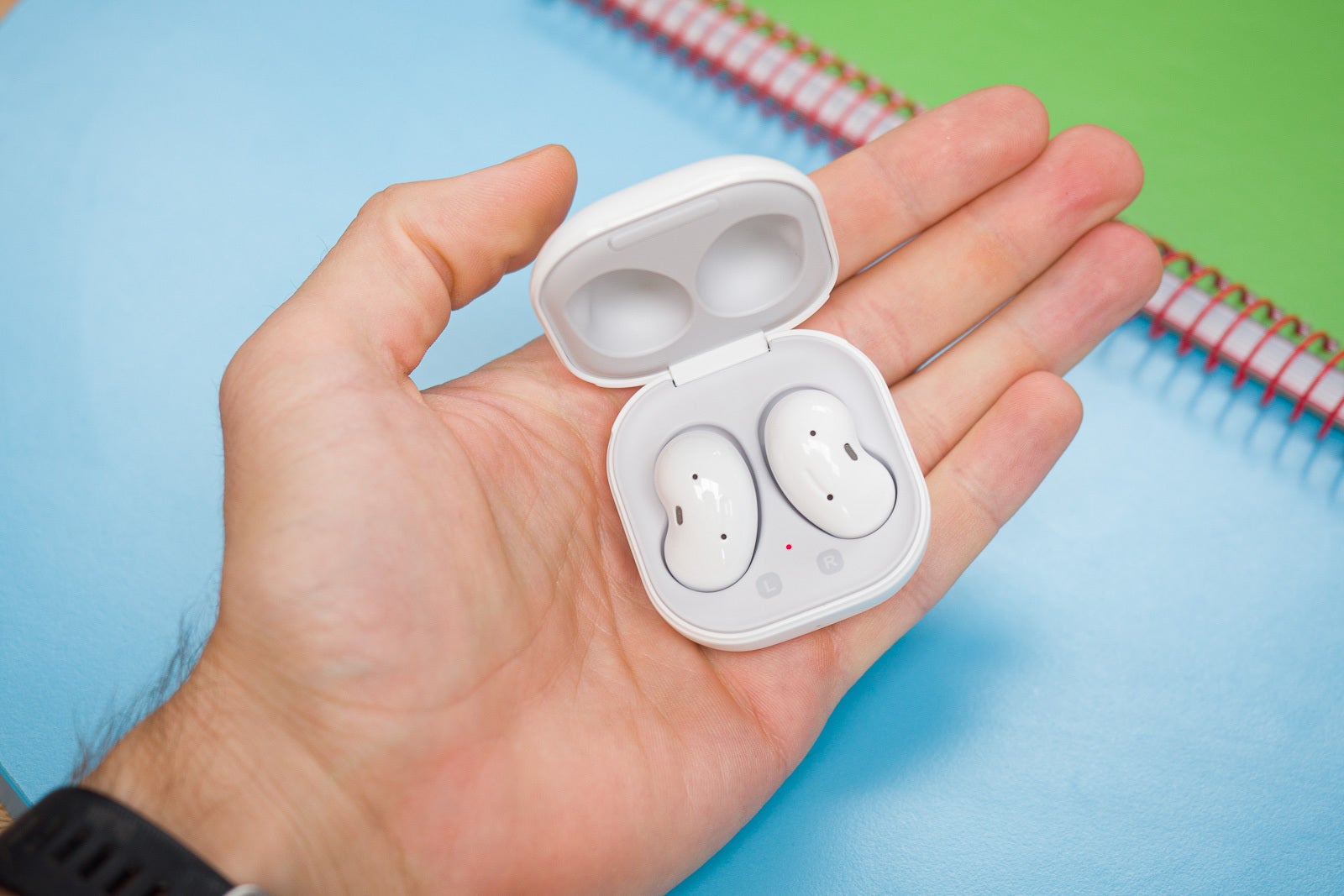 The Galaxy Buds Live deserve to be on this list even if it's mainly for their unique design and good bass. After all, most people wear their earbuds in public so it's worth having something good-looking in your ears. Are bean-shaped earbuds the best choice for everyone? Probably not, but many will find them appealing.
Luckily, the design isn't all that the Buds Live have going for them. They also sound good and have active noise cancellation. However, these lack the soft tips that help separate the outside noise, so some people might not get the best fit and seal from them. If you'd like to learn more about these earbuds, check out our
Galaxy Buds Live review
.
In terms of battery life, you get up to
5.5 hours
on a single charge and if you use their charging case, you'll get about
19 hours
of playback time with ANC off.
Jaybird Vista
Great for working out, military MIL-STD 810G rugged.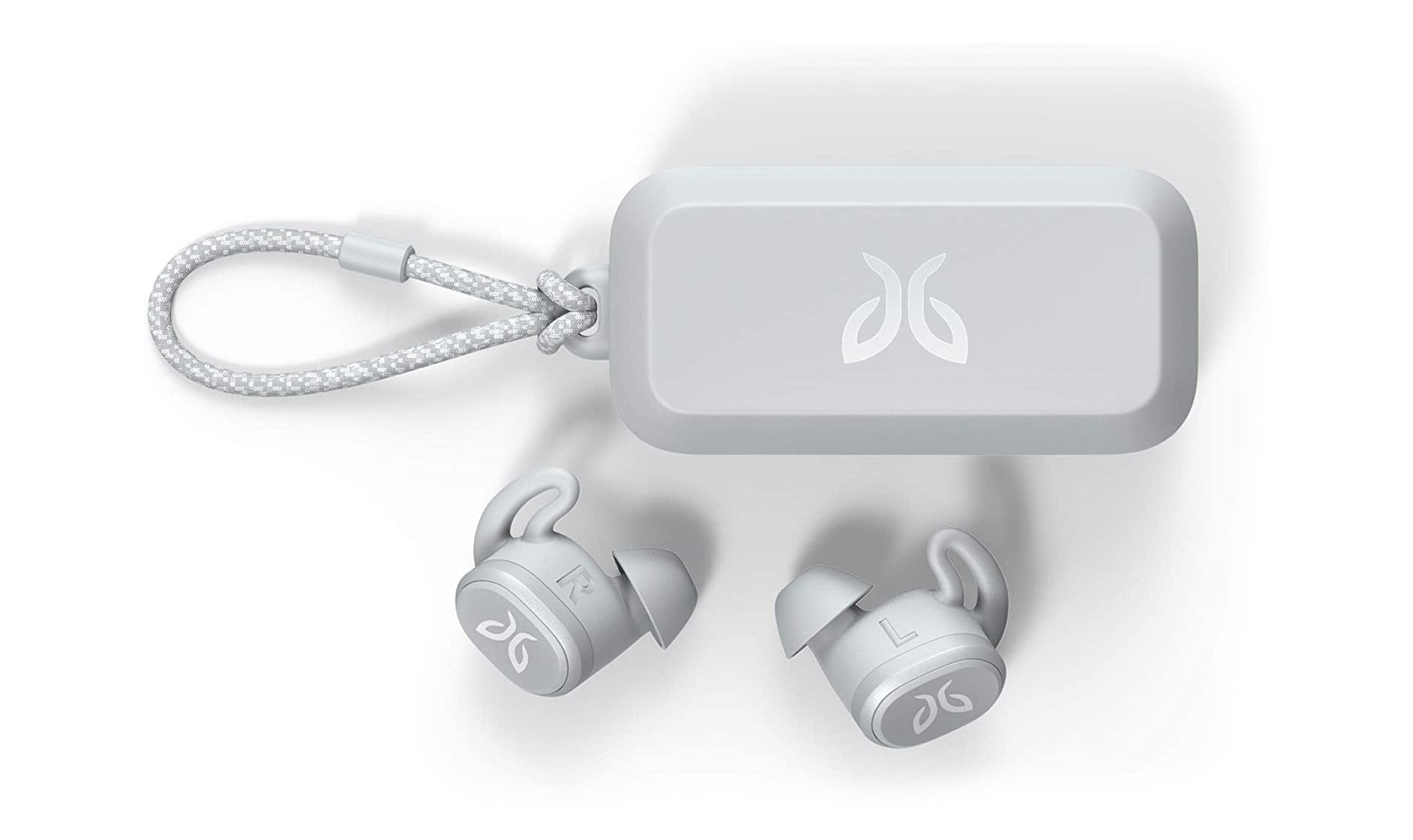 They Jaybird Vista are the pair to choose if you want to go off the beaten path. Both literally and figuratively. They're not as mainstream as most of the other brands and have a cool-looking design. However, there's more to them – these earbuds are IPX7 certified for water resistance and meet the U.S. military MIL-STD 810G rugged compliant standards, which makes them perfect for outdoor adventures.
The Jaybird Vista have a battery life of
6 hours
and the case provides about 10 more on top of that, for a total of
16 hours
. Perhaps not enough for a lengthy camping trip in the wilderness, but more than enough for a weekend.
Sennheiser CX 400BT
Up to 20 hours of battery life.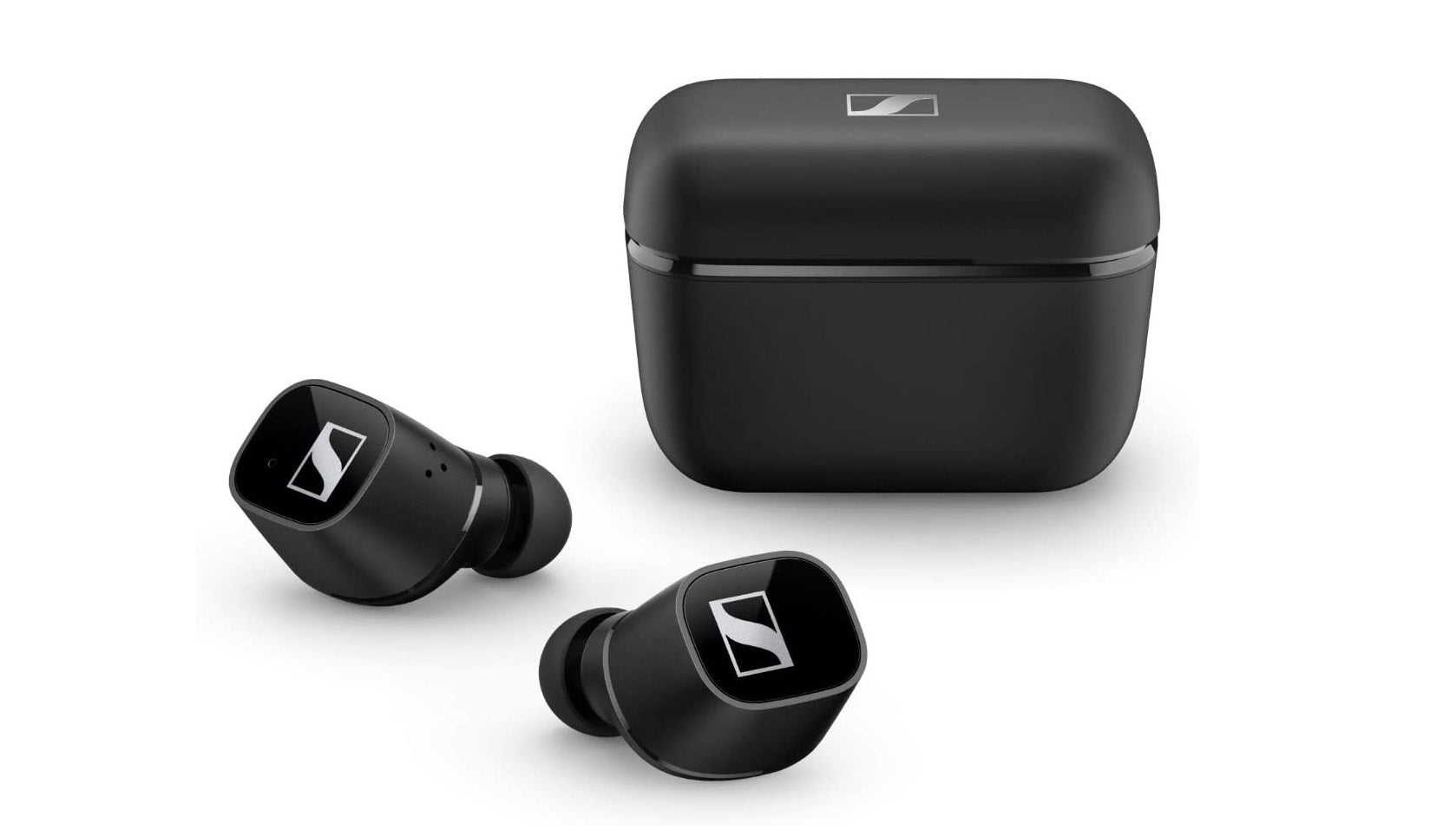 As we go higher up the price ladder, the expectations we have for the earbuds also become higher. But that's not a worry for Sennheiser's CX 400BT. The pair doesn't compromise its sound in any way and is one of the best-sounding around. Battery life is more than decent as well, at
7 hours
on a single charge. Plus, the case can add about
13 hours
on top of that.
However, if you're looking for
active noise cancelling
, you won't find it on this pair. Still, the CX 400BT are an excellent pair of earbuds that you won't regret buying.
Jabra Elite Active 75t
Comfortable earbuds with up to 28 hours of battery.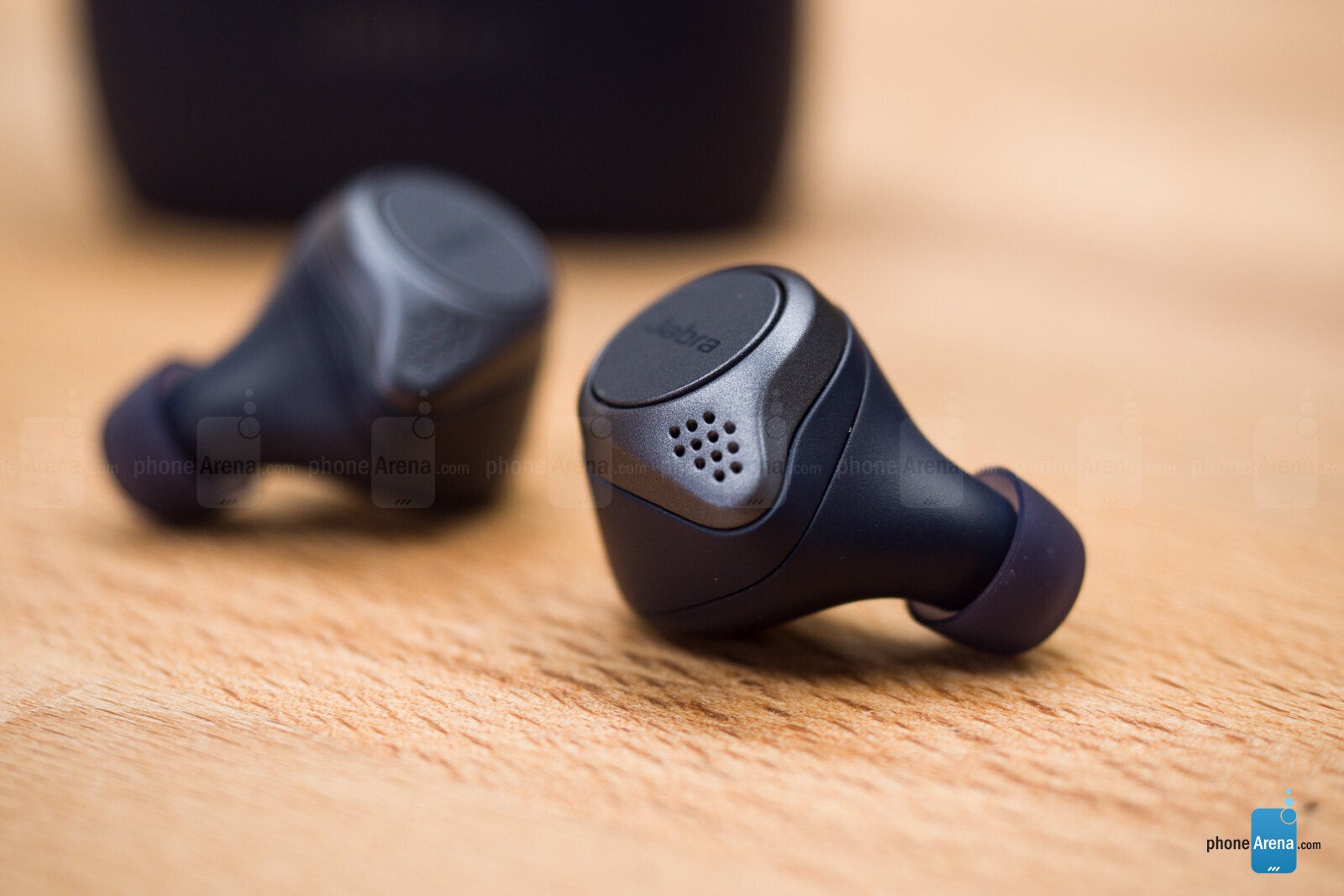 Jabra has quickly become a brand that is toe-to-toe with the big names in the audio business. Its over-the-ear headphones had us impressed and so did the Elite Active 75t earbuds. They offer high-quality sound, a comfortable fit and
7.5 hours
of music playback on a single charge or up to
28 hours
when using the charging case to top them up.
As with its other headphones, Jabra has made an extra effort to optimize these buds for talking on the phone. The combination of mics and software wizardry makes the Jabra Elite Active 75t some of the best wireless earbuds for phone calls. For a more thorough look at them, check out our
Jabra Elite Active 75t review
.
Samsung Galaxy Buds Pro
ANC, rated IPX7, wireless charging case.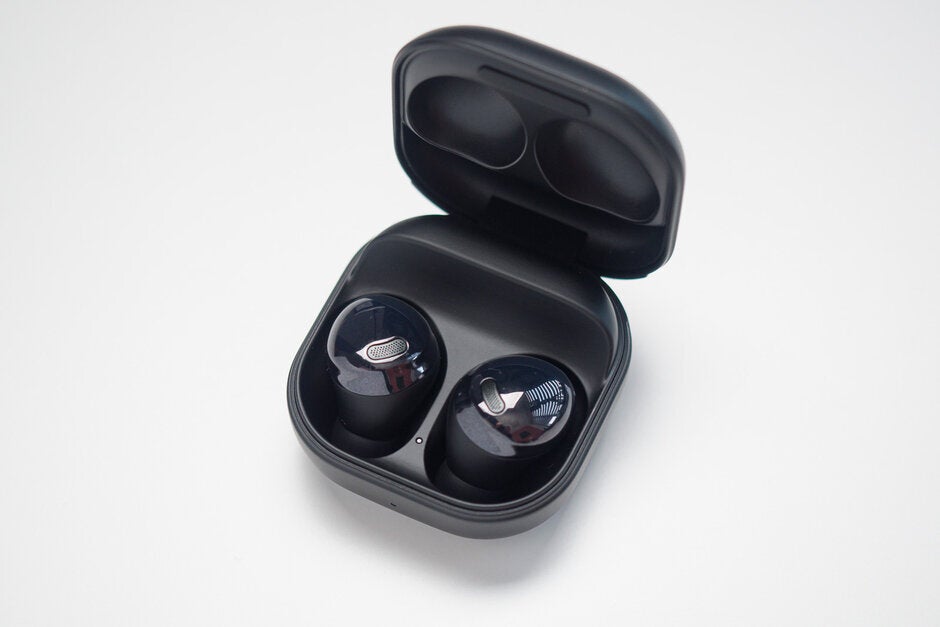 Samsung
's Galaxy Buds Pro are the Korean giant's "most intelligent" active noise cancelling, sporting the highest IP rating of any Buds – IPX7. In terms of battery life, they can also last up to
8 hours
standalone or
28 hours
with the case and ANC off. The Buds Pro case is Qi-certified for wireless charging, although of course it can also charge via USB Type-C.
Aside from looking and feeling premium, the Buds Pro sound really good, with strong and clean bass, plus distinct mids and highs. In our
review of the Galaxy Buds Pro
we also covered the many cool features they have that you can take advantage of, particularly if using the Buds Pro with a Galaxy phone or tablet. They also sport plenty of handy customization options.
AirPods Pro
Amazing ANC, quality flat sound performance.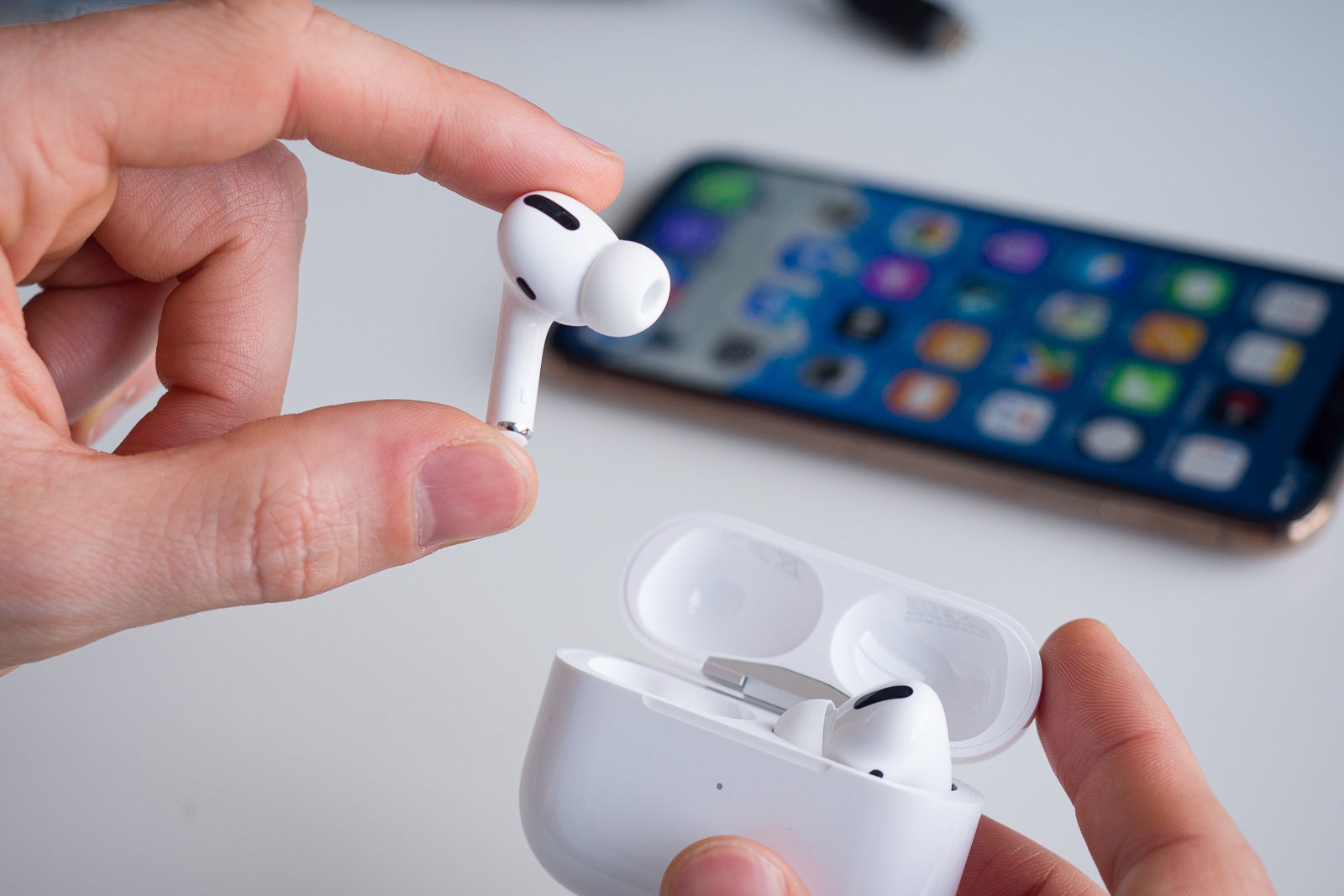 If you're in the Apple ecosystem but working out isn't your priority, then the AirPods Pro are an easy choice. Unlike the regular AirPods, the Pros come with active noise canceling that's rivalling that of the Sony pair in quality. The drivers of the AirPods Pro deliver exceptional highs and mids, but aren't the bassiest earbuds out there, focusing more on flat sound. The battery life is not too impressive, as they last about
4.5 hours
on a single charge and up to
24 hours
when using their charging case.
Тhe Apple H1 chip is also on board and to top it all, the case comes with wireless charging. For iPhone users, the AirPods Pro are best noise canceling wireless earbuds. Check our
AirPods Pro review
for an in-depth analysis.
Bose QuietComfort Earbuds
High-end, IPX4-rated earbuds, wireless charging case.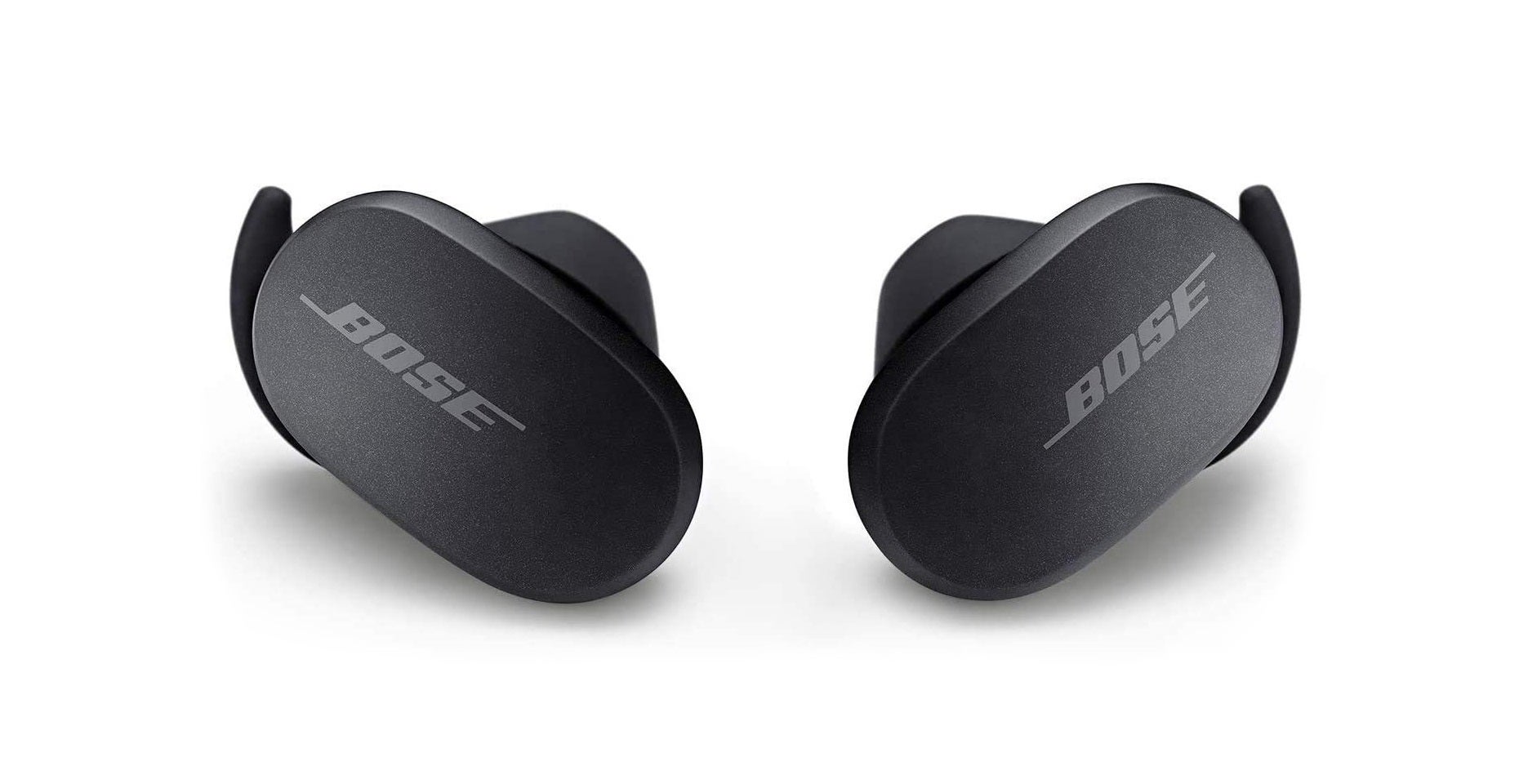 It won't be a list of the best earphones around without a pair from Bose. The QuietComfort Earbuds sit on the high-end of the earbuds spectrum and with good reason. They offer exquisite sound that's enhanced by the active noise cancelling, which contributes massively towards the "QuietComfort" part of your listening experience. The earbuds come with touch controls for seamless navigation and are IPX4 rated, which means sweating and rain won't be an issue for them.
The design isn't exactly compact and even so, they deliver only about
6 hours
of playback time on a single charge, with
12 hours
more in the case. On the bright side, the case is Qi compatible, so you can charge it with your phone's wireless charger.
Sennheiser Momentum True Wireless 2
Beautiful design, ANC.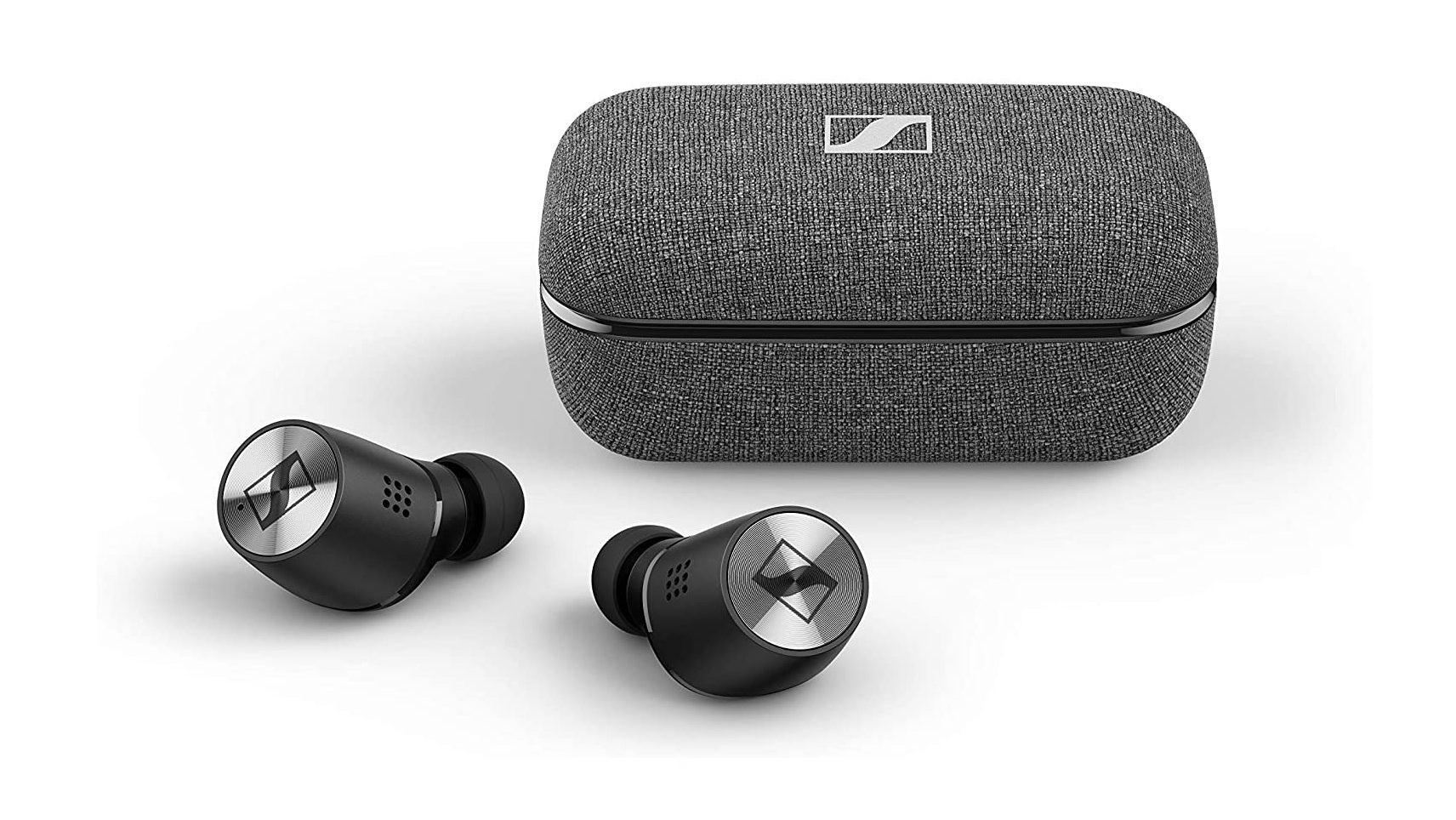 If you want to stand out from the crowd with something a bit more special, then the Sennheiser Momentum True Wireless 2 are a great pick. Offering Sennheiser's signature high quality sound, active noise cancellation and customizable touch controls, these justify their price well.
In terms of battery life, the Momentum True Wireless 2 sport
7 hours
of playback time on a single charge and up to
28 hours
when using their case to recharge. And that's with active noise canceling on. For some, these might be prohibitively expensive, but if you're looking for the best wireless earbuds and price isn't a big factor, the Sennheiser Momentum True Wireless 2 will be a delight for your ears.
Did you find the best wireless earbuds for yourself? Or looking for more options?
Hopefully you found the best wireless earbuds for yourself and your needs. Whether you're looking for the best earbuds for workouts at the gym, the best earbuds for running or simply ones that will sufficiently block out the noisy city surrounding you – most of the wireless earbud offerings above should suffice. But if you're still unsure and wish to explore more options, feel free to also check out: