Samsung Galaxy A52 review: solid all around!
13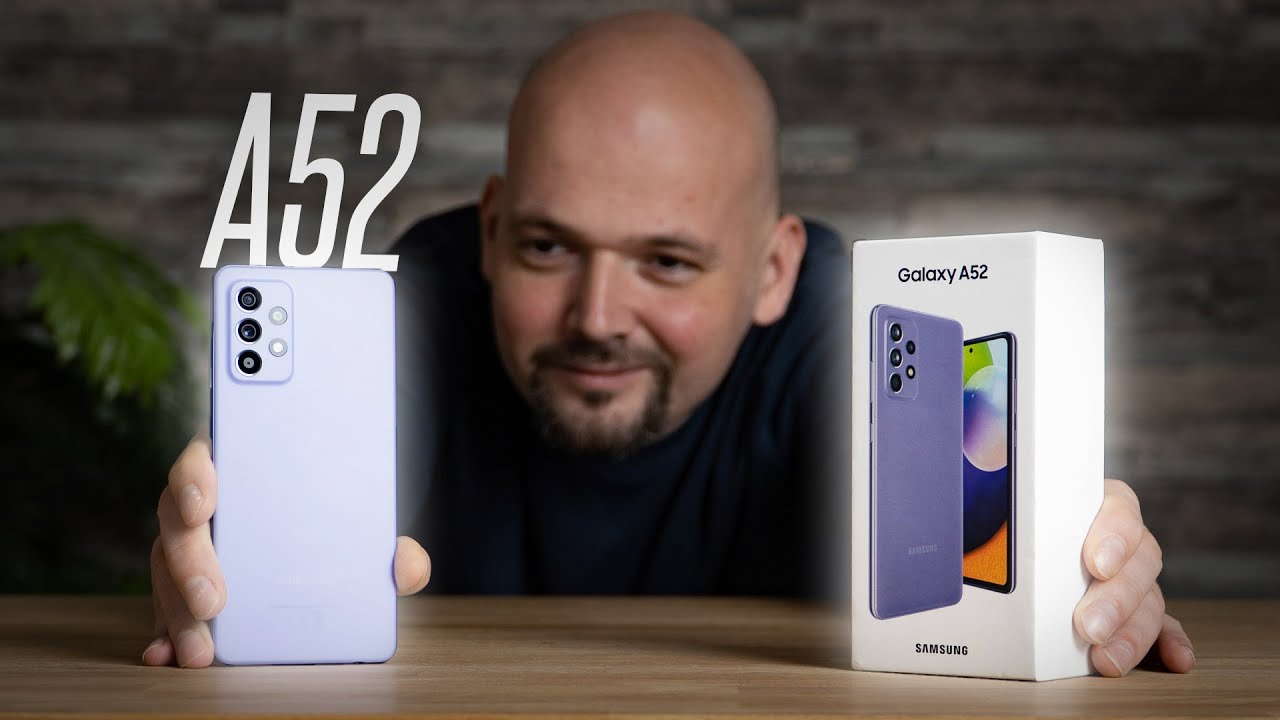 *This review is based on the 4G Samsung Galaxy A52 with 256 GB of storage and 8 GB of RAM
The
Samsung Galaxy A52
is here in a slew of different colors and bringing a handful of upgrades to a line that desperately needed them to stay competitive. It's a €350 midranger with a pretty OK camera, a beautiful, 90 Hz AMOLED screen, and performance that… you know — will do the job.
And yes, there are similarly-priced midrangers out there that — you may feel — offer more. Perhaps a better build or better performance. But what Samsung is banking on here is that the Galaxy A52 is… well — a Samsung phone. Meaning, it'll also give you access to things like the Samsung SmartTags, full Galaxy Watch features, faster Galaxy Buds connectivity and device switching…
For example, you have phones like the
Xiaomi Redmi Note 9 Pro
out there, with slightly better hardware at a lower price. But, while it seems like a bargain offer, I don't think it has the brand power (plus warranty and customer support) to beat Samsung in the Western markets — at least not yet. There's also the iPhone SE, which gives you access to that coveted Apple Ecosystem. But I honestly feel that the Galaxy A52 beats the iPhone SE in so many areas — better camera, much better screen, modern design.
In short — the Samsung Galaxy A52 is a definite buy, if you are in the market for a solid midranger.
The difference between Galaxy A52 4G and Galaxy A52 5G
Before we go on, we should note that the A52 comes in two flavors — one with 5G connectivity and one without. They differ slightly, so here it is:


Galaxy A52
Galaxy A52 5G

Display refresh rate

90 Hz
120 Hz

Processor

Qualcomm Snapdragon 720G
Qualcomm Snapdragon 750G

Storage and memory options

128 GB + 4 GB RAM

256 GB + 8 GB RAM

128 GB + 6 GB RAM

256 GB + 8 GB RAM
Samsung Galaxy A52 display and design
So, we have a 6.5-inch screen on the front. It's pretty big — plenty of real estate for binging on Netflix or video games, yet without being an over-the-top giant phone. Though, that's up to preference — it does have slightly thick-ish bezels and I could barely use it with one hand, so some people might find it unmanageable. Be sure to use our awesome phone size comparison tool if you want to get a better idea of how big the A52 is in real life.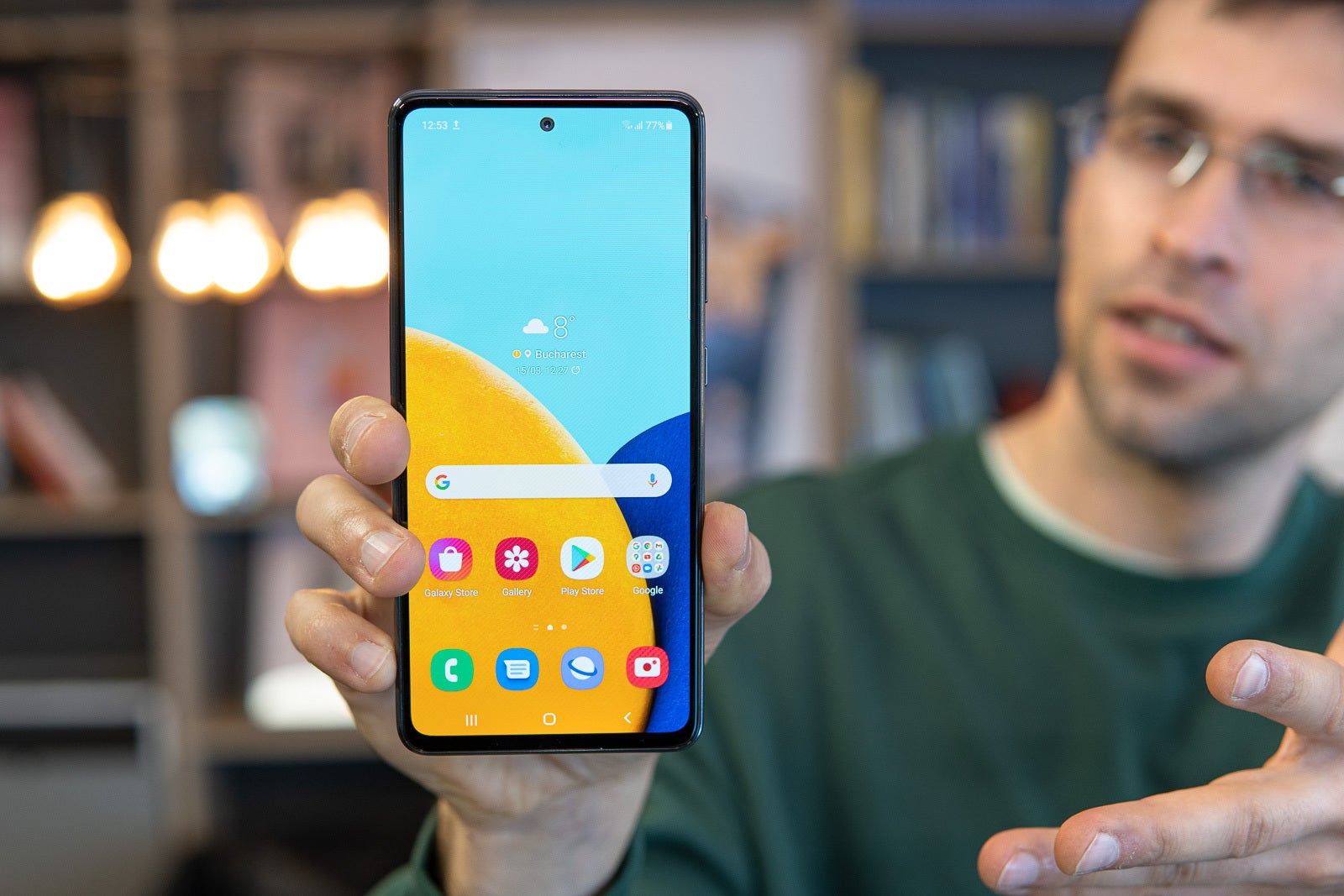 The screen has two color modes — you can go Basic or Vivid, one being more accurate and warm-ish, the other having punchier colors and a slightly cooler cast. I always use Basic on Samsung phones and I really enjoyed the screen on the Galaxy A52 — it is definitely one of this midranger's strong points.
Then, there's the 90 Hz refresh rate. Big deal, again — it definitely makes the A52 feel smoother than last year's Galaxy A51.
Lastly, the screen gets plenty bright for use outdoors. Really, the Galaxy A52's display knocked it out of the park and it's among the best — if not the best — display you can get on a midranger for such a low-ish price.
Display measurements and quality
The phone itself doesn't feel like a premium slab of metal and glass like the expensive big boys do. That's, obviously, because it's actually made of plastic. The back has this soft matte finish, which looks pretty neat and is pleasant to the touch, and does a fairly good job at keeping finger smudges at bay. I definitely like how it feels better than the Galaxy A51's glossy finish.
And hey, would you look at that — it has a headphone jack right at the bottom, next to one of its speakers. Yup, I said one of its speakers, because the Galaxy A52 has stereo drivers — one on the bottom, one in the earpiece. That's yet another meaningful upgrade.
How do the stereo speakers of the Galaxy A52 sound? They were a bit honky out of the box, but then I activated Dolby Atmos and fiddled with the EQ just a bit. And you know what? I arrived at a pretty good sound! They are definitely not the best speakers on a smartphone, but they can sound pretty good. I tested against an iPhone 11 Pro's stereo speakers and I kind of liked the Galaxy A52 better.
The model we have is a dual SIM with a hybrid tray. Meaning, you can either get two SIM cards in there or one SIM and one microSD card for storage expansion.
Lastly the phone's haptics — they feel OK. It's not a tic-toc type of precise tap vibration, but it's not the raspy "bee in a tin can" type, too. It's a loose, soft type of vibration — the same as on the Galaxy A51, but just a bit more pronounced.
Samsung Galaxy A52 camera
The Galaxy A52 has a 64 MP main camera that's assisted by optical image stabilization. Great to see a flagship feature trickle down to the midrange section, but how does it really perform? Well, let's start from the top.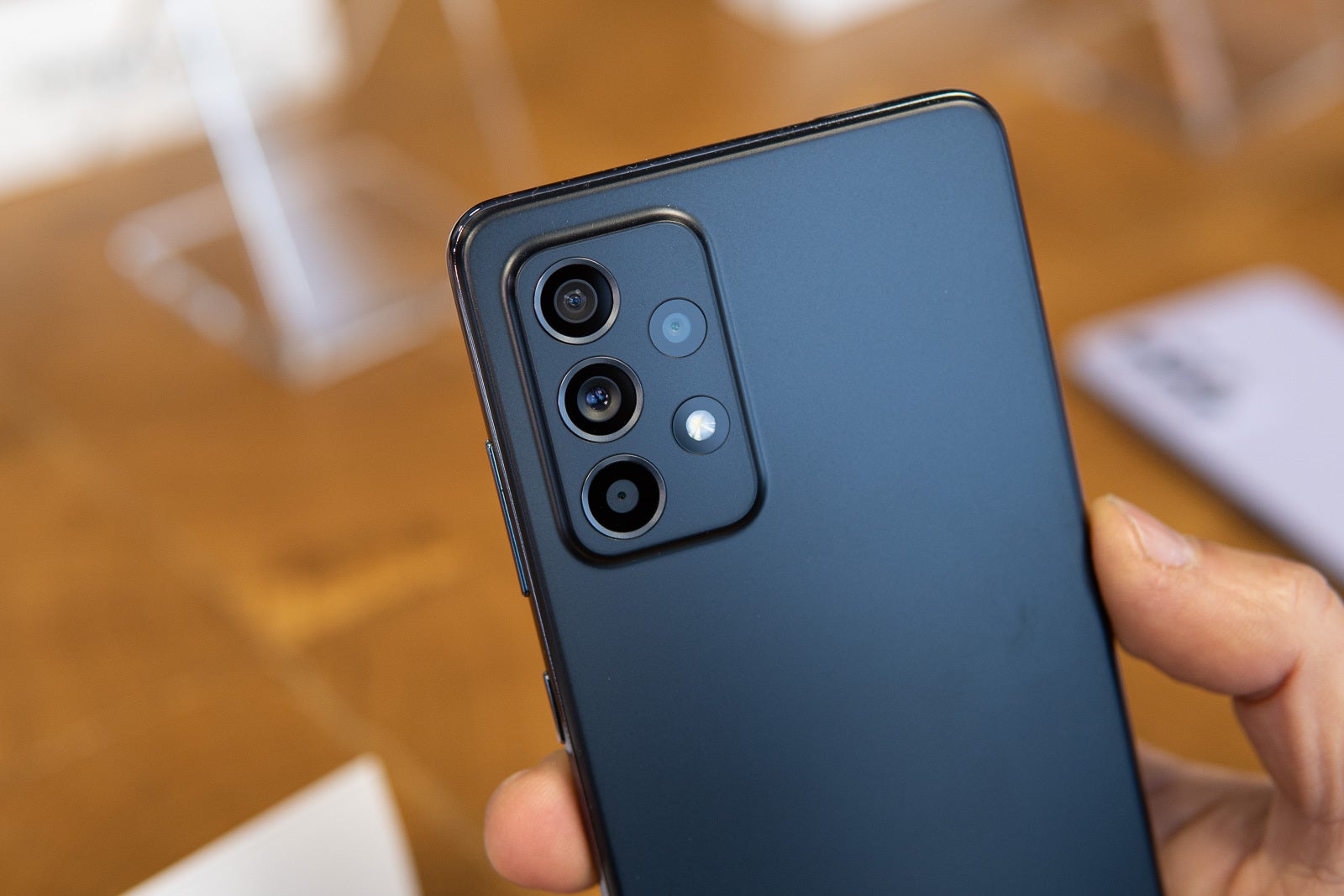 By default, the 64 MP sensor takes 16 MP photos, meaning its pixels are binned in groups of 4 to form "the pixel Voltron". Bigger pixels that collect more light. Did I say "pixel" way too many times? OK, moving on.
Here's how the photos with the main camera look
Not too shabby, eh? They are just a bit cool in color balance. Depending what the behind-the-curtains AI decides, colors can come out either natural or dialed up to 11, but the latter rarely happens. Dynamic range is quite wide and we have a lot of details in the images. Samsung almost went a bit overboard with the software sharpening, but most times it's kept at bay.
What I am saying is that I like the photos from the main camera and it looks like Sammy pulled all the stops and is really aiming to establish a foothold in the midrange segment.
Then, we have this 12 MP ultra-wide camera, which is also pretty good. A bit softer than the main snapper, but definitely useful for epic scenery shots or action footage. It also has pretty good color reproduction, and it's available for Night Mode, too.
The Portrait Mode is also surprisingly good at detecting the edges of the subject. As you can see, I tried to trick the camera with a night time photo as well as this picture with a busy background behind my dog, yet the phone did OK at separating subject from background. Yeah, you can tell it's fake, but it's still better than some phones that cost more than the A52.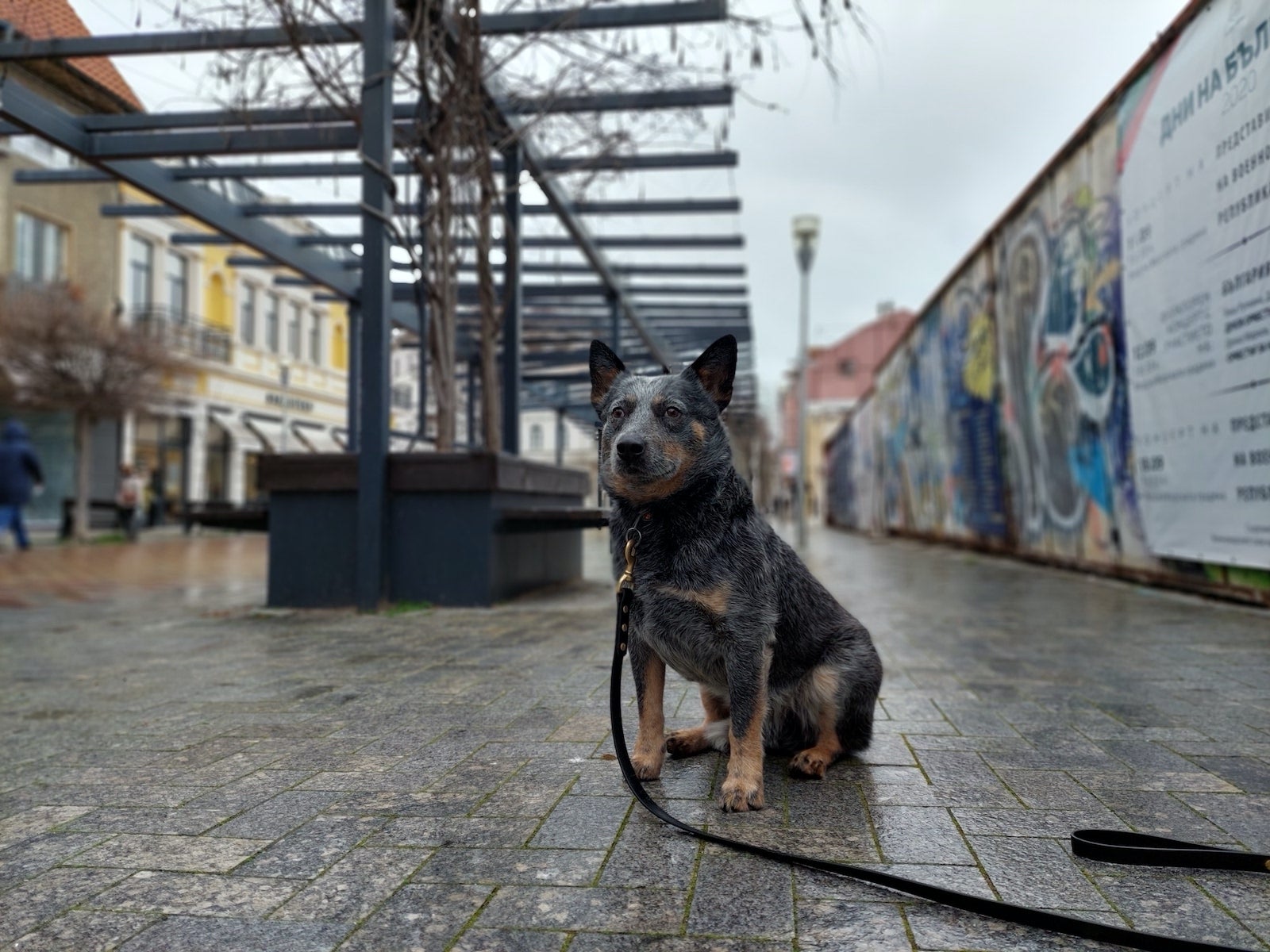 Portrait mode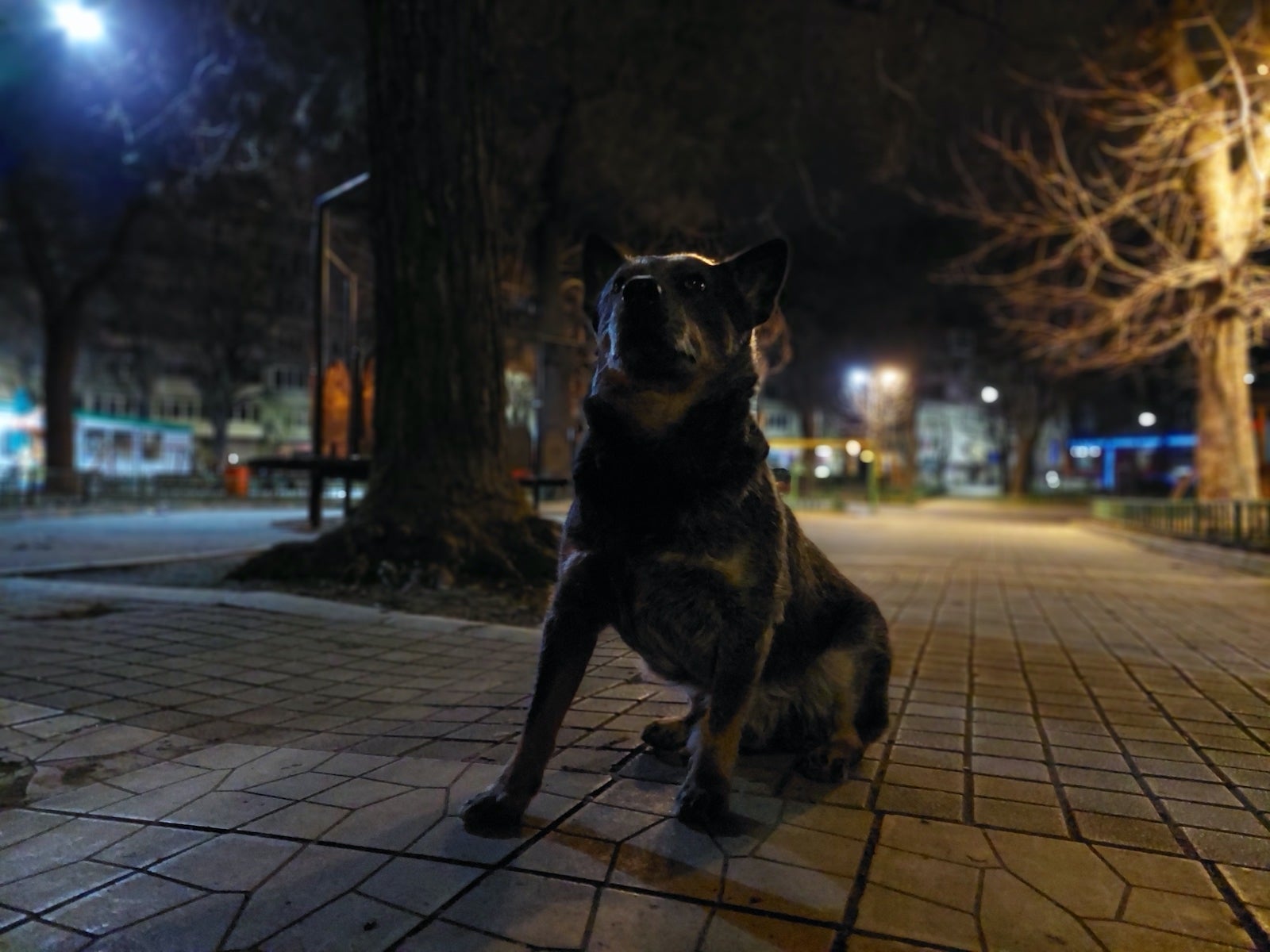 Portrait mode at night
The third camera? A 5 MP macro camera… Not a fan, but what can you do. Well, to Samsung's credit, the pictures don't look like the grainy mess that other macro cameras produce. There's actually a huge upgrade in the A52's macro camera over last year's A51, which is nice to see. Taking a good, steady shot turned out to be a challenge and I had to re-take a few.
On the front, there's a selfie camera — a 32 MP one. Sounds great on paper, but with so many pixels crammed on the tiny sensor — how does it perform in low light? Let's take a look at a few samples.
Pretty good! Skin tone is a bi-i-it pale, and there's a bit of oversharpening going on. But in both day and night, the selfie camera did a very respectable job.
As for video, we can shoot 1080p clips at up to 60 FPS and 4K video at 30 FPS. And it doesn't look half bad — vibrant colors, lots of sharpness in the details, and a pretty good dynamic range. And that optical stabilization does help a bit in reducing the nausea-inducing shaky hand, too.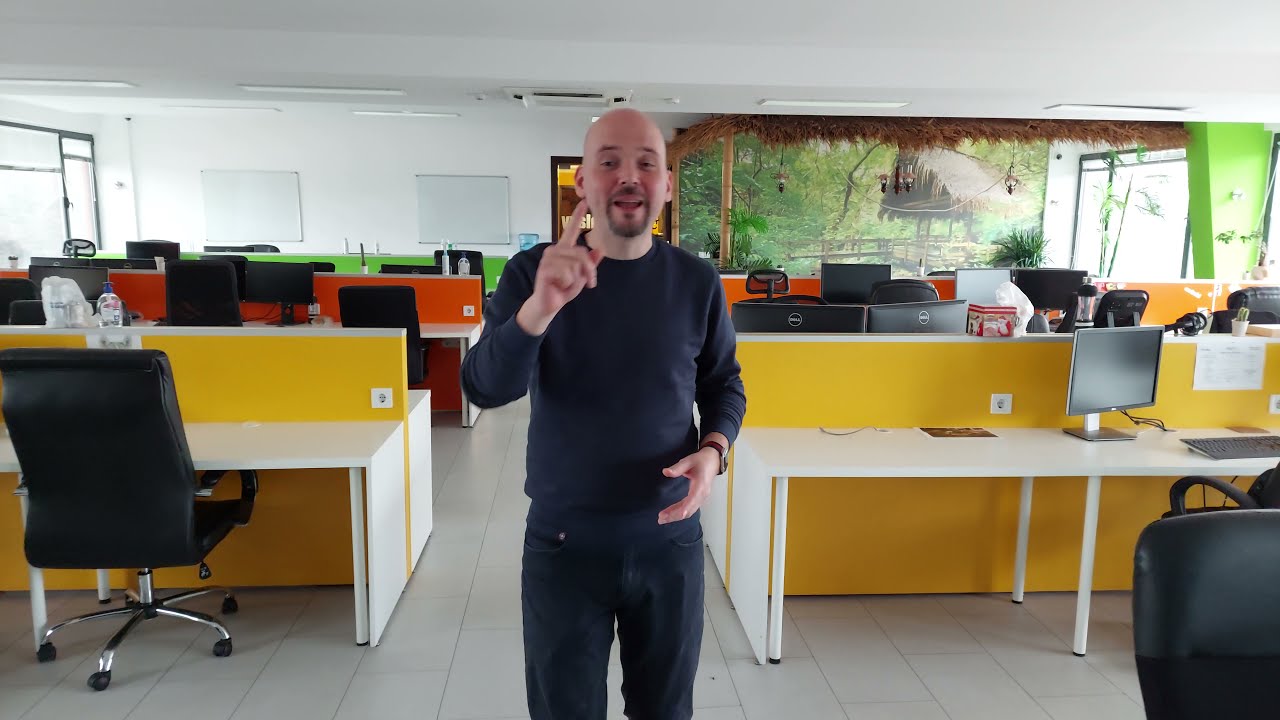 Samsung Galaxy A52 software and performance
The Galaxy A52 comes with Android 11 and Samsung's One UI 3.1 on top. It basically completely reimagines how Android looks and adds a ton of features on top, in case you never touched a Samsung phone before.
You've got Samsung's SmartThings, Dolby Atmos audio enhancement, various nits and bits on how notifications are displayed and how you can interact with them. It's a very rich user interface that can look a bit overwhelming if you are new to it. But the good news is that you can pretty much use the Galaxy A52 without looking at the enhanced features, and just let them present themselves and sink in over time — like a really deep video game that is also welcoming to casual players.
As far as how it performs — well, the Snapdragon 720G on board is not really the fastest processor out there and it can definitely start having the hiccups while trying to swallow the big bite that One UI is. The good news is that the Galaxy A52 feels and responds much better than the Galaxy A51. For the asking price, I'd say the performance is perfectly acceptable.
*The Galaxy A52 5G version comes with a Snapragon 750G, which is just a bit faster
For simple games like Archero or Brawl Stars — I had no issues with the phone. Now, the benchmark tests did crush its spirit, but that's what they're meant to do. You can rest assured that most games on the Play Store are optimized to work with this and worse phones.
We've got a minimum of 128 GB storage with 4 GB of RAM. Yeah, some more RAM would've been nice, but Android can still run fine with 4 GB. The A52 aims to be a good camera smartphone that can run whatever you have on the screen right now, not to be a multi-tasking monster.
As mentioned before, the storage can be expanded via a microSD card, but the tray is a hybrid — meaning if you want to use a second SIM card, the microSD slot can't be used.
Samsung Galaxy A52 battery life
With a 4,500 mAh battery, the Galaxy A52 can definitely last a bit before it needs to reach a wall charger. Yeah, that big, bright display on the front can be a drain, but on the other hand — the processor isn't super-powerful, so it doesn't drain the cell too hard.
With fairly steady usage, while testing the phone, downloading apps, putting it through its paces — I felt quite confident it can last me through the day.
The provided charger in the box has a 15 W power output, which is not ideal — don't rely on it for fast charging. It tops up the phone in an hour and 40 minutes — not too shabby, but definitely not the fastest charging out there. The Galaxy A52 supports a 25 W charger, but you'd need to buy that separately if you want to use one.
The Samsung Galaxy A52 does not support wireless charging.
Recommended Stories