Nokia Lumia 1520 Preview
46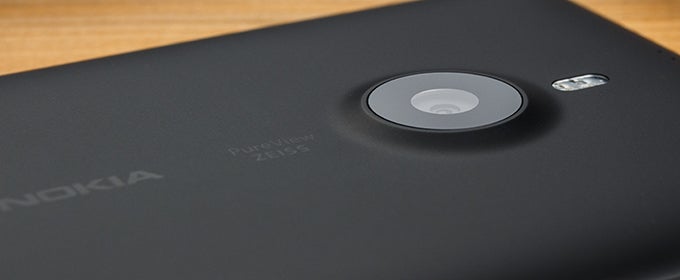 Introduction
The
Lumia 1520
takes Nokia's familiar pillow shape design and stretches it out to its limits. This is the first Nokia phablet, but even if you are used to using large phones the Lumia 1520 is shockingly big.
The large size might make it awkward to hold and carry around, but in turn means that you get to have a gigantic 6-inch 1080p display with you at all times. This new size is also new not just for Nokia, but for Microsoft and Windows Phone as well. The Lumia 1520 is also the first Windows Phone phablet and Microsoft's platform adjusts to that with more Live Tiles on the screen and more information you can see in one glance.
The Lumia 1520 has more going on than just the screen, though. It also features a very ambitious 20-megapixel PureView camera with ZEISS lens as well as a powerful quad-core Snapdragon 800 chip.
An AT&T exclusive, the Lumia 1520 is coming to the United States on November 22nd, but we already have a preproduction version in our hands and it's time to take it for a spin and see what we can expect to see in the final device.
Design
There's no going around the fact that the Lumia 1520 is a ridiculously big device. We ought to warn you about this before getting into any further detail about the design. It barely fits in a regular jeans front pocket and you'd better not have the misfortune to wear skin-fit clothes or pants with small pockets - it simply won't fit in there. In daily use such a large size looks awkward, but more importantly it makes basic single handed operation a struggle. To its excuse, we ought to mention there actually are even larger phablets out there like the
Sony Z Ultra
, and the
HTC One max
nearly matches it in size.
With all this in mind, we have to admit that the Lumia 1520 is one sleek, svelte smartphone for its size. The slim body is made out of polycarbonate and it does not feel cheap in any way. With its very slight curves and slight pillow shape, it's a typical Nokia design and it looks great. The phone comes in a matte black and yellow, and glossy red versions. It's 8.7mm thin, but weighs nearly half a pound. All this weight is distributed unevenly as the bulkier top overweighs the bottom where you hold the device, so you should be extra careful when you hold the device with one hand - a few times we almost dropped the device as it started tipping over.
Right below the screen there are the three standard Windows Phone capacitive navigation keys that look strangely small on such a large phone. Physical keys are made out of plastic and luckily all within easy reach and very clicky, easy to press.
Display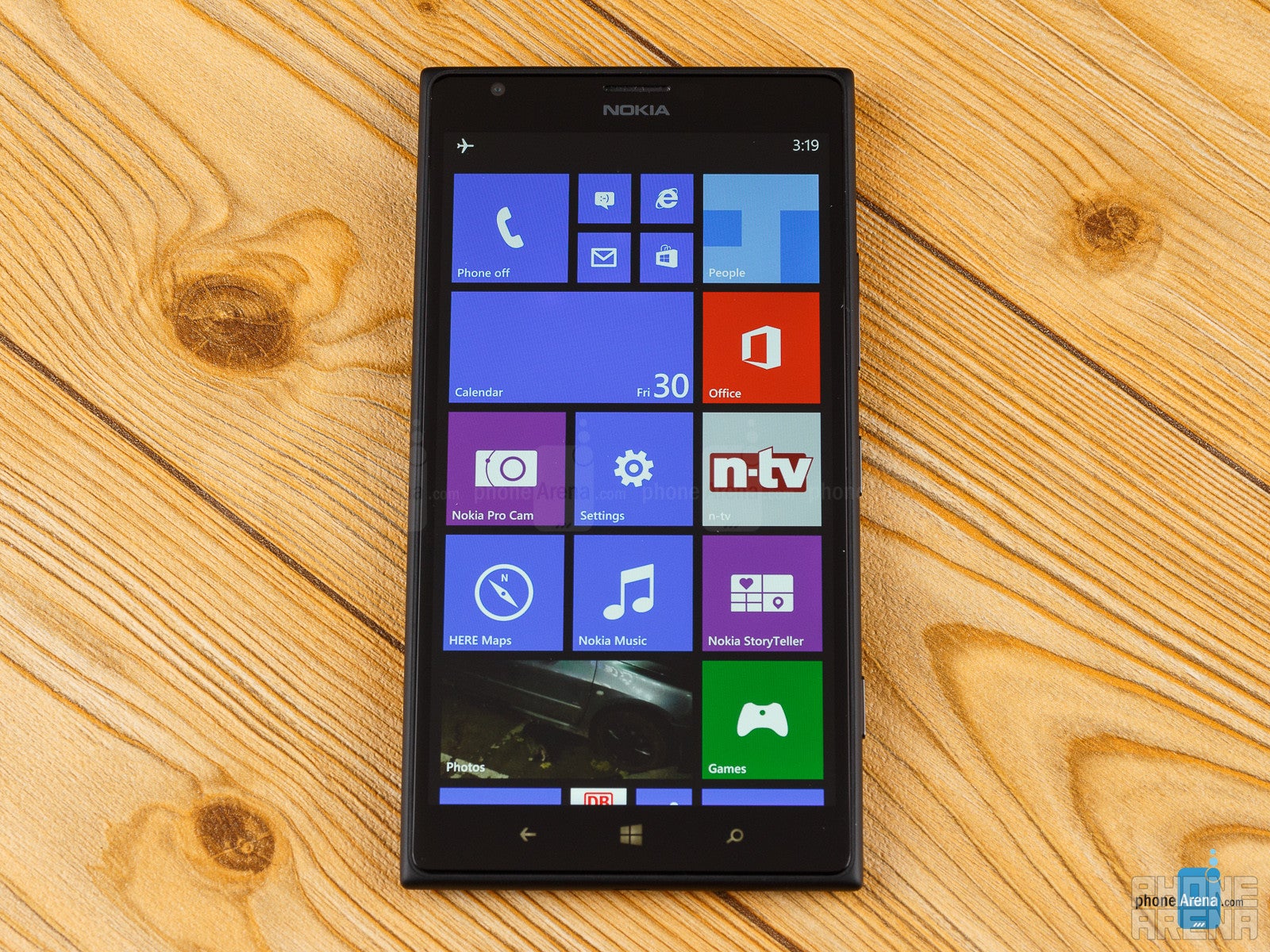 The large display is the bread and butter of any phablet, and it's no coincidence that Nokia decided to feature its first full HD 1080 x 1920 pixel screen in such a large phone. With a pixel density of 368ppi, it's a very sharp and detailed screen that will not disturb your eyes with any jagged icon edges or janky text.
The size is an impressive full six inches, larger than most phablets out there, and our initial impressions with the non-final device that we have is that it's a nice, vivid screen that performs very well in the outdoors. On board are Nokia's ClearBlack technology, essentially a polarizer that reduces reflections and contributes to the outdoor viewing experience, super sensitive touch so you can use this with your gloves on in the winter, and Gorilla Glass 2 screen coating.
We love the option to manually adjust screen color temperature and saturation on the Lumia 1520. You can pick overblown colors that look unreal yet impressive, or you can go for a more realistic, natural tones (that we would recommend). Stay tuned for our final review in a few days when we'll give you much more detail about the screen's actual quality and color reproduction.
Recommended Stories