Nokia BH-602 Review
1

Introduction:
The well-known Nokia produces not only mobile phones, but accessories for them too. These are intended to improve the functionality of the phones and to make them more convenient to use. For some, Bluetooth handsfree are a part of their everyday life. Nokia BH-602 has a beautiful, sophisticated design and it charges very quickly, which makes it very attractive for business people.
The device comes in a simple box in which you can find:
Nokia Bluetooth Headset BH-602
Charger
Manual
Belt clip
Design:
The design is very elegant and clean, resembling strongly the one of Nokia E51. Again, metal and leather-like looking plastic are the materials used to make the device. On its front is the answer/end key (Multifunctional key), and the LED indicator is in the middle. On one side there is a small and convenient volume slider, and the power button on the other.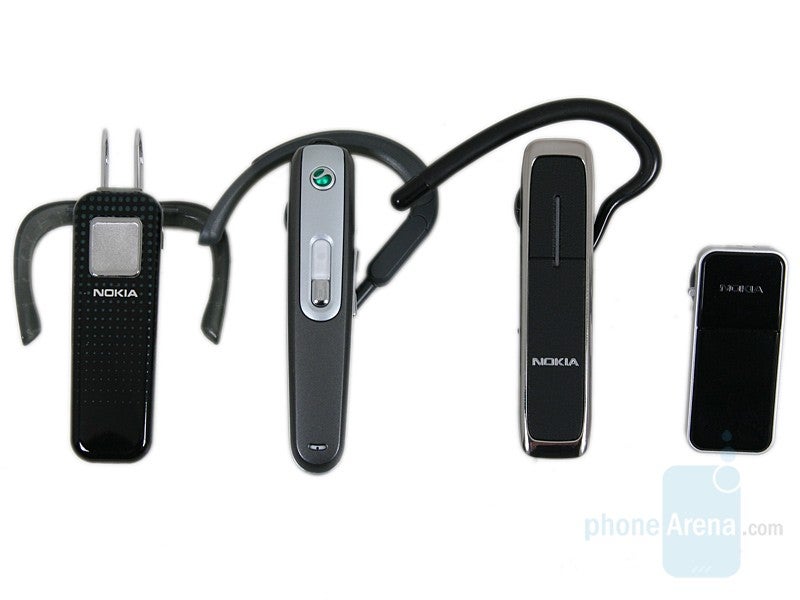 left to right - Nokia BH-301, Sony Ericsson HBH-608, Nokia BH-602, Nokia BH-700
Comfort:
With dimensions of 2.75x0.4x0.4 inches, BH-602 is not small, but looks good on your year. Thanks to the flexible rubbery coated earhook, you can put it on single-handedly fast and easy and are able to wear it on either ear depending on your preferences. Though it fits well, the Nokia is not very stable. At 18 g, the device is not one of the lightest ones and after wearing it for 4-5 hours it starts bothering you. Since it is hanging down, the headset can not be used without a flexible earhook.
Recommended Stories