LG G Flex vs HTC One max
7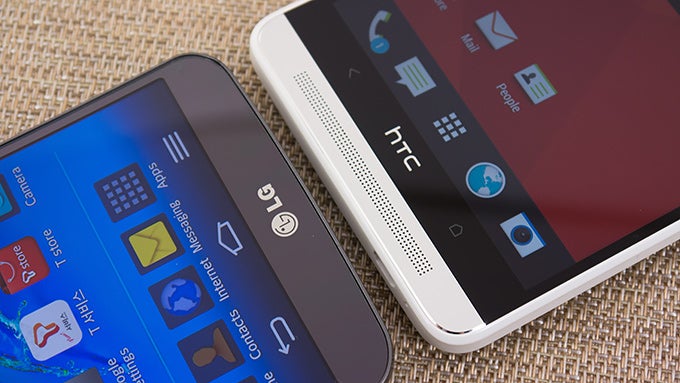 Introduction
We recently had some good one-on-one time with both the
LG G Flex
and
Samsung Galaxy Note 3
, but there are still several other prized phablets in the space that needs to get a proper comparison against the intriguing curve designed smartphone. Next up on the list is none other than the
HTC One max
, a supersized maximum version of HTC's flagship smartphone. Our hands are naturally itching to see how these two fare against one another, in order to see which of the two can rise above the other in being a practical smartphone that'll adhere to our never ending quench for perfection.
Design
We've said it before, we'll say it again. The subtle curve of the LG G Flex is absolutely unique and uncanny at the same time, especially when we haven't seen anything like it before. However, when it comes to class and premium, the HTC One max undeniably has more of it with its design – thanks in part to its choice of employing a mostly brushed aluminum casing. Despite having the more luxurious construction, we can't forget about the nearly indestructible nature of the LG G Flex, which is further made prominent by its ability to retain its figure even after being flattened out. Additionally, the self-healing property of its casing is something that does wonders to mask superficial scratches. Basically, the cool factor goes to the LG G Flex – whereas the HTC One max has the premium element.
Display
It's amazing how the G Flex's 6-inch 720p (245 ppi) P-OLED display is resilient in being able to withstand some minor pressure – making it shatterproof in the event the phone is dropped or flattened. For all of its sturdiness, that's basically the main drawing factor with its display. Unfortunately, it's not as sharp or as visible outdoors like the HTC One max's 5.9-inch 1080p (373 ppi) S-LCD 3 panel. To top it off, there's this distracting banding/blemished look with the G Flex display when the brightness is set to the 50% or below mark. In contrast, the HTC One max's display maintains its high level of crispness.
Recommended Stories