HeyCheck App Review
3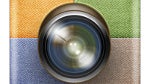 PhoneArena is sponsored to review this product. Our opinions expressed here are not affected in any way!
Recently we've been seeing a boom in the production of camera apps, which let users enhance their pics through the use of a number of special effects or filters. Some such apps, like the popular Instagram, have even managed to generate sizable online communities, motivating developers to continue refining their products. HeyCheck is a new Android and iOS offering of that type, looking to establish itself on the market, and possibly even set the bar higher as far as camera apps go. Let's take a look at it!
Main concept and functionality:
The idea behind HeyCheck isn't hard to comprehend. The application lets you beautify your pictures in a number of way, and then gives you the option to share them on Facebook. Simple as that. The arsenal of beautifying tools is quite decent, yet it shows that the developers have been more focused on quality, rather than quantity. To be more specific, you'll have
20 color effects, 20 filters and 20 frames
to augment your photos with. Of course, it would be very subjective to say that most of those are pretty good, so everyone will have to check them out for themselves to see if they suit them.
There are a few way to pick a photo that you want to enhance. You can take one from your gallery, from your Facebook albums, from Instagram, or simply shoot a new picture. The app will let you easily preview the pic with any filter/effect you want, so it's easy and fast to find the best one for that particular shot.
The social aspect
of HeyCheck is always in the context of the pictures that are uploaded using the service. And rightfully so - after all, this is an app that's all about photos. You can post comments to currently popular images, and also rate them in an interesting way - by choosing one of five emoticons. If you like the photos of a certain person, you may choose to follow them. This way, you can keep track of their new activity (the new photos that they have uploaded) via the My Feed tab.
Interface:
HeyCheck has a very neat and sweet user interface - a mandatory asset if you're a camera app, or any other app that's centered around aesthetics. We found it to be pretty straightforward - all functionality is divided into a few tabs, positioned at the bottom of the screen. If you want to post new images, you just go to the Camera tab, if you want to see what's popular, you go to the Popular tab - very intuitive experience overall.
There are currently some differences between the Android and iOS versions of the app. Basically, HeyCheck for iOS adds a Birthday Calendar, which marks the birthdays of your Facebook friends (yeah, you don't create an account to use HeyCheck, you simply connect with Facebook). Another "bonus" feature in the iOS version is the Map, which lets you explore the photos that HeyCheck users have shared from the various parts of the world.
Conclusion:
HeyCheck may appeal to shutterbugs and those consumers who enjoy using camera apps like Instagram. Some may not like it, other may love it - it's just that things are so subjective when it comes to such kinds of visual stuff. In any way, we liked what we saw, and even though we aren't really talented when it comes to photography, HeyCheck's built-in effects and filters allowed us to create some quite impressive pictures. Pictures that we actually wouldn't be embarrassed to show to our friends and family!
Get HeyCheck for Android
Get HeyCheck for iOS
Version of the reviewed app: 1.0.6
HeyCheck app Video Review:
Recommended Stories