T-Mobile asks its MVNOs to put in a good word for the Sprint merger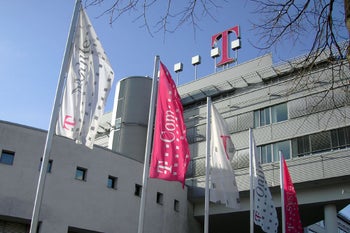 T-Mobile's acquisition of the fourth biggest carrier in the States, Sprint, is currently on hold, waiting for regulatory approval by the FCC. The commission is currently accepting public comments on the proposed deal and will do so until August 27.
It appears that, in order to push the scales in its favor, T-Mobile has politely asked the MVNO carriers that use its network to release statements supporting the merger. MVNOs use the established networks of the major carriers and negotiate rates in bulk so they can offer competitive prices for their customers. Some have received an e-mail from T-Mobile with suggested means of showing their support for the takeover, varying from writing articles for newspapers and other media outlets to sending positive comments straight to the FCC. T-Mobile has business relationships with more than 30 MVNO carriers in the States, but it's unclear if the company has reached out to all of them.
Representatives from carriers that shared the information about the e-mail said they don't feel pressured by T-Mobile but haven't decided yet if they will follow any of the recommendations. There are concerns that T-Mobile might be abusing its position as a service provider for these carriers to gain favorable feedback for the merger.
One of the benefits of the proposed deal, which T-Mobile wants to highlight, is that the combined efforts of both carriers will help bring
5G to US customers faster
. If playing the "it's for the benefit of the people" card will work for T-Mobile, it's too early to say, the Commission is still at the beginning of the review process and it would likely take several months before a final decision is made.
source:
Reuters