Samsung's Exynos days might be numbered; the company might develop a new SoC to replace it
4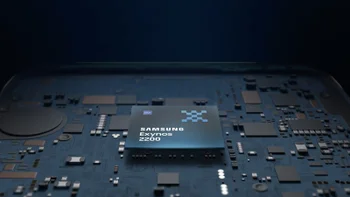 As you probably know, depending on the market, Samsung phones are powered by either Exynos chipsets or Snapdragon silicon. And to make its Exynos SoCs, the company uses a division named System LSI. However, according to
The Elec
, the tech giant has reportedly created a new team within its Mobile eXperience (MX) division — the department that manages Samsung's smartphone business — supposedly to design and develop its own chipsets.
According to The Elec's sources, the new team will be led by Choi Won-Joon, Samsung's executive vice president, who is also the head of MX Development. Choi worked at Qualcomm before joining Samsung in 2016. He is known as a wireless chip expert.
But what's the point of creating another team that will perform essentially the same tasks as System LSI? The Elec's sources claim that the likely reason behind Samsung's decision is that the company isn't satisfied with the performance of the Exynos chipsets, which suggests that Samsung is planning to replace its Exynos platform and System LSI with other SoCs made by the newly formed team. And when you think about it, this really sounds plausible.
Exynos SoCs aren't exactly bad, but compared to Qualcomm's Snapdragon, they are indeed inferior and always offer poorer performance. Also, the rumor mill suggests that Samsung has decided to drop the Exynos platform for its upcoming Galaxy S23 lineup. Assuming the rumors are true, the company wouldn't do anything like that if it was happy with its Exynos chipsets.
As for what Samsung plans to do with System LSI, a report from
BusinessKorea
suggests that the company will most likely focus the division's efforts on making Exynos chipsets for automotive electronics and wearable devices. Exynos may be underperforming compared to Qualcomm and Apple's chipsets in the phone industry, but as the report stated, the platform has good results in these two sectors.