OnePlus 6T battery capacity seemingly revealed, handily beating OnePlus 6
23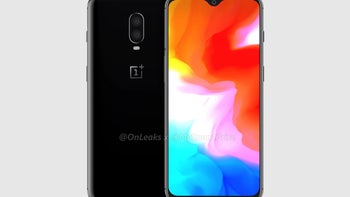 When OnePlus confirmed its next "flagship killer" would
arrive without a headphone jack
, better battery life was highlighted as an (indirect) benefit. But company co-founder Carl Pei never specified the exact size of the
OnePlus 6T
juicer, leaving us wondering and hoping for a substantial upgrade over the OP6.
If a freshly leaked image is to be trusted, the "typical capacity" of the new battery stands at 3,700 mAh, which is a very respectable number, but not quite "flagship-killing." Samsung's
Galaxy Note 9
, for instance, packs a gargantuan 4,000 mAh cell, while the
Huawei Mate 20 Pro
is expected to
improve on the 4,000 mAh battery size
of the Mate 10 Pro and P20 Pro.
Still, 3,700 mAh would represent a decent enhancement over the 3,300 mAh battery of the
OnePlus 6
. Of course, the 6T is also tipped to sport a larger screen than its predecessor, but only slightly so, at 6.4 inches (compared to 6.28).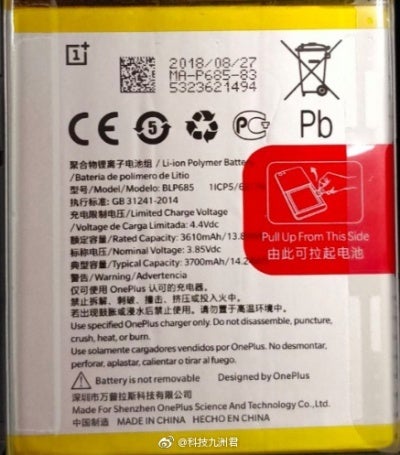 As far as today's actual leak is concerned, it's important to point out this doesn't hail from a verified source. Therefore, it could well be a hoax, but why would anyone go through this much trouble to fabricate a photo of a battery?

The writing on it obviously doesn't mention the OnePlus 6T by name, but OnePlus is identified as the non-removable battery's designer. The BLP685 model number also fits with the typical labeling scheme of the company's power packs, so there's little doubt in our mind as to the veracity of this leak.